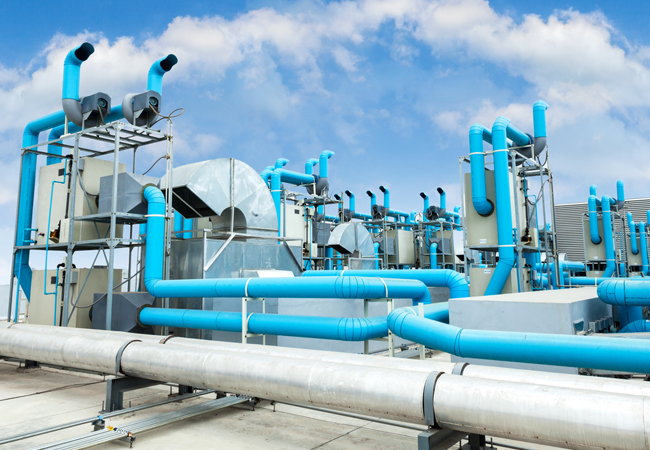 Honeywell has announced a non-flammable refrigerant for stationary air conditioning systems, which it claims could replace R410a refrigerant.
The Solstice N41 refrigerant received a preliminary A1 classification from ASHRAE, said Honeywell, which means it is non-flammable.
Under the F-Gas regulations, manufacturers are having to develop new refrigerants with lower global warming potential, but until now these have been classified A2, which means they are mildly flammable.
Honeywell claimed that when Solstice N41 comes to market in 2019, it will be the lowest GWP, non-flammable refrigerant available. It said early testing indicated that switching to Solstice N41 would require minimal changes to equipment, and no additional training for installers and maintenance engineers.
Honeywell said preliminary data showed that the refrigerant would allow manufacturers to 'easily convert' from R410A.
'What we invented and developed in Solstice N41 is a remarkable breakthrough,' said Sanjeev Rastogi, Honeywell vice-president and general manager of Fluorine Products.
'Solstice N41 offers a unique combination of benefits. With a GWP that is 65% lower than R410A, it is energy efficient and environmentally preferable,' he said.