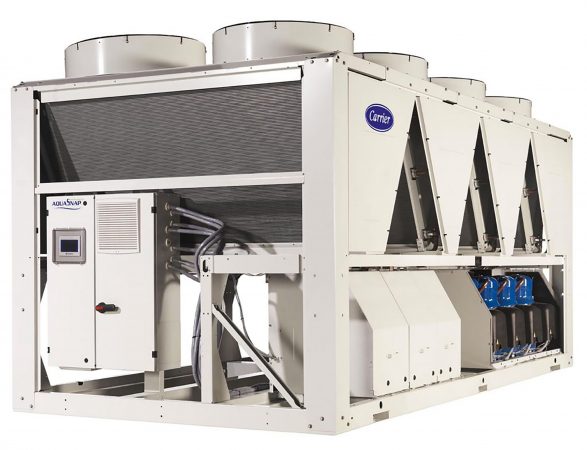 Carrier is supplying 15 air-cooled liquid chillers to cool new underground stations at Tottenham Court Road, Paddington, Woolwich and Farringdon.
To meet the strict fire prevention requirements, the chillers are equipped with zero halogen, low-smoke insulation and cables, and finished with specialist paint, all formulated to emit very limited smoke and/or fumes when exposed to heat or flame.
The chillers are based on rotary scroll compressors running on refrigerant R-410A, a quiet-running fan system, and microchannel condenser coil technology.
They are built on a heavy-gauge, galvanized steel frame, and safety features include low ambient head pressure control and high short-circuit current rating.