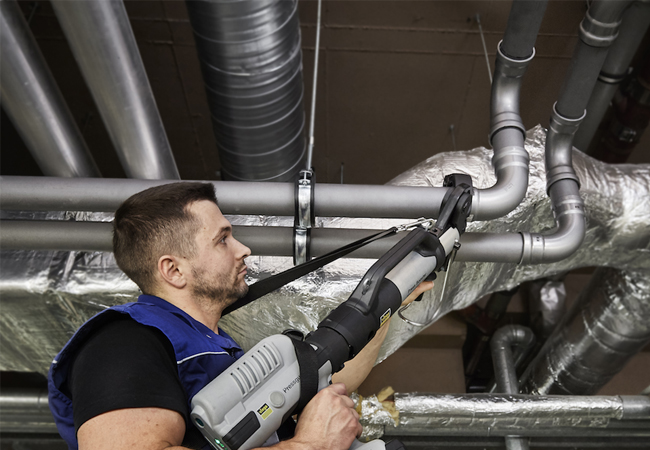 Despite the growing number of pipe material options for heating and cooling systems, there are still a number of applications where thick-walled steel tube is the preferred material. It is regularly selected where a longer system life expectancy is required.
While thick-walled steel tube is still susceptible to corrosion if not installed, commissioned and maintained correctly, this corrosion will not immediately threaten the integrity of the pipework. This means those responsible for the maintenance of the system have time to identify and correct the issue before it becomes critical.
In addition to corrosion, it is also important to consider the issue of physical damage to the tube. For example, any work carried out around the pipework over the life of a system has the potential to damage the tube through accidental impacts. The higher 3-5 mm wall thickness of heavyweight tube is an important benefit as it reduces the chance that any contact will critically damage the surface.
This enhanced durability means that in many public-sector environments, such as educational and healthcare facilities, thick-walled steel is often a requirement. This follows several high-profile instances of serious issues with corrosion of pipework. Similarly, for heritage properties where any leaks in the system can cause serious and costly damage, the longer-term resilience to corrosion is essential.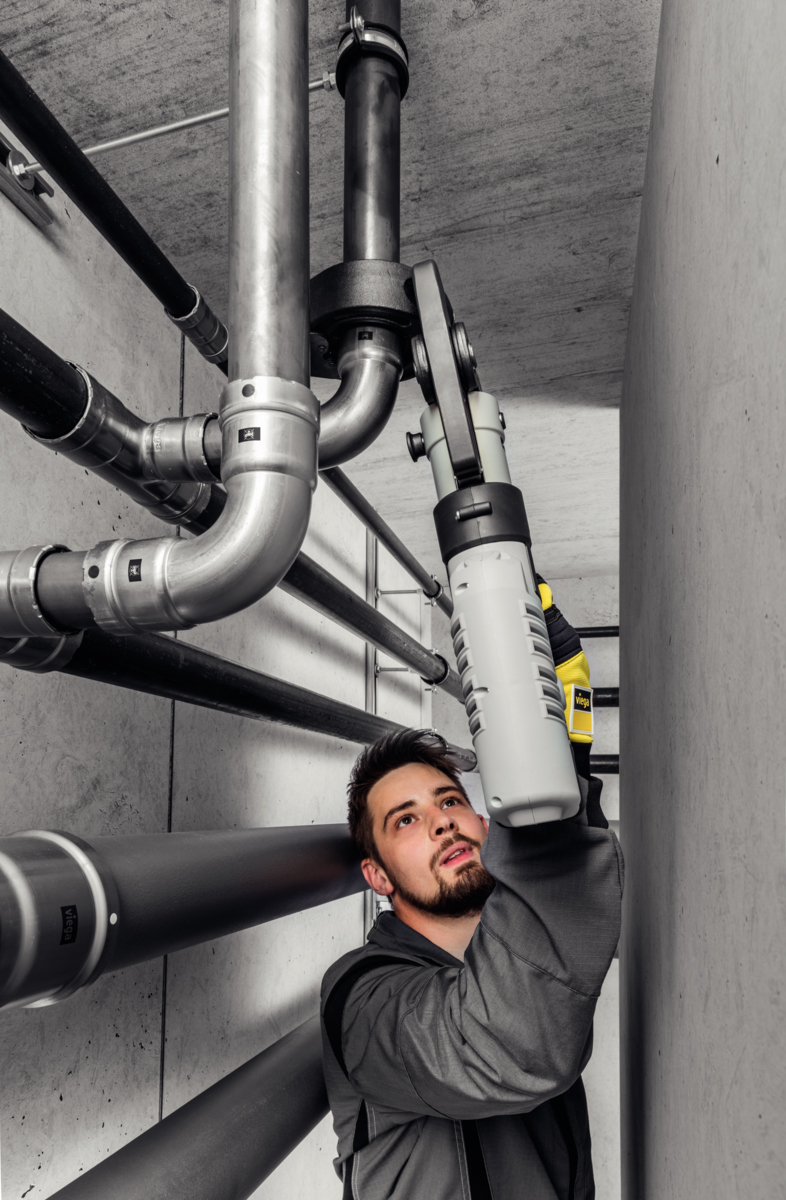 In an effort to value-engineer a project, it is often suggested that the risk of corrosion can be adequately managed with chemical water treatment and a design that minimises the oxygen within the system. While these are both crucial elements of best practice for any installation, experience suggests that other factors can play a part. Even in the most rigorously maintained systems there is the potential for human error to cause unintentional issues.
For example, the heating system may be partly or fully drained to make repairs or additions. If the chemical water treatment levels are not checked and topped up to the specified levels this leaves the system vulnerable to accelerated corrosion. The mistake may only be identified many months later during a scheduled maintenance visit by which time significant damage may have occurred.
Despite the benefits of thick-walled steel, installation has traditionally been more challenging and time consuming when compared with other materials. For this reason, where it is initially selected, it is often a target for specification switching in an attempt to lower the overall costs. However, innovations in press connection technology for thick-walled steel means installers now have a reliable alternative that is cleaner, safer and faster- solving many of the issues. Recent innovations in the market, such as Viega's Megapress S range, mean it is now possible to press connect tube from ⅜ of an inch up to 4 inches in diameter.
A key advantage of press connections is the speed of installation and this is particularly true for thick-walled steel. In contrast to other methods such as welding and threading, press connections require minimal preparation and the connection itself is completed in a matter of
seconds. As such, press connections can achieve up to a 60% reduction in installation time for sizes up to 2 inches and as much as 80% for the larger diameter tube when compared to welding or threading.
Furthermore, press connections offer a cleaner alternative. Unlike threading, there is no need to use lubricating oil as part of the process meaning the pipe and surrounding area do not require cleaning during or after installation. This also reduces the level of flushing the system will require to remove contaminants before the system is made operational.
Also, as a method that requires no open flame or heat source, press connection technology also provides a greater level of safety. One of the key issues for welding is the risk that the hot works pose to both the installer and the surrounding area. For certain applications, the use of hot works is heavily restricted or even banned completely. An example of this is many listed or heritage buildings where the cultural and financial value of the building and its contents means that any risk is unacceptable.
However, as with all building service components, it is important to select high quality press connections to ensure reliability and avoid issues after the project is complete. For example, with press connections the quality of each joint does not vary as the fitting is either pressed, forming a strong and secure connection, or missed entirely.
However, it is important to select a system that will reliably reveal unpressed connections at the point of installation. The SC-Contur technology featured in Viega's range, including the Megapress fittings, is proven to deliver a 100% positive leak during dry or wet leakage testing if the fitting is inadvertently unpressed.
Thick-walled steel tube offers a number of advantages where greater longevity is required. However, the choice of connection methods has traditionally been limited and each has specific drawbacks. Press connection technology now offers a number of benefits for installers including speed, safety, convenience and versatility.
For further information on Viega's range of solutions, visit www.viega.co.uk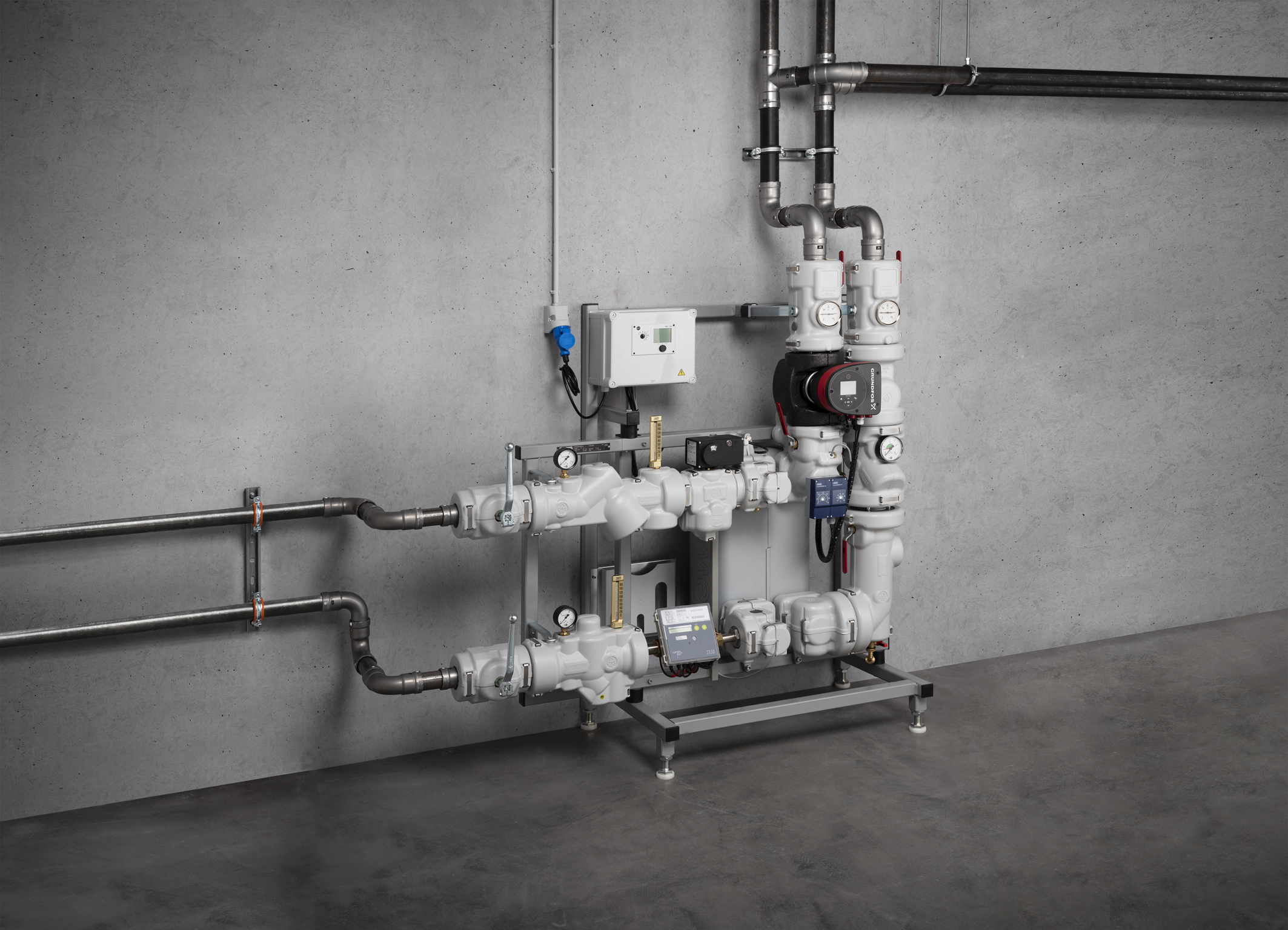 Viega Megapress