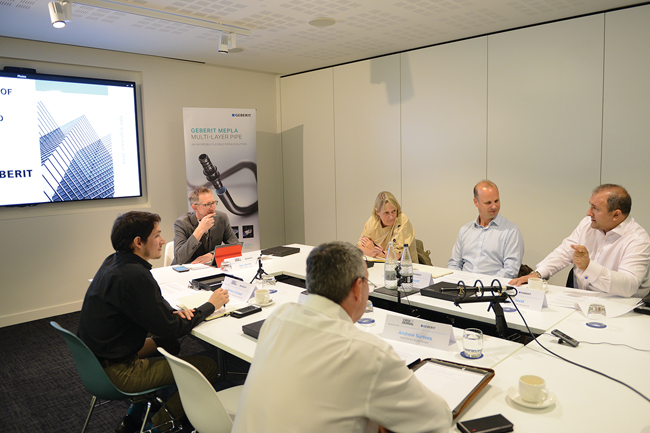 There was a groundswell of opinion at CIBSE Journal's roundtable that better education and training are crucial if improvements are to be made to the design and installation of sustainable pipework.
The event, which focused on the importance and appropriateness of material selection when specifying pipework, was sponsored by Geberit and held at the Royal Pharmaceutical Society in London last month.
The roundtable debated issues on the benefits of using multi-layer, plastic and metal pipework in different applications, the embodied carbon of materials and the issue of overheating. It also considered how divergent practices in pipe sizing, including reduced diameters to avoid stagnation and larger pipes to diminish pressure drops, can deliver safe system design.
Jonathan Gaunt, associate director at Cundall and chair of the Society of Public Health Engineers, said there is a nervousness in employing different systems and specifying different materials because there are so many aspects to consider.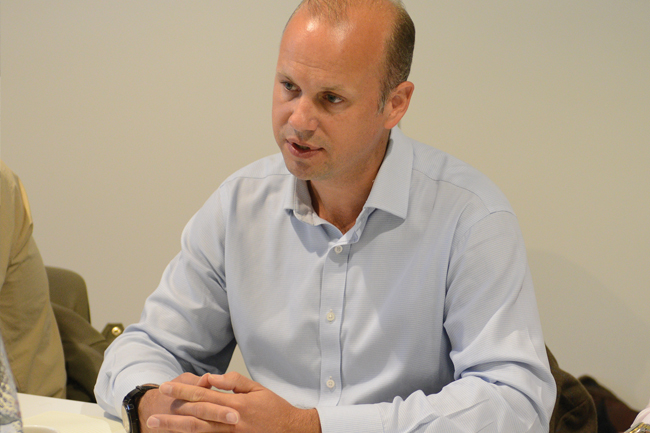 Cundall's Jonathan Gaunt
'These days, we don't just have a straightforward domestic water supply, we have reclaimed systems, greywater, blackwater, rainwater harvesting and solar,' said Gaunt.
'There are more and more high-rise buildings, particularly in London, which emphasise the issues with pressurised systems, pressure regulating and managing those pressures, which leads to the pipework material and the jointing systems.
'We've had rogue issues with pipework jointing systems, so we need to breathe some sanity into it so that people understand what the issues are and what the pitfalls are, to make sure the right systems are being used.'
Mark Davis, contracts director at Kylemore Services, agreed adding that the systems can't be blamed for these mistakes, it's often the installers not being given the right training.
Davis said many apprentice plumbing and heating engineers have never been taught the basics, like soldering copper pipework, and suggested that there is too much emphasis on price to the detriment of good training and getting the right skills.
'There should also be a separate training module on plastic pipework as there are a lot of different plastics on the market,' he added.
But it's not just improving the training of plumbing and heating engineers. Many young consultant engineers entering the workplace have little onsite experience.
Davis said they often invite consultants and clients to training refresher days they organise, which have been very successful. Gaunt agreed that this is a good, forward-thinking idea.
'Young consultant engineers often come from a theoretical, academic background with little experience of onsite installation,' said Gaunt.
'Some consultants offer their employees four to six-week placements with contractors, and toolbox talks are also very helpful.'
Demystifying the specification process could also help and manufacturers are one obvious source of knowledge. Antony Corbett, is product manager of Piping Systems at Geberit, producer of pipework employing copper, stainless steel, plastic and composite multi-layer materials.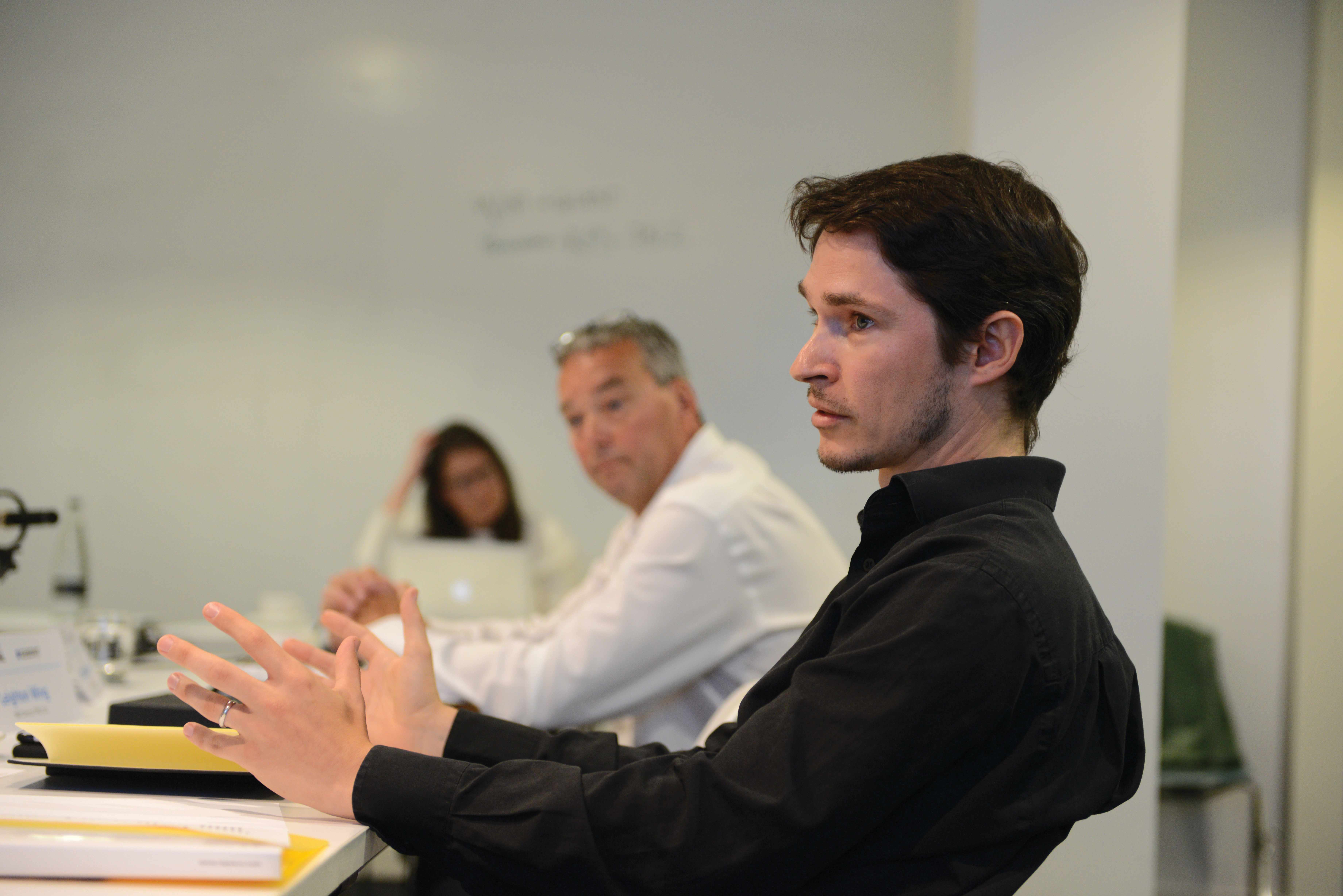 Geberit's Antony Corbett
'There's a reliance on manufacturers' advice. I don't think that was the case 20 to 30 years ago when people knew their tools and the method they were using,' says Corbett.
Geberit offers training courses on the latest product innovations and best practice installation methods at its Warwick head office.
'With newer technologies and a claim environment, manufacturers are heavily relied on for not just selecting the right material, but also calculating information and providing guidance on expansion that would normally have been done by an engineer within the installation company.'
Corbett called on designers to tell manufacturers what was being specified [in a proprietary system], as well as when and why.
'Knowing what those specifications are going to be will give us the opportunity to give the most appropriate guidance on a material we think should be in that installation, whether it be pipework for marine, building services or commercial environments,' says Corbett. 'Sharing this information is key.'
Corbett says care should be taken when specifying metal pipework. 'To ensure the right material for the job is specified, always establish first whether a heating system is open or closed,' he said. 'In an open system there is oxygen, so avoid mild steels that will corrode over time. If it's a closed heating system, characterised by depleted oxygen, stainless steel is not recommended as it needs oxygen to repair itself.'
Andrew Surtees, head of sales at copper tube manufacturer Mueller Industries, suggested a new guide that goes back to basics and is being put together by the British Metal Tube Fittings Association, of which Corbett is on the committee, should help make specification as simple as possible.


Hopefully, [the guide] will eliminate this copy-and-paste mentality of specifying products

'It will help those youngsters straight out of university or college without any onsite experience,' said Surtees. 'It's a designer's guide to getting the right system, making sure it works, considering compatibility and, hopefully, it will eliminate this copy-and-paste mentality of specifying products and systems that are familiar.'
There was a general consensus that copper is still the most commonly specified material for pipework, particularly in high-rise projects.
But Davis said the fact copper is frequently stolen from project sites presented a serious problem – which is why he often uses plastic pipework, particularly for social housing schemes.
He said that plastic is employed for pipework below the ground because it doesn't corrode and is not visible. Above ground, copper still tends to dominate, particularly in high-rise projects because of the high pressures in the system. Aesthetics also plays a large part and architects prefer its appearance, he said.
To ensure entire units are protected from corrosion, Davis added that copper pipes now have to be protected from the surrounding phenolic foam insulation. To avoid pitting corrosion of the pipework, the phenolic foam insulation has to be separated from the copper tube. The solution can involve the installer wrapping black tape around the pipework.
Davis warned that this additional task has proven to be incredibly time consuming and has resulted in delays on site.
Davis said that plastic, which is often cheaper, is embraced more readily by the younger generation, but he argued that there is still a lot of ignorance around plastics and new systems.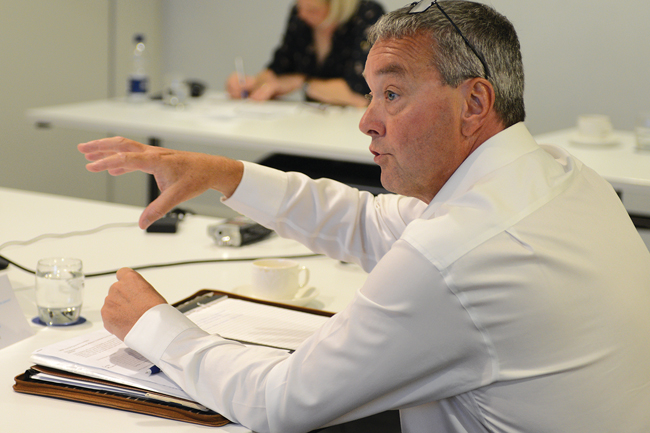 Mueller Industries' Andrew Surtees
Aspects that need to be considered when specifying plastic, said Corbett, are that it's not suitable for high-rise buildings, and the material can lose stiffness if temperatures become too high. Expansion is a big problem with plastics and temperatures can also be raised very slowly.
Corbett said that multi-layer piping systems are good alternatives.
These systems employ an aluminium core with a plastic outer layer. The aluminium limits expansion better than plastic, and the guidelines on expansion tend to treat it similarly to copper. Aluminium is also used in multi-layer systems for stability purposes as it enables smaller sizes to be bent by hand more easily, making installation much quicker.
Gaunt added that the challenges he tends to face from contractors when using plastic are not to do with domestic water systems. More issues arise when using plastic for drainage.
'There is a drive forward to specify new plastic products that use polyvinyl chloride (PVC) or high-density polyethylene (HDPE),' said Gaunt. 'Plastic might be cheaper, but by the time all the extras, like the incorporation of additional insulation, fire stopping and acoustic properties are added it would be interesting to see the price difference.'
But has the specification of plastic piping not been affected by the crusade against plastic pollution led by renowned broadcaster Sir David Attenborough?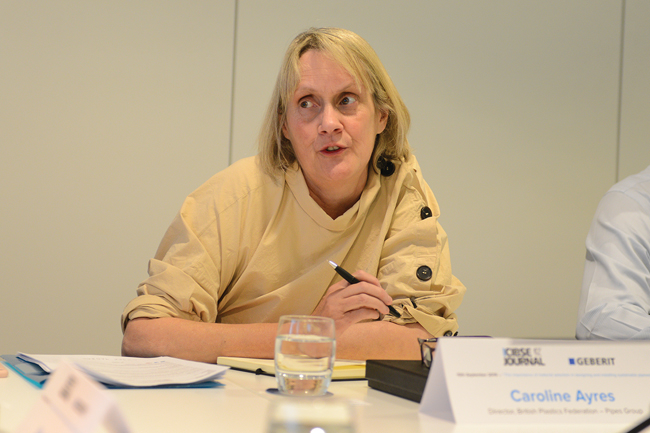 British Plastic Federation's Caroline Ayres
'We haven't found many people on the environmental or Attenborough side not specifying pipework because it's plastic, it's more to do with single-use plastics and packaging,' said Caroline Ayres, director of the British Plastic Federation Pipes Group.
In response to an increasing environmental concern about plastic, Ayres said that The European Plastics Pipes and Fittings Association (TEPPFA), has produced environmental product declarations for nearly every material and application based on cradle-to-grave scenarios, which are available to specifiers and consultants.
'These declarations consider a wide range of aspects dictated by European standards from depletion of resources to carbon emissions to recycling to how much energy is used in manufacturing,' said Ayres. 'This means that the Breeam projects can look at these declarations and make judgements. It isn't that plastics aren't environmentally friendly, it's more complex than that.
Concrete, metals, cast iron all have issues with manufacturing and environmental impacts and they also need to be judged and assessed.'


I would like to see the sharing of new technologies that will make the world a better place

Gaunt and Davis added that plastics are, increasingly, playing a key role in offsite prefabrication and kit technology given the benefits of quality control and pressure testing. Gaunt said that three out of 10 Cundall schemes have a level of prefabrication.
Given these advantages, pod bathrooms are also growing in popularity.
But, they still come with challenges. According to Davis, many pod manufacturers conceal pipework and components, which makes it very difficult for the installer. There is also the issue of compatibility – different companies are involved, each specifying their own material and size of pipework.
Gaunt said managing water temperatures for domestic water systems is also a challenge. To comply with Building Regulations, they need to be kept below 20ºC. This is difficult in high-end residential schemes that are fitted with luxury monsoon showers featuring significant flowrates.
These properties are often empty for several months and, in these cases, water can sit in the pipework system for some time, leading to water temperatures sometimes peaking at 37ºC. Periods of these elevated temperatures means that bacteria can grow, such as legionella. When that water is discharged in a mist from showers or flushing toilets, the inhalation of that mist can have serious human-health implications.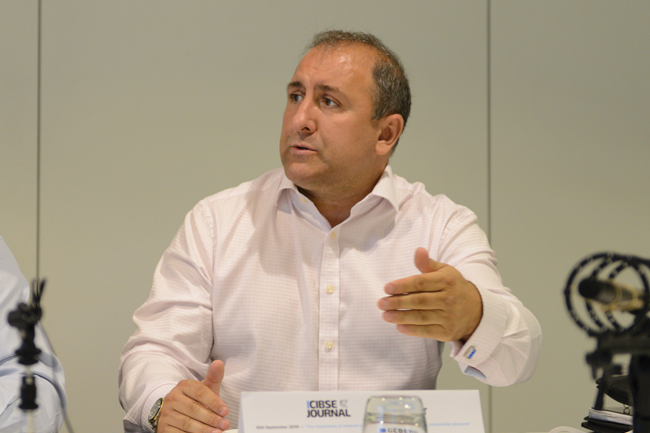 Kylemore Services' Mark Davis
'Pipe specification and sizing is an issue and larger pipe sizes can lead to stagnation of water,' said Gaunt. 'As engineers we have to design to standards. Work is currently being undertaken by Heriot-Watt University and CIBSE called the Loading Units Normalisation Assessment (Luna) Programme, to develop more up-to-date pipe-sizing tools. We have the theoretical data but we need real-life water-flow measurements in residential buildings to help us understand water usage and how sites are working.'
In summing up, the roundtable members emphasised the importance of better education, training and the sharing of knowledge to improve competency when specifying the right materials and sizing of pipework.
'I would like to see the sharing of new technologies that will make the world a better place,' said Ayres. 'Rainwater recycling, underfloor heating, district heating, there's an awful lot out there that's a bit niche. If it came into the mainstream that would be good.'