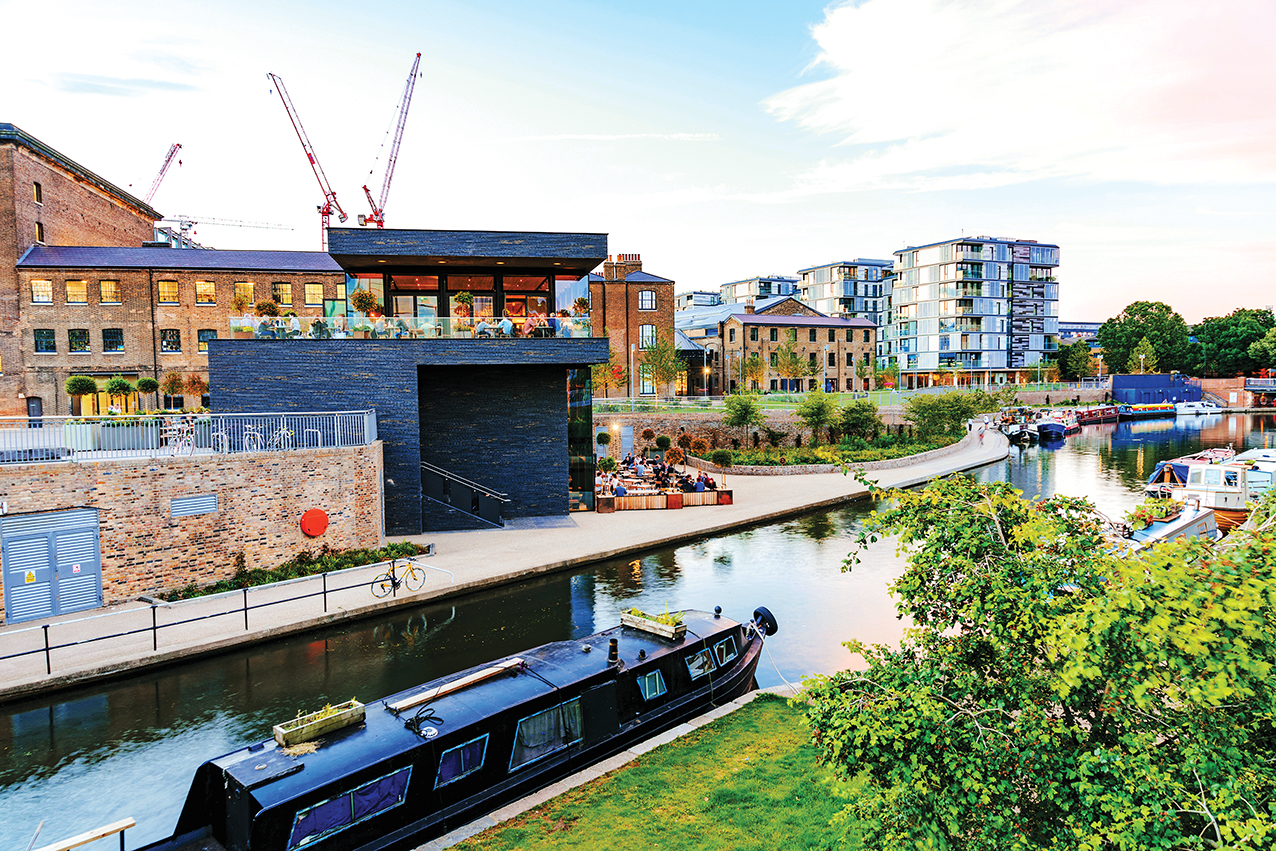 We have spent much of 2018 working on an update to CP1 CIBSE/ADE Heat Networks Code of Practice and the revised draft is now out for public comment. This draft is also the result of considerable work by a wide-ranging steering group and other experts in the sector, for which we are very grateful.
CP1.2 is a significant update to the 2015 version, CP1, which has been highly successful in establishing minimum standards to improve the quality of district heating projects. CP1 has also started to have a strong influence on the procurement of heat networks and underpins much of the work by the Department for Business, Energy and Industrial Strategy (BEIS).
It was always recognised, however, that the code would need to be updated at intervals to reflect new experience, understanding and feedback from the sector. Probably the most important update has been to make compliance with CP1.2 easier to verify and check. It is our ambition that this code will contribute to the future regulation and decarbonisation of the heat sector.
So what's new?
The overall structure of the code remains the same, but several objectives have been added. There are also a lot of new minimum requirements, with some previous best practice becoming minimum requirements.
The key themes around delivering efficient, cost-effective and low carbon heat to customers remain broadly the same, but with more focus on achieving customer satisfaction. They include correct sizing, achieving low heat losses, low return temperatures and optimising the use of low carbon heat sources to provide affordable heat and a reliable service.
Client briefing has been strengthened significantly to ensure the right questions are asked and appropriate targets set at the beginning of projects. It focuses particularly on outcomes, the sort of system they are trying to achieve, and customer satisfaction.
Compliance and performance
The existence of the code begs the question: 'How does the client check that it has been met?' CP1.2 includes a series of key outputs in each of the objectives and these are used as checks to demonstrate compliance.
Code checklists allow clients to assess – on a stage-by-stage basis – that outputs have been produced and expected performance met. They are signed-off by the lead designer/contractor and the client, and this approach helps build an evidence pack across all stages of development, to help integrate the supply chain.
The checklists include performance measurement throughout the development process, by clients setting initial targets and monitoring against these at each stage, including in operation. Audits, checklists, an evidence pack and performance measurement should result in better heat networks and greater confidence for developers and investors.
Diversity
Heat network sizing – for example, pipes, heat exchangers, pumps and so on – is underpinned by diversity of use. CP1 was based on DS 439 Danish Standard, but a number of sources of diversity data are included in CP1.2, which may be used to estimate peak demands.
CP1.2 recommends using diversity based on BS EN 806, but allows the designer to use other, fairly similar, diversity curves or their own measured data sets. Guidance on including space-heating diversity has also been added.
Heat interface units (HIUs)
A fundamental design choice is whether to connect buildings directly to the heat network, or indirectly, where a heat exchanger provides a physical barrier to the water. Both connections have been used in UK schemes, with indirect ones more prevalent. CP1.2 now references the recently updated BESA Test Regime Technical Specification which covers a range of types and duty's of HIUs for dwellings.
Oversizing HIUs is an increasing problem, so CP1.2 gives typical upper limits on the size of HIU plate heat exchangers to avoid oversized pipework. Based on work by Huw Blackwell, HIUs should be less than 45kW for a typical three-bed property and less than 25-30kW for a one-bed flat, unless there are exceptional circumstances.
Bypasses
There is now greater emphasis on achieving low return temperatures, often the key to well-performing heat networks. One of the main problems is still around water bypassing back to the energy centre without contributing to heat consumption. As a result, CP1.2 has tighter requirements to avoid bypasses where possible.
The use of keep-warm bypasses should be avoided but, where they are necessary, the bypass flowrate should be minimised. Lowest losses will be achieved by using pipe layouts that allow HIUs without a keep-warm function still to deliver domestic hot water rapidly. It is also essential that flushing bypasses do not remain open after flushing, so – preferably – use temporary ones that can be disconnected after use.
Heat losses
Primary network insulation levels have been strengthened; in most cases, the calculated total annual heat loss from the primary network should be less than 10%. Designers must justify losses greater than 10% and the total primary network heat losses should not be more than 20% of the heat supplied by the energy centre.
Probably the greatest improvement has been to set standards on heat losses from HIUs and internal (secondary) pipework. The total annual loss from the secondary pipework distribution and other equipment within the building should be less than 876 kWh/dwelling/year – equivalent to an average continuous loss of 100W.
Acceptance testing
Even plant that has been formally commissioned can fail to deliver an efficient, reliable service to the heat customer. Unfortunately, formal commissioning commonly focuses on simply testing that equipment 'actually works' when turned on – and this is often a single item of equipment in isolation, without reflecting overall network performance.
CP1.2 requires a series of onsite 'acceptance' tests to ensure the system meets the required performance standards and that the customer receives the promised service. Without adequate acceptance testing, faults will only emerge during the early years of operation, and then be more expensive and disruptive to resolve.
Other changes
There are new objectives on working with legal/financial experts to identify investability, risk and procurement routes. Pipe sizing, controls, commissioning, and optimisation of thermal storage are all now much more rigorous, with clearer requirements, and the different parts of a heat network have been more clearly defined.
Metering, automatic meter reading (AMR), data collection and billing are far more prominent and there is much greater emphasis on granular data, at feasibility and design right through to monitoring operation. Requirements around water quality have also been strengthened, with more about flushing, filling, dosing and filtration to ensure the long-term life of the network asset.
Your feedback
CP1.2 is a major update to the code, with a lot of changes to improve the quality of heat networks. This second edition remains a work in progress, however, and more needs to be done to establish a detailed evidence base. Nevertheless, CP1.2 is a very significant step forward and aims to take the heat network sector to the next level. 
About the authors
Phil Jones, energy consultant, Building Energy Solutions
Paul Woods, district heating consultant
Martin Crane consultant, FairHeat