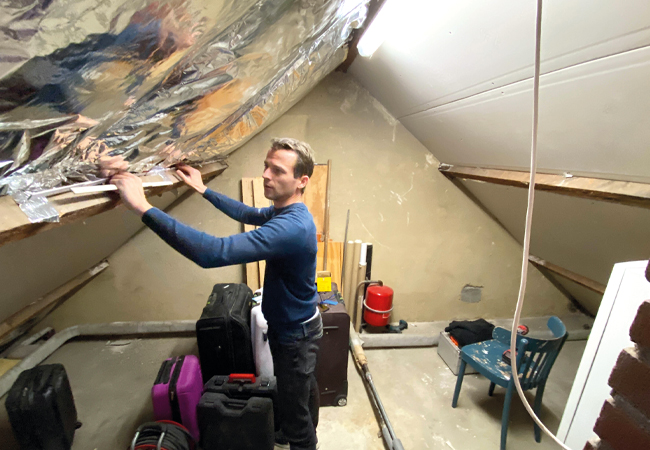 High fuel prices makes insulation even more beneficial
Energy efficiency upgrades are now a lot more cost-effective following recent hikes in gas prices, the Committee on Climate Change (CCC) has said.
In its response to the government's Heat and Buildings Strategy, published last month, the CCC says the costs of delivering energy efficiency upgrades have not changed since 2020. However, the benefits of carrying out such works have increased 'significantly' as a result of higher energy prices.
'Bill payers would save significantly more from insulating their homes and reducing their energy consumption than they would under lower gas prices,' it adds.
The CCC says decarbonising the economy in line with its sixth carbon budget, which covers the 2033 to 2037 period of the UK's transition to net zero emissions, will save 0.5% of gross domestic product (GDP) if gas prices remain at current high levels.
While previous analysis said costs of decarbonising the economy would peak at less than one per cent of GDP each year by 2035, an update shows a saving of 0.5% if steps such as improved energy efficiency and electrification of heating are introduced.
The CCC said: 'Delivering on these goals will help to protect UK consumers from future price spikes and increase energy security by reducing energy needs.