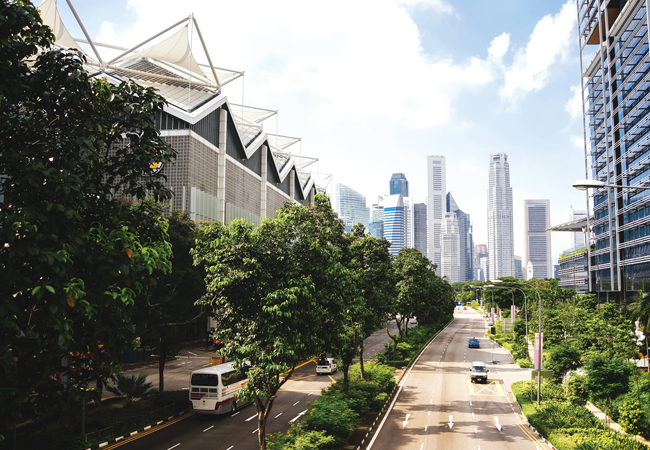 City planning needs holistic thinking
A holistic view of planning should be taken when designing cities, according to experts at last month's CIBSE Resilient Cities Group seminar.
Cities could be planned to improve people's health, said Audrey de Nazelle, of Imperial College London, at the event hosted with the Adaptation and Resilience in the Context of Change (ARCC) network.
De Nazelle said dense cities promote sustainable and active forms of transport, but there was risk of exposure to air pollution. She said studies have indicated that the benefits of physical activity outweigh adverse effects associated with air pollution and/or traffic injuries.
Other aspects, including daylight and vegetation, also have to be considered. Changing the amount of vegetation cover in cities can have a significant effect on heat and pollution levels, said Sue Grimmond, from the University of Reading. 'Modelling of the environmental impact should be submitted and quantified to planners,' she said.
Lee Chapman, of the University of Birmingham, said big data should be used to measure the resilience of cities, and the Internet of Things could help protect major infrastructure – for example, by using crowdsourcing to collect weather data.
All speakers underlined the importance of bridging the gap between academic and professional knowledge. 'We do not want just the analysis – we want the solutions too,' said Jo Harris, sustainable construction group manager at BSRIA.