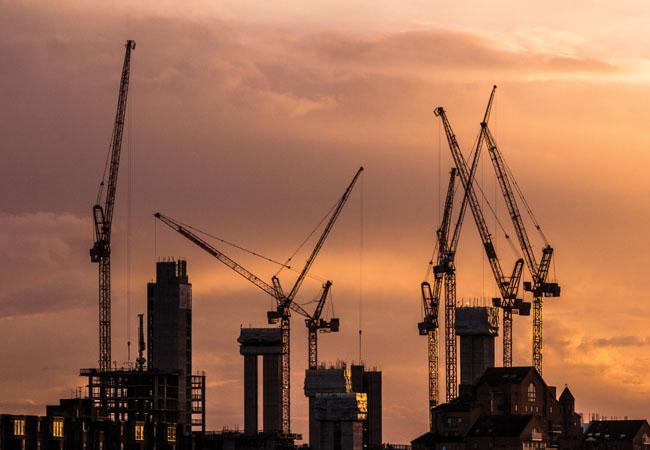 Credit: istock coldsnowstorm
The government and industry leaders are calling on construction companies not to delay payments during the Covid19 pandemic.
According to an open letter from the Construction Leadership Council (CLC), supported by government, some businesses were delaying payment or extending credit terms.
In the letter, CLC chief executive Andy Mitchell, said: 'Our Construction Industry Task Force colleagues have brought to our attention that there are number of businesses that have chosen to unilaterally delay payment or extend credit terms.
He said: 'We do not believe this is acceptable or appropriate – particularly at this time of great stress.'
The CLC said it was increasingly concerned about the management of payment in the supply chain, and the risk that clients and firms will seek to invoke contractual clauses to the detriment of other firms.
Mitchell said: 'We are clear that all construction businesses should continue to pay in accordance with agreed contractual terms.'
'Similarly, firms should not be threatening to invoke penalty or other contractual clauses, when it should be the priority of all clients and firms to sustain the industry.'
CIBSE technical director Hywel Davies said: 'The need to ensure prompt payment and to keep cash flowing through the construction sector at this time is clear to all.'
'The letter points out the vital importance of the industry coming together to fight the coronavirus, our real common enemy. And they make clear that the behaviour and contractual practices of the sector are now under the spotlight.'
In a previous letter to the Prime Minister the CLC highlighted the importance of maintaining cashflow to ensure the financial health of the industry.
It called on companies to follow the Government's example of continuing to pay suppliers until at at least the end of June 2020.
Mitchell said: 'Our actions at this time will be remembered. All firms should think hard about how their reputation could be damaged by not doing the right thing.'
'Every business, large and small, has a critical role in the making sure that cash continues to flow throughout the industry
Davies said: 'Those who resort to contracts to justify poor treatment of others in the supply chain face exposure.'
'The industry cannot expect the public purse to support it unless we all come together to support one another.'
The Government Procurement Note 02/20 sets out information and guidance for public bodies on payment of their suppliers to ensure service continuity during and after the current coronavirus, COVID-19, outbreak.