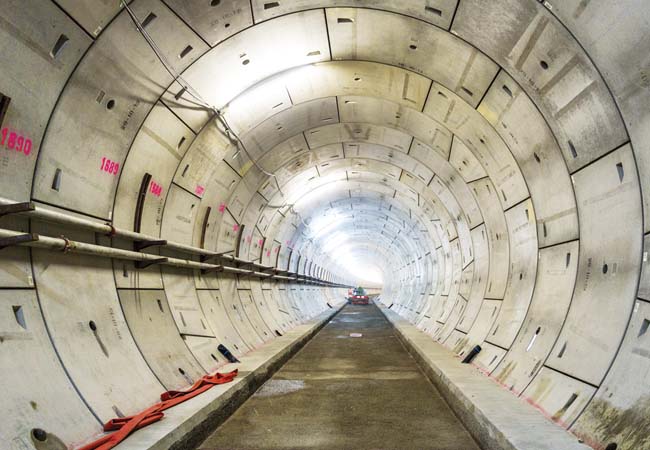 A stark warning has been issued by the National Audit Office (NAO) about the viability of 34% of major government projects, including infrastructure and construction work.
In a new report, the independent spending watchdog said the public sector had a '
poor track record in delivering projects successfully', and cast doubt on the government's ability to deliver a sizeable number of the 149 schemes in its Major Project Portfolio.
These projects have a combined whole-life value of £511bn and were expected to consume £25bn of public money by the end of this year.
The NAO is particularly worried about 37 of 106 projects that are due to be completed in the next five years, giving them red or amber-red ratings in its early warning system.
It called for a better balance of 'ambition and realism in setting goals', along with a more 'effective mechanism for prioritising projects' or judging whether individual departments have the capacity and capability to deliver them.
Paul McLaughlin, chief executive of the Building Engineering Services Association, said this was a major concern because of the importance of infrastructure work to the economy, and its impact on the construction industry.
McLaughlin pointed out that many building engineering firms had survived the last recession and emerged on the other side 'leaner and primed to meet tough new quality standards'. As a result, these firms 'have just the kind of expertise the government needs to overcome some of the problems highlighted by the NAO report