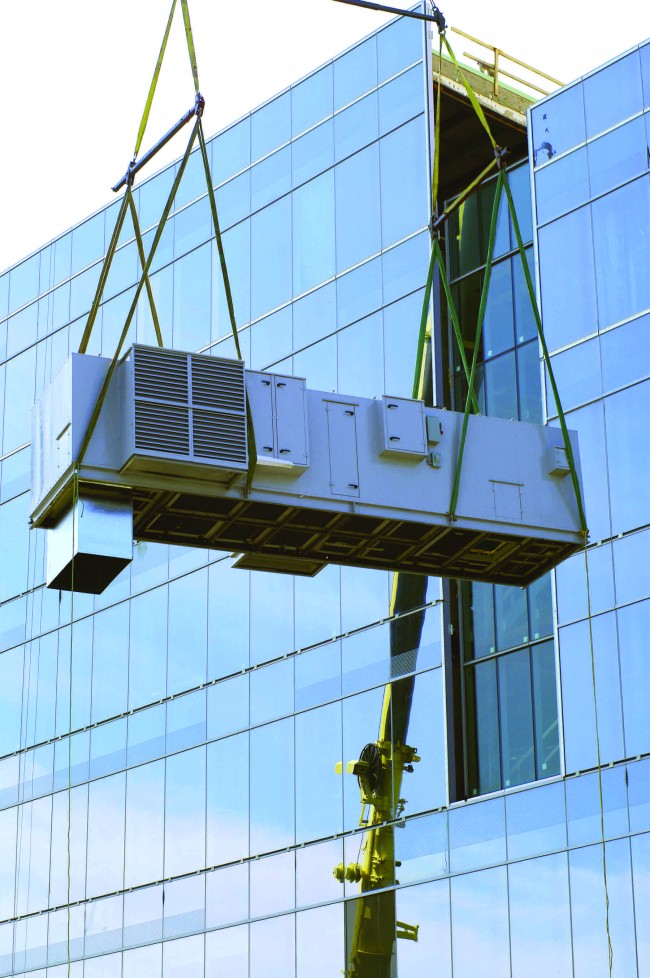 The market for mechanical and electrical (M&E) contracting was valued at close to £16bn in 2014, up by 7% on the previous 12 months, according to AMA Research.However, it added that the market was still 13% below its 2008 peak.
Installations aimed at improving energy efficiency and reducing carbon emissions enjoyed a healthy year, driven by increasingly stringent legislation and regulations, but also 'given impetus by the long-term cost savings that can be made by installing such systems', researchers said.
The forecasters said the market would continue to grow over the next four years, although at a more modest rate of around 3-4%, thanks to opportunities in areas like university expenditure, student accommodation, free and academy schools 'where private funding is being channelled into public sector projects'.
'Non-domestic construction output is set to increase during 2015 and remain positive through to 2019, although the government's efforts to reduce public sector spending are ongoing, and may lead to reduced opportunities within the public sector for M&E contractors in the next few years,' the report said.
The market slowed in 2012 but growth picked up again in 2013, driven by improvements in office and leisure sectors in particular. The report added that this trend continued throughout 2014
and 2015.
However, M&E contractors face growing competition and 'are expected to diversify into wider service areas in order to build revenues; for example, offering design and build capabilities or expanding to total management of hard FM projects,' AMA added.
Improved market conditions are feeding through into better profit margins, so firms are starting to experience 'the benefits of restructuring and streamlining exercises', but the research also pointed out that 'consolidation activity among suppliers continues to be high… and this has led to a number of major players increasing in size'. This is partly in response to demand for more integrated services 'with contractors widening the range of services they offer'.
'The fact that businesses within both the public and private sectors urgently need to find cost savings has led to demand for more energy-efficient heating, lighting and ventilation systems, both the simple extract types and the mechanical extract and heat recovery types,' said Keith Taylor, director of AMA Research.
'This type of work will also be stimulated by legislation and guidelines around carbon reduction and renewable energy sources and, as a result, energy management will become an even more important area of focus for M&E contractors.'