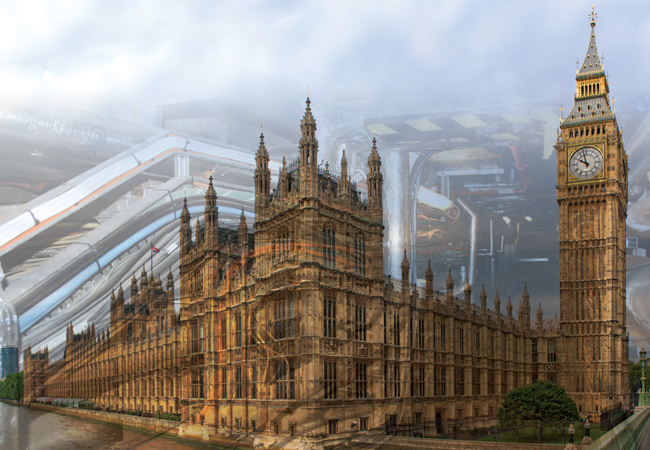 The £3.5bn refurbishment is expected to take 6-7 years
The £3.5bn renewal and restoration of the Houses of Parliament is set to reuse much of the original ventilation system.
A research report on the potential restoration of the historic system is being carried out by University of Kent senior lecture Dr Henrik Schoenefeldt, who is leading a three-year research project funded by the Arts and Humanties Research Council. 
Schoenefeldt said that a hybrid ventilation system would be possible, using the current network of voids in the structure. A second scenario would reuse the system as a type of container for a mechanical services system, making it much easier to maintain equipment.
Some form of mechanical system will be needed as the Victorian design relied on heat from hundreds of long-gone fireplaces and gas lights to pull air through the ventilation system.
The voids were built into the architecture for the Houses of Parliament after collaboration between architects Charles Barry and Augustus Pugin and physician David Boswell Reid.
Schoenefeldt said it was important to learn from their designs. He said: 'The research enables us to re-engage with historic solutions and develop modern sustainable systems.' Schoenefeldt will share his academic research with design teams in the next few months.
The Commons Public Accounts Committee last month backed up the recommendations of the Joint Committe on the Palace of Westminster for MPs and Peers to vacate the building for the refurbishment. However, the House of Commons Treasury Committee wants time to evaluate the investigations so far, before recommending that the project goes ahead.