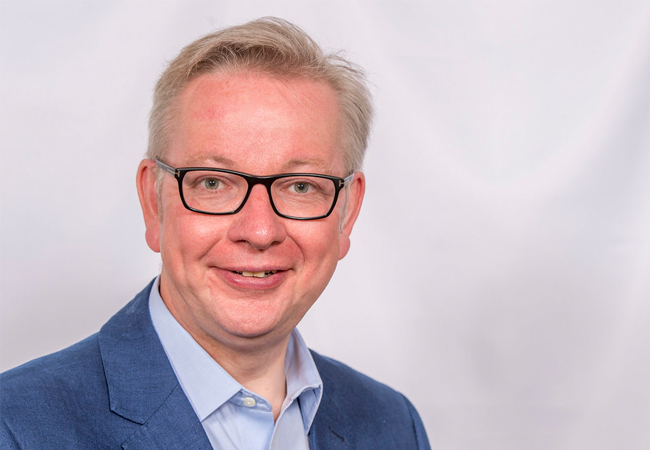 Credit: Number 10 CC BY-NC-ND 2.0
Two-year-old Awaab Ishak died after exposure to mould in a housing association flat
Secretary of State for Levelling Up, Housing and Communities, Michael Gove, has urged social landlords to go 'further than the letter' of the Decent Homes Standard when it comes to damp issues, after a coroner's ruling that a toddler died because of mould problems in his housing association flat. 
Gove's call was triggered by a finding by Greater Manchester coroner Joanne Kearsley, following a seven-day inquest, that two-year-old Awaab Ishak died in December 2020 as a result of a severe respiratory condition caused by prolonged exposure to mould in his home.
Awaab's parents had previously complained to their landlord, Rochdale Boroughwide Housing (RBH), about the black mould present in the kitchen and bathroom, and had asked to be rehoused. Their flat did not have a window in the bathroom and the window in the kitchen led to a communal walkway. A health visitor had twice written to RBH expressing concern about the mould in the property. 
Kearsley has called for the government's Decent Homes Standard for social housing to be strengthened to include damp and mould. 
In a letter to all social landlords, Gove urged them to absorb the lessons of the inquest's finding: 'All social homes must meet the Decent Homes Standard; you must be aware of any that do not and undertake rapid remedial works. However, in light of this case, I expect you to go further than the letter of the standard and have particular regard to damp and mould.
'Damp and mould are not "lifestyle issues", as the Housing Ombudsman Service underscored last year. Where people complain about damp and mould, you must listen; where you find them, you must take prompt action. To keep tenants safe, you must not hide behind legal process.'
He added that social landlords will be expected to undertake assessments of damp and mould issues affecting their properties, including the prevalence of category 1 and 2 damp and mould hazards, and any resulting actions that need to be taken. 
λ See page 18 for Hywel Davies' article on the case.