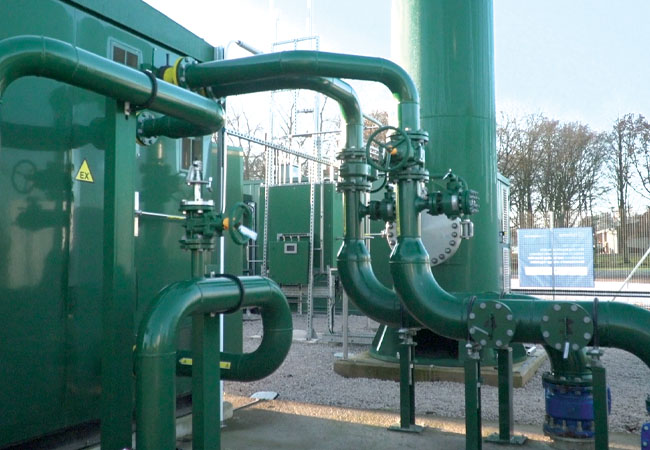 Gas hydrogen pipe at Keele University
Industry bodies have welcomed new heat decarbonisation legislation in the Energy Security Bill, but have expressed dismay that it contains no fresh steps on energy efficiency. 
The government says the measures announced in the bill last month are designed to deliver a 'secure, homegrown' energy system that reduces emissions and is more affordable. 
For the first time, heat networks will be regulated by energy watchdog Ofgem. 
The heat pump market received a fillip in the form of a new market standard and trading scheme, which is designed to cut the costs of the electric heating devices. The bill will also enable a large-scale hydrogen heating trial, which will inform upcoming decisions on the role it will play in heat decarbonisation. 
However, the Queen's Speech contained no new measures to improve energy efficiency. 
Stew Horne, head of policy at Energy Saving Trust, called on the government to include an 'ambitious timeline' for introducing Minimum Energy Efficiency Standards across all tenures. 
But welcoming the moves on heat decarbonisation, he said the bill provided the opportunity for a 'much-needed update to legislation' to reflect the UK's 'significantly strengthened' commitments to curb emissions over recent years.