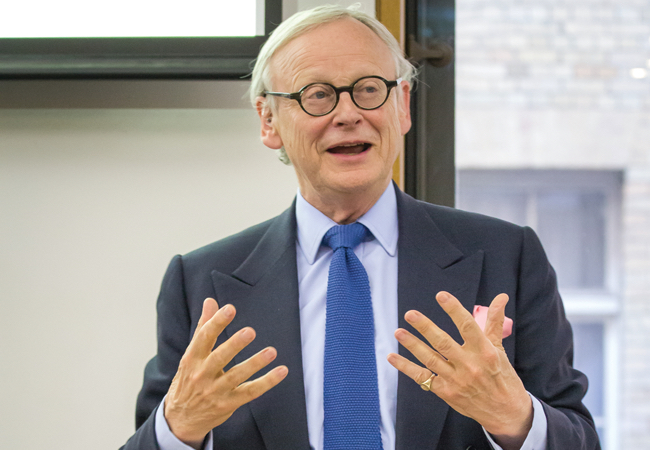 CCC chair Lord Deben
Hydrogen could be used instead of natural gas to heat UK homes, according to a Committee on Climate Change (CCC) report.
Next steps for UK heat policy, published last month, identified replacing natural gas in the UK's grid as one of the main options for decarbonising heat supplies.
The committee also said heat pumps and heat networks could, potentially, be the biggest generators of low carbon heat. It said heat pumps would be most suitable for areas that are off the gas grid, while heat networks are suited to cities. They can use waste heat, large-scale heat pumps that draw warmth from rivers and, potentially, hydrogen, said the CCC.
According to the report, policy needs strengthening now to increase the implementation of low carbon measures in the next decade. The CCC's scenarios include around a 15% reduction in energy used for heating existing buildings by 2030, through efficiency improvements.
Lord Deben, CCC chair, said: '[Improving energy efficiency] has to be done if you are going to meet your targets… It is for government to decide the mix between regulation and incentives.'
The government will have to decide what role hydrogen will play by 2025, if it is to implement its chosen plan in time to hit its 2050 climate targets, the CCC said.
Hydrogen could be produced using spare renewable electricity from biofuels or from fossil fuels. For the latter to represent a low carbon fuel source, the carbon dioxide would need to be disposed of using carbon capture and storage (CCS) technology – but ministers cancelled a flagship CCS policy abruptly last November.
Distribution grid owner Northern Gas Networks has proposed the use of hydrogen, which would require new household appliances, but could be distributed in existing gas grids. It has drawn up plans to convert the city of Leeds to run on hydrogen, as a precursor to a £50bn national rollout. 
The government has earmarked £320m for investment in heat networks up to 2020. And to decarbonise heat using heat pumps alone, the current 20,000 installations per year would need to rise 50-fold, to one million, from the mid-2030s, the CCC said. It would also require investment in additional zero carbon electricity-generating capacity.
CIBSE CHP/District Heating Group chair, Phil Jones, said: 'This is a significant change – almost a U-turn – from the single magic bullet of 100% electricity and heat pumps, which was the policy thinking over the past five years. Now we need to install heat networks with even stronger local planning to integrate them into the built environment.'