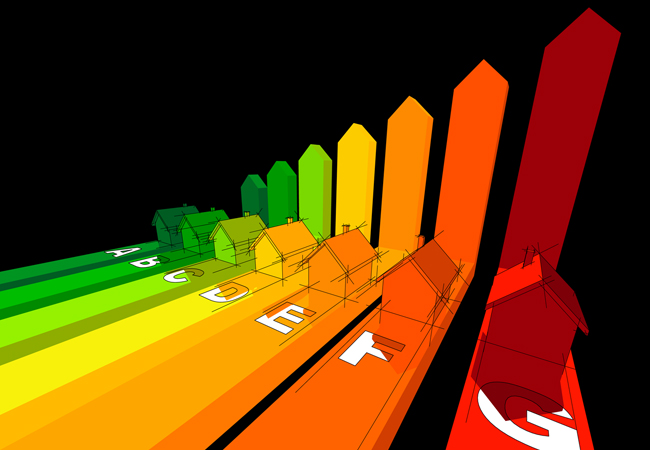 Only 6% of central government buildings have achieved an A or B rating for energy efficiency, according to new research by Leeds Sustainability Institute and Leeds Beckett University. Not one central government building had a Display Energy Certificate (DEC) with an A rating, the study revealed, and 24% of buildings lodged had the lowest possible G rating.
The research covered DECs and Advisory Reports (ARs) for 104 buildings between 2008 and 2017. It revealed that only 42% were likely to meet a government target of A to D ratings by 2018. The building data is contained in the Non-Domestic Energy Performance Certificate Register.
Non-compliance with DEC requirements was endemic, the study found, with 80% of DECs and ARs not being lodged for UK central government buildings. ARs are site-specific documents that inform building managers and occupants how they can reduce energy use. The research paper Does the UK government comply with Display Energy Certificates and Advisory Reports? looked at the most common AR recommendations and found that few followed the 'fabric first' principle.
Read next month's CIBSE Journal for more on the paper.