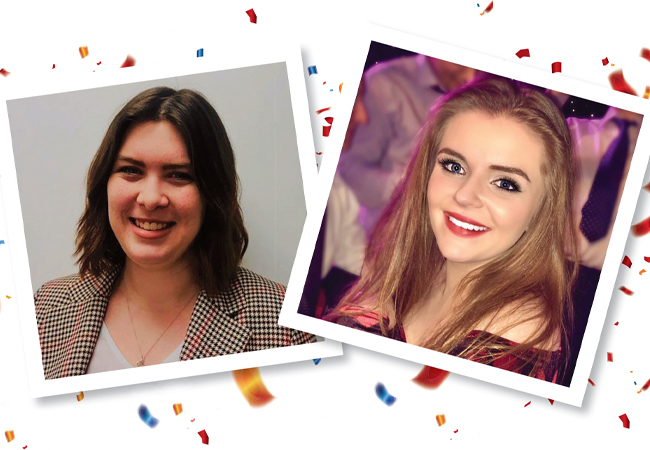 CIBSE ASHRAE Graduate of the Year Jennifer Cox (left) and Apprentice of the Year Megan Whitbread
The Young Engineer Awards marked its 25th anniversary by launching a new category, the CIBSE Young Apprentice of the Year.
Its first winner, announced last month in a virtual award ceremony, was Megan Whitbread, an apprentice electrical engineer at Troup Bywaters + Anders. To win the award she had to demonstrate to the judges a passion for the industry, effective communication skills, and the ability to inspire.
Whitbread beat eight other apprentices on the shortlist after impressing judges with her video presentation on 'Why the role of a building services engineer is a good career'.


The approach we're taking is pushing the industry innovators and suppliers to come up with solutions and technology to meet this challenge

At the same event, Aecom's Jennifer Cox was awarded the CIBSE ASHRAE Graduate of the Year accolade. Since the award started 25 years ago, 40% of the winners have been women, which dwarfs the 12% figure for the proportion of women working in the wider engineering profession.
Whitbread joined Troup Bywaters + Anders in 2015 and started the final year of her apprentice degree at London South Bank University in September.
In her video, she described building services engineering as an exceptional career where you 'can make a difference in so many ways'. As an electrical engineer in the healthcare sector, Whitbread said she had the privilege of working alongside clinicians, nurses and support staff to 'form a design that works for them'.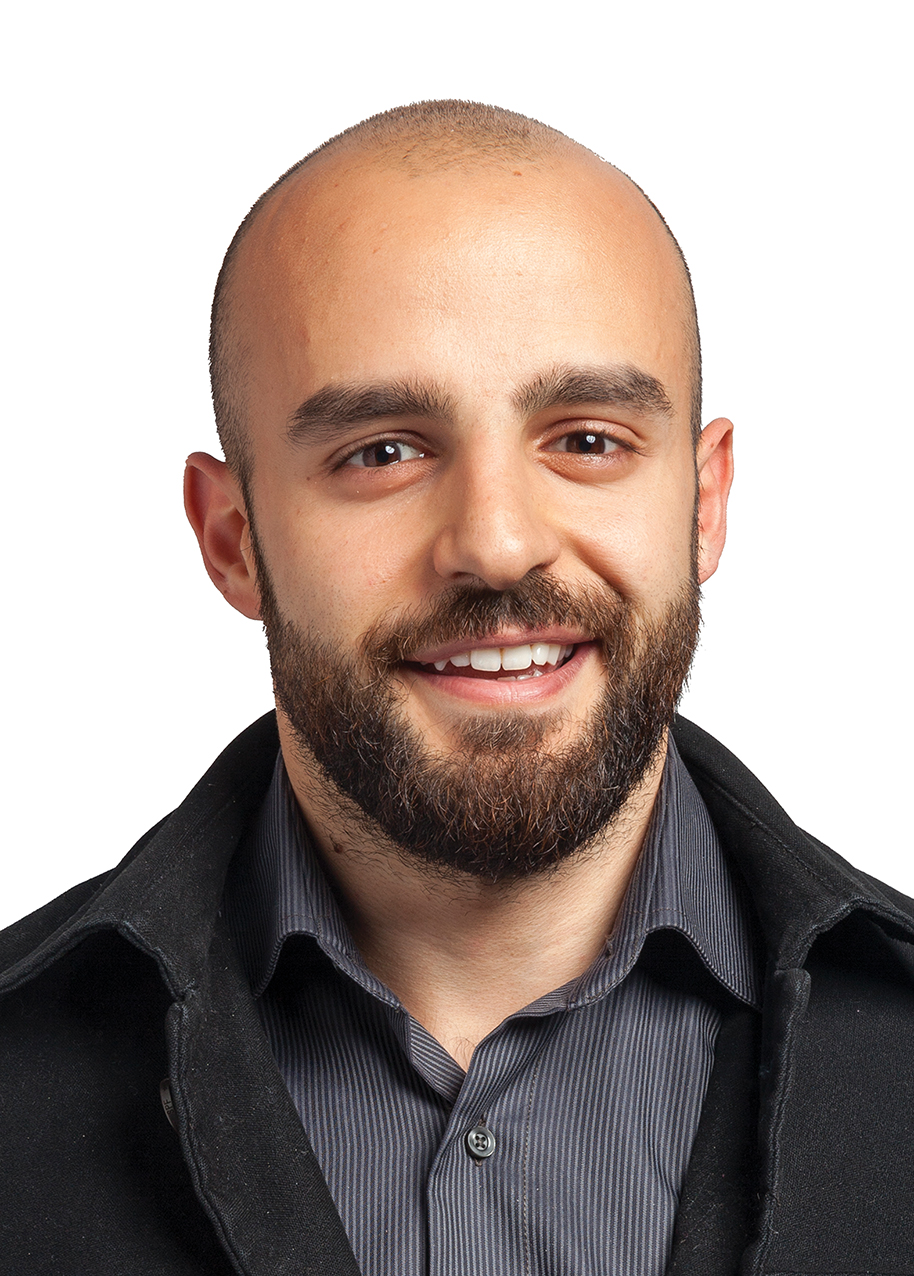 Graduate of the Year runner-up Joey Aoun
'By providing carefully considered designs, it allows patients to be as comfortable as possible and aid recovery times,' she said.
Whitbread said that her career allowed her to encourage others to make a difference. 'I'm helping to provide a better future by educating clients and peers to always go that extra mile to reduce carbon in a socially responsible way.
'The approach we're taking is pushing the industry innovators and suppliers to come up with solutions and technology to meet this challenge.'
Whitbread explained why it was essential for engineers to see a job from inception to completion. 'It allows me to have an influence over the final project and understand how the designs I've created actually work and are commissioned on site,' she said. 'This means that on the next project I know what works well and what doesn't from a buildability perspective.'
The whole life approach at Troup Bywaters + Anders has also given Whitbread the opportunity to be involved in strategic asset management and facilities management (FM), which she said would give her a more rounded career.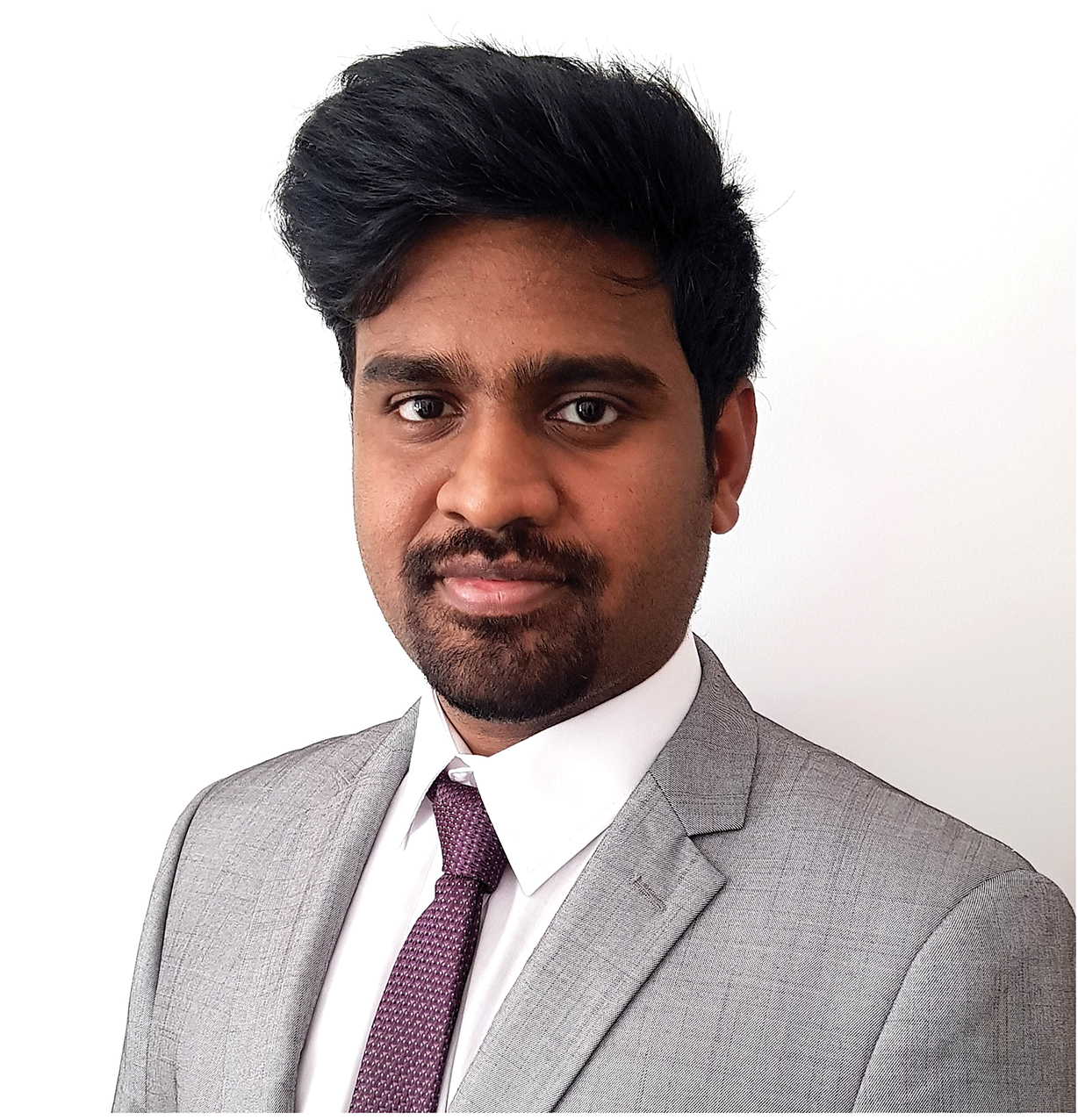 Graduate of the Year third-placed Joshua Vasudevan
Whitbread said her career gave her room to be creative. 'Building services engineering is not just about sitting in an office at the computer,' she explained. 'Yes, I do the calculations and the 3D design in BIM, but the role is about so much more than that. It's a combination of creative flair and technical problem solving,' she said.
Graduate of the Year
Graduate finalists at the Young Engineer Awards usually show off their presentation skills to a packed hall of judges and peers at iMechE's HQ in central London. This year, however, Covid-19 restrictions meant the shortlisted entrants had to put their ideas and arguments online rather than face to face.
Fittingly, given the circumstances, the finalists had to create a video that explained 'how the role of the building services engineer should evolve to meet the challenge of a new normal'.
The winner, graduate electrical engineer Jennifer Cox, argued that the new normal would be a focus away from office environments towards homeworking and health and wellbeing. To support homeworking, she saw an increase in datacentres and, in response to the pandemic, more investment in public healthcare buildings and the NHS.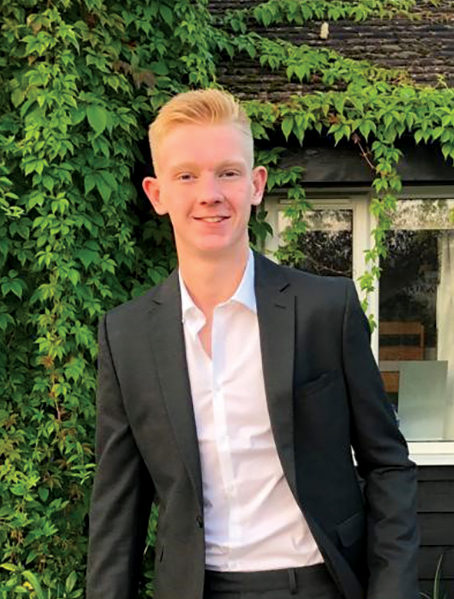 Young Apprentice of the Year runner-up George Field
The move away from the office would mean buildings had to adapt to users' changing needs,  said Cox. The occupancy density of spaces would have to be re-evaulated and designs would have to be adaptable and respond to people's needs. Sensors and smart access technology would enable building services to operate efficiently in this new scenario.
'Designers will need to be able to adapt to personal usage,' said Cox. 'This may be a more localised spaces, with temperature control, task lighting and even self-cleaning.'
Cox said the new normal gave the building services engineer a unique opportunity to include sustainable measures as standard. 'We need to normalise more efficiency equipment, more intelligence control systems and renewable energies,' she said.
Cox called on building services engineers to guide design teams and push for new legislation that creates a new standard that can be applied cradle to cradle. 'Our role should evolve to be prominent at every stage,' she said.
Runner-up Joey Aoun, of Foster + Partners, said Covid-19 meant that engineers had to think of their profession as human building services: 'The pandemic has introduced health as a must-have.'
The support advisory role of the building services engineer had pivoted to a leading role, Aoun said.
Also, 2020 had taught us that 'digital is everything, and that without big data you are blinkered, dead and in freefall,' he said. The gap between design and operation must be bridged with data.
Aoun said that offsite, high-tech manufacturing would come to the fore as the sector finally industrialises and that collaboration would break down the silos, allowing the industry to work on a scale not previously imaginable.
Young Apprentice of the Year third-placed George Suddery
Third-placed Joshua Vasudevan, of Loughborough University, said that engineers were responsible for cleaning the air. He said the industry had to give people the confidence to come out of their homes and grow the economy. Smart and intelligent buildings would be key to doing so, he maintained.
While the finalists already have exciting building services careers, CIBSE President Stuart MacPherson warned that the Covid-19 crisis was hitting graduates and apprentices hard.
He urged companies to take advantage of the Chancellor's £2bn kickstart programme aimed at improving the employment prospects of the younger generation. 'I hope firms will take advantage of that and will keep the vital pipeline of engineers moving,' he said.
The industry must continue to attract the best engineering talent, MacPherson said. 'If we can just keep young people like these entering our design, contracting and manufacturing companies, the future of our industry will be in good hands.'
The awards are in partnership with CIBSE Patrons and supported by ASHRAE, IMechE and The Manly Trust. Sponsors are Baxi Heating, Ideal Heating, Kingspan and Swegon
For the Employee of the Year winners presented at the same awards, see CIBSE News
Results
Graduate
of
the
Year
1st
Jennifer Cox, Aecom and Heriot Watt University
2nd
Joey Aoun, Fosters + Partners and the Universities of Lebanon and Newcastle
3rd
Joshua Vasudevan, Mitsubishi Electric R&D Centre and Loughborough University
Young Apprentice of the Year
1st Megan Whitbread, Troup Bywaters + Anders
2nd George Field, ChapmanBDSP
3rd George Suddery, Hoare Lea