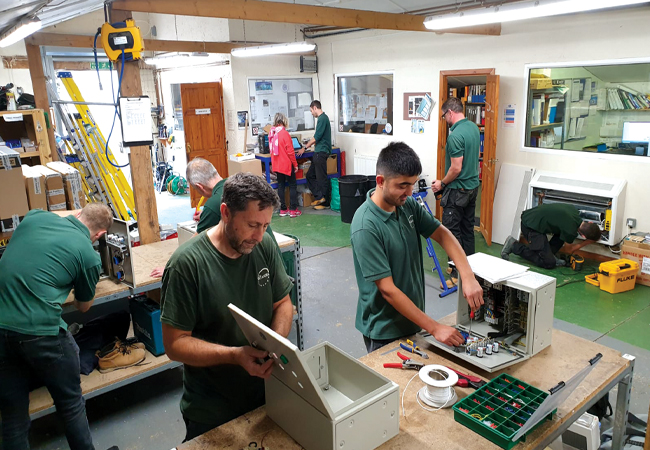 InTandem Systems has been crowned Employer of the Year, taking the overall award at the CIBSE Young Engineers Awards. It previously won the award in 2017.
InTandem also won in the small company category (up to 50 employees) – the category that received the highest number of entries – with the judges noting the agility of small companies to embrace a wide variety of initiatives that support the future of their young engineers.
InTandem particularly impressed the judges with its inclusive, personal and continuing dedication to developing staff.
Its entry stated: 'InTandem strives to work with young people to develop their passion for building services engineering and specifically BMS (building management systems).' The judges agreed that this passion came through clearly in the entry.
InTandem Systems' internal code of practice focuses on introducing new recruits to the whole spectrum of BMS, so they can see first-hand the potential career pathways within their organisation and the wider building services engineering sector.
Elementa Consulting won the prize in the medium category (51-300 employees). The judges noted Elementa's clear vision for the organisation and, under the leadership of managing principal Brian Goldsmith, the company empowers and invests in young engineers to achieve and progress.
In the large company category (more than 300 employees), the judges were impressed by the commitment of the entrants to young engineers acquiring and sharing digital engineering skills, and also the innovative way that the large companies adapted to deliver training throughout periods of lockdown
Cundall won this category. It stood out because of its dedication to an inclusive and diverse workplace, supported by its three structured early career path entry points: trainee, apprentice, and graduate – enabling the firm to attract junior talent from diverse backgrounds, and with a range of experience.
The awards took place on 8 October as part of the CIBSE Young Engineers Awards. See full details here.