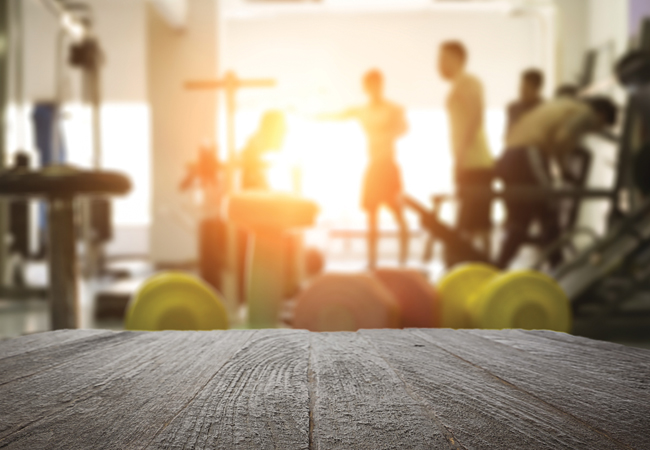 With the growing demand for housing and commercial property in London and with increasingly limited space, mixed-use schemes are now incorporating greater variance into the final use of the scheme by supplying an opportunity to the leisure property market.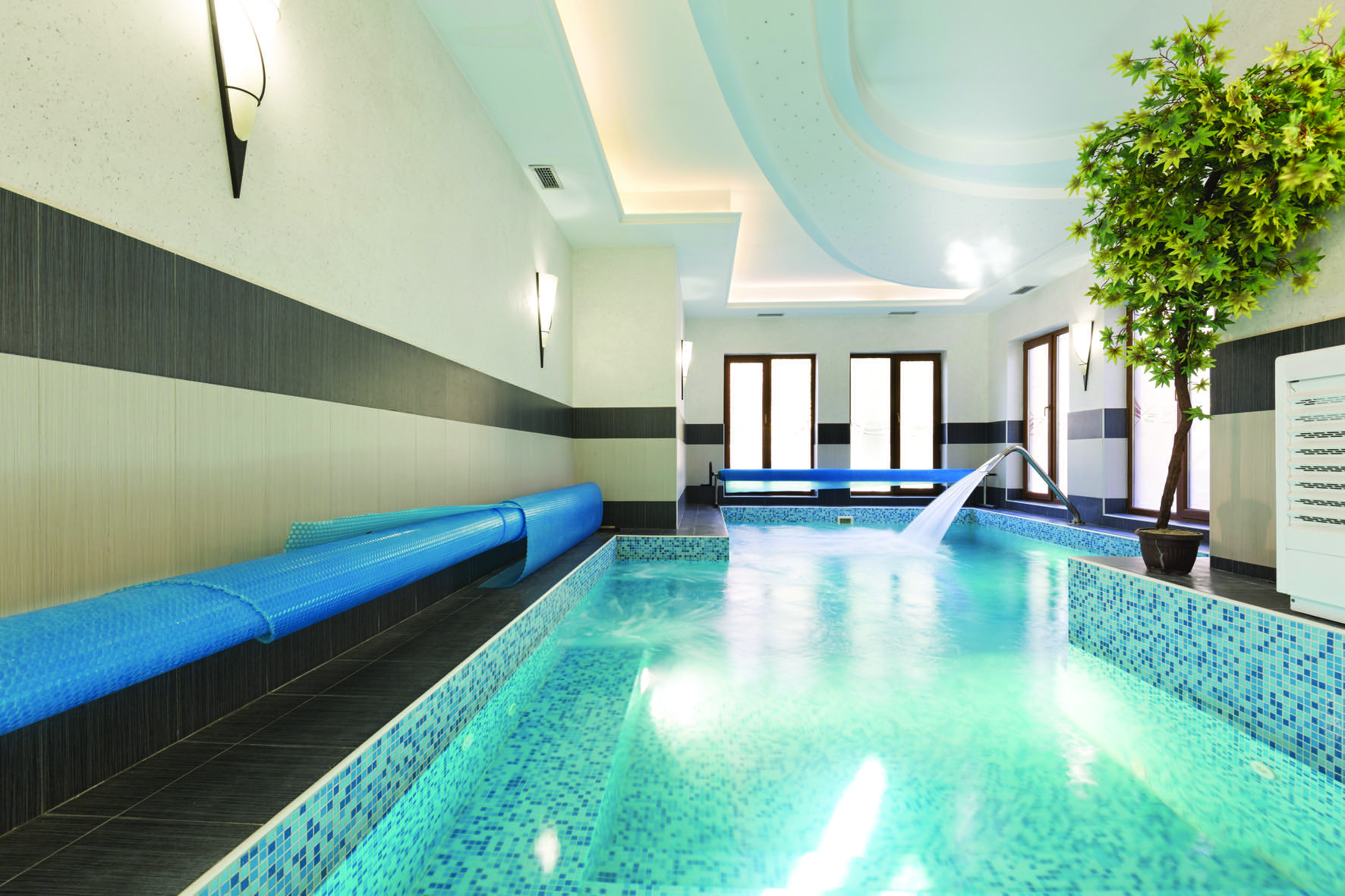 A number of mixed-use schemes are looking to generate a destination that offers a vibrant look and feel, incorporating a number – or all – of the following: sky bar, gym, restaurant, spa, rooftop pool, high-end coffee shop and small-scale cinema.
For this model, costs are base-dated on Q1 2016 and the prices used are reflective of a project procured through a competitive, two-stage tender process. Costs are included for connecting to central plant via plate heat exchangers to provide hydraulic separation for heating and cooling requirements.
The model includes subcontractor preliminaries, testing and commissioning and builders' work for connection only. Costs for furniture, fixtures and equipment (FFE), including gym and active IT equipment, professional fees, tenant enhancements and VAT are all excluded.
Gyms
Last summer the 2015 State of the UK Fitness Industry Report reported that the number of gym memberships in London had surpassed 1.5 million for the first time – a rise of 5.8% on the previous year, and showing that the market still has potential for growth.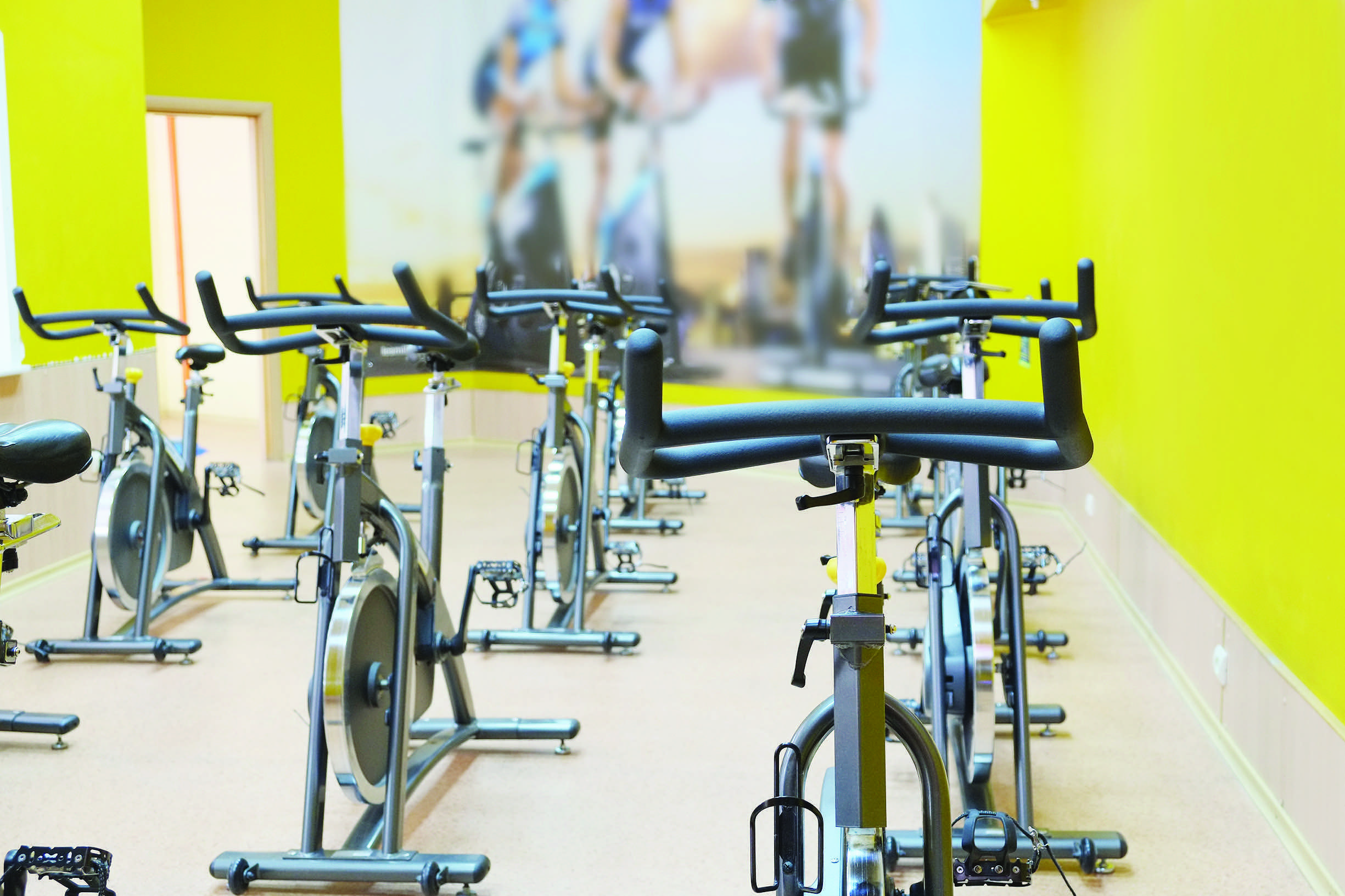 Demand is pushed by a mixture of London residents and commuters who live a fast-paced lifestyle and can only find time to train before work and during lunch hours.
Increasingly, the model for gym membership is changing, not only within cities but also across regions. The shift seems to be towards rolling memberships and increased hours of operation; a number of gyms now open 24 hours a day and seven days a week.
This will require independent plant for heating and cooling, rather than a connection into the base build plant. The plant will also have to be specified to cope with continuous use, which will require additional space in the basement or on the roof. This will have a knock-on effect on the services costs and the space lost to more HVAC equipment.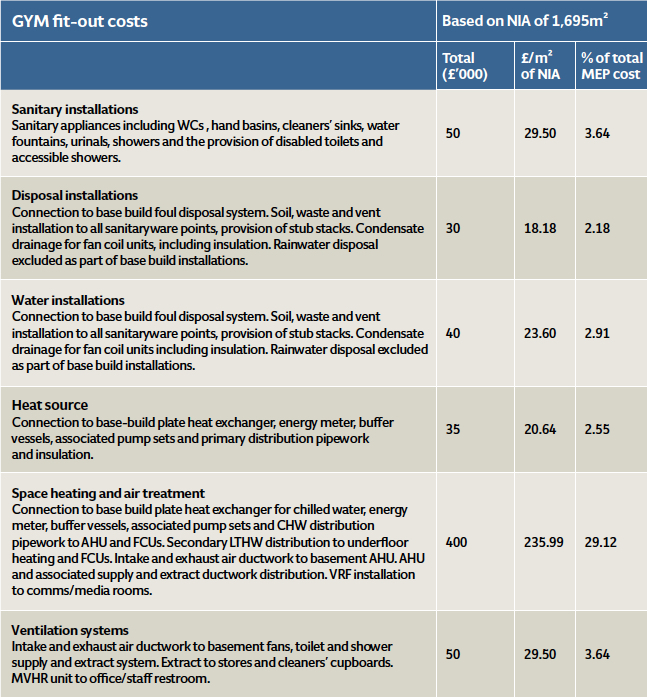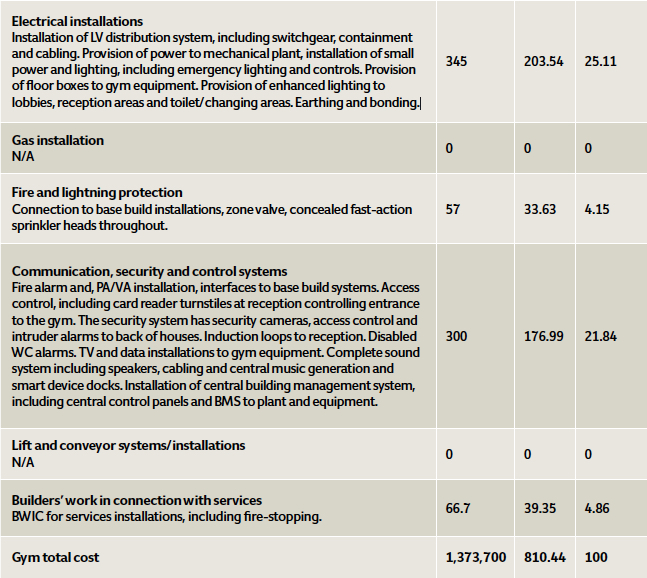 This cost model is based on a gym in central London on the ground floor of a mixed-use development; a total net internal area (NIA) of 1,695m2; and the assumption that it is connected to central plant within plant rooms.
It also includes: an air handling unit (AHU), which is only ventilating the gym; four-pipe fan coil units for heating and cooling; and additional underfloor heating for changing rooms.
Spas
With an increasing desire for high-end residential-led, mixed-unit developments in the City of London to attract buyers and set them apart from the competition, resident and members-only spas are becoming more commonplace. These developments include: swimming pools, steam rooms, saunas, treatment rooms, a hair salon and associated high-end AV systems and lighting to create a luxury feel.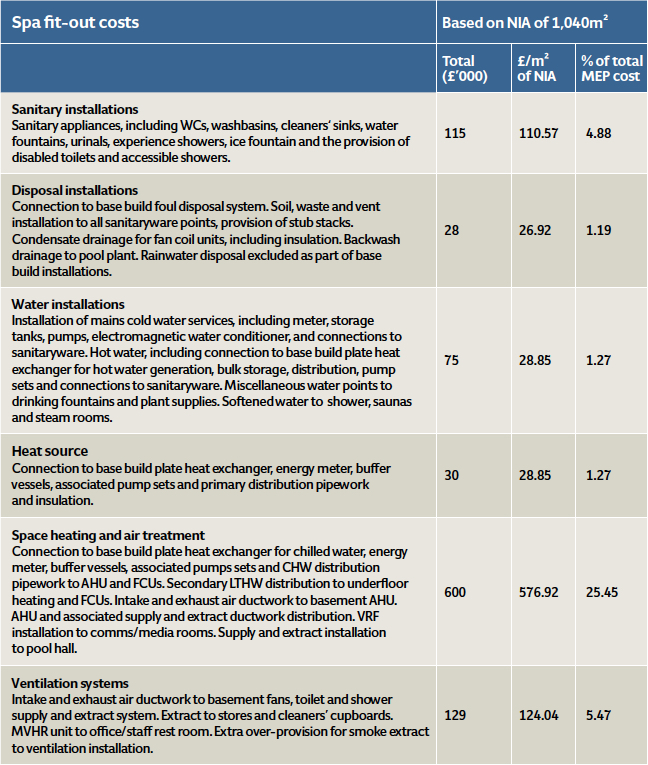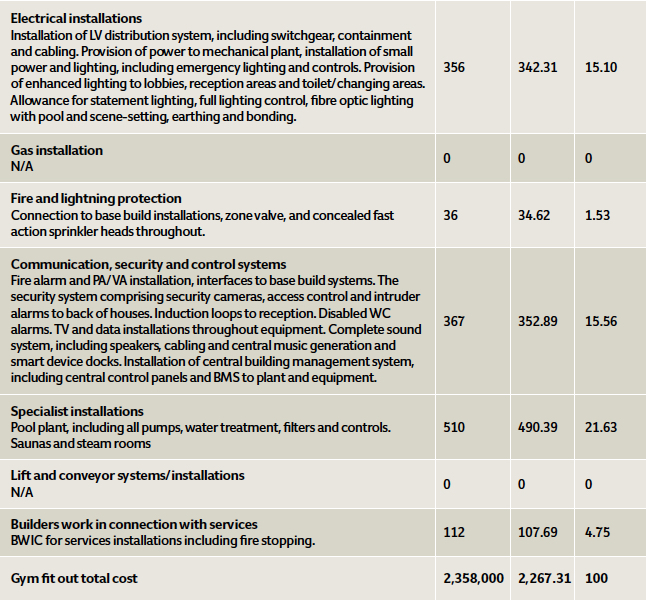 The model is based on a luxury spa located in central London in the basement level of a mixed-use development. It has a total NIA of 1,040m2, with costs for connection to central plant within plant rooms. It includes an AHU that is only ventilating the spa area and  swimming pool hall; four-pipe, fan coil units for heating and cooling; displacement ventilation for the pool hall; and additional underfloor heating to the changing rooms. Included in the plan are costs for specialist plant for the swimming pool, steam rooms and sauna. Excluded are FFE and active IT equipment.
About the authors
The engineering services cost management group of Aecom specialises in the cost estimating, procurement and cost management of building services installations. It is producing a series of cost models for CIBSE Journal in 2016, on areas such as data centres and London's commercial

 

buildings.
Locating elements such as spas in a basement development will attract a cost premium caused by the difficulty associated with bringing services into these areas. A holistic approach to costing must be considered for spa areas, as basement digs to accommodate swimming pools and the associated structural and waterproofing needed can make a scheme become too expensive.
This cost model has been written by Andrew Freeman, trainee surveyor and Garry Burdett, director, engineering services