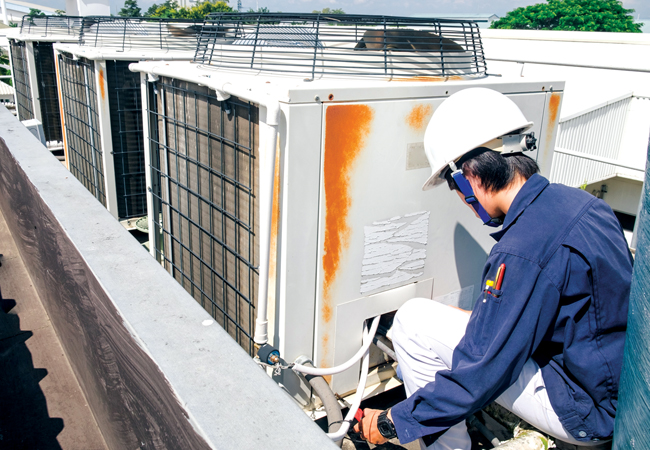 The Royal Institution of Chartered Surveyors describes dilapidations as 'breaches of lease covenants that relate to the condition of a property during the term of the tenancy or when the lease ends'.
In the context of building services, claims for dilapidations typically include the remedy of disrepair, the reinstatement of any changes made to landlord's plant and equipment, or the removal of plant and services installed by the tenant. Although not often relevant to services installations, claims may also require redecoration of previously painted surfaces, which might include pipework and so on.
Why M&E dilapidations advice is a specialist subject
When evaluating potential liability for building services dilapidations, an engineer must assess the tenant's lease obligations and whether there are any items of disrepair. If there are, they will also need to outline the remedy, what reinstatement works are necessary, and what routine maintenance and servicing has been undertaken.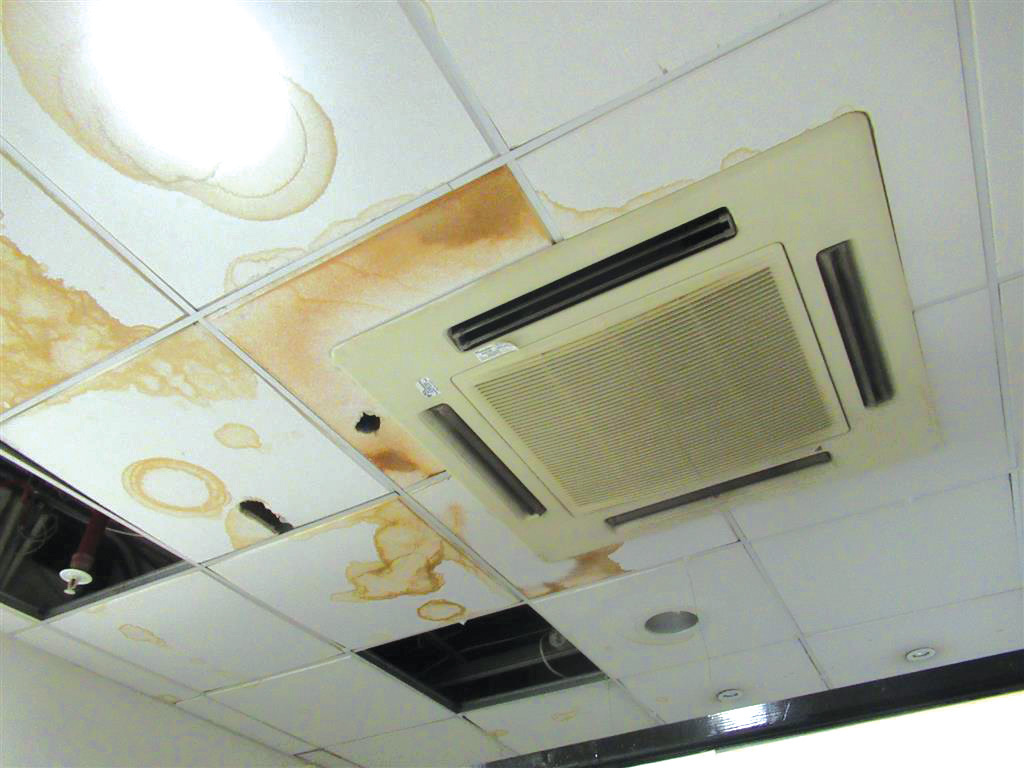 A comfort cooling system that the tenant allowed to fall into disrepair
It is essential that engineers liaise closely with their building surveying counterparts to agree an appropriate strategy – as well as to understand specific considerations such as diminution, improvements and supersession.
Building services installations require specialist advice because they have several unique features that, arguably, require a different approach than for the building-fabric elements. Services are more dynamic, and their associated issues can often have greater disruption and cost implications.
Services installations form a significant proportion of dilapidations claims and building surveyors, generally, do not have the knowledge to assess complex M&E systems and the associated repair, reinstatement and maintenance costs. M&E systems also have a shorter service life than a building and its fabric – in some instances, the life of the services will be shorter than the lease term.
There are health and safety, statutory, and legislative implications, and plant and equipment can suffer technical obsolescence. When this occurs, replacement with a modern equivalent may be considered an improvement, which could complicate a claim under the law as it relates to landlords and tenants. Although compliance is not generally retrospective, like-for-like replacement when a plant item or system fails may also contravene regulations or codes of practice.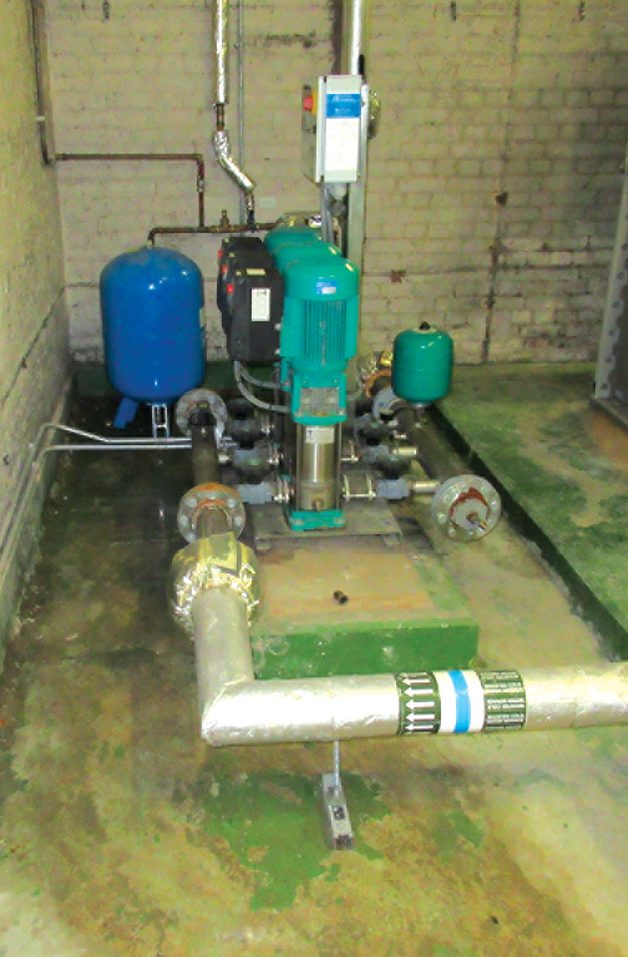 A leak to a cold water pump, which the tenant should repair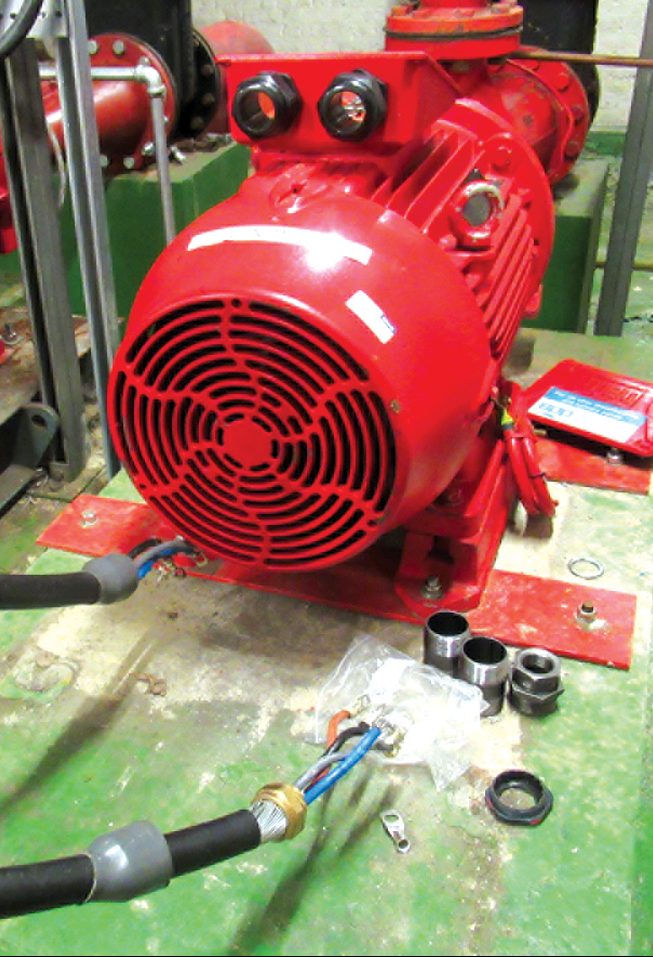 A wiring fault to a sprinkler pump – the tenant's responsibility to repair
Before the start of a lease
Claims are usually made at or near the end of a lease, but consideration of dilapidations before an agreement is entered into can reduce the risk of delays and disputes. There are several things both parties should consider before the start of a lease:
A landlord must identify any work needed to ensure the services are in such a condition that an incoming tenant is prepared to commit to a lease on favourable terms. Existing defects or outstanding reinstatement works may have been missed during a previous dilapidations claim for an outgoing tenant. For a newly constructed property – or an existing building that has been subject to landlord refurbishment – there may be defects not addressed as part of the de-snagging process. 

A tenant should carry out due diligence to ensure they do not inherit an existing dilapidations liability. Some defects may not be picked up by visual inspection, so testing and validation works may be necessary.

Addressing unexpected works could extend the period of time before a building/demise is suitable for occupation, leading to loss of rent for the landlord. The tenant's fit-out works may also be delayed, which could incur additional costs and result in prolonged disruption to other tenants in the property.

If plant and equipment is old, or in poor condition, an incoming tenant may wish to cap their service charge and/or repairing liability to account for this. Should the tenant need to replace equipment during the lease period, the potential costs must be budgeted for appropriately. Careful consideration must also be given to potential technical obsolescence or compliance issues, and how such risks can be mitigated.

It is important a tenant understands what they must do to fulfil their maintenance obligations under the terms of the lease. Historical records will be required from the landlord and should be reviewed to confirm whether appropriate maintenance has been undertaken and documentary evidence is available, or if there is a shortfall. Servicing documentation may also identify existing or legacy issues for which the tenant could inherit responsibility.

The tenant will need the landlord to supply documentation – such as operation and maintenance manuals, record drawings and specifications, and commissioning documentation – to confirm design criteria, and whether the systems have been balanced and commissioned correctly. Having this readily available will streamline the process and reduce uncertainty over lease-cycle costs.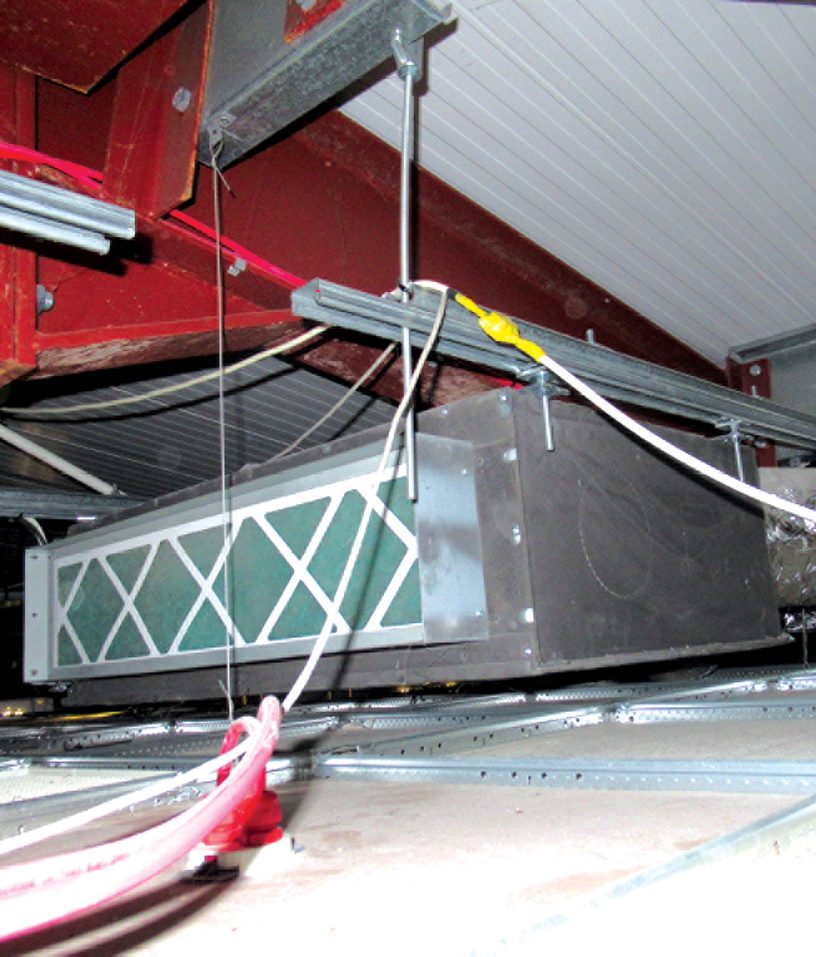 Tenant-installed chassis-type fan coil unit within ceiling void
Preparing for lease end
Preparing properly for lease end will allow potential liability to be considered and budgeted for in good time. The tenant should ensure that the services for which they are responsible have had planned maintenance, routine servicing and statutory inspections, and that records are available to confirm this. Any outstanding defects should be addressed to ensure the services installations are in good and substantial repair. If there has been a lack of maintenance, the potential effects of this will need to be considered. Such uncertainty and further validation can draw out – and potentially inflate – a claim.
If the landlord's systems have been modified or supplemented, reinstatement obligations and potential costs must be understood. Reinstatement may need recommissioning of modified systems. Not all defects and reinstatement works can be identified by a visual inspection. Testing and validation can confirm the state of repair, any works required and the associated costs.
A liability assessment will identify lease-end culpability and enable a tenant to plan or budget for dilapidations.
Future life at lease end
Although there are subtleties in lease covenant wording that can change this, a tenant will usually be obliged to return premises to a condition commensurate with when the lease started – assuming that it was in a good, occupiable condition. They will discharge their obligations under most repairing covenants if the plant is in repair, operational and reasonably reliable.
A tenant does not have to deliver premises with plant and equipment that has a particular remaining life expectancy. Plant age, inefficiency compared to a modern equivalent, and services not being suitable to attract a new tenant are not sufficient to trigger a repair covenant. A sound understanding of building services is vital to help a tenant defend any such claims.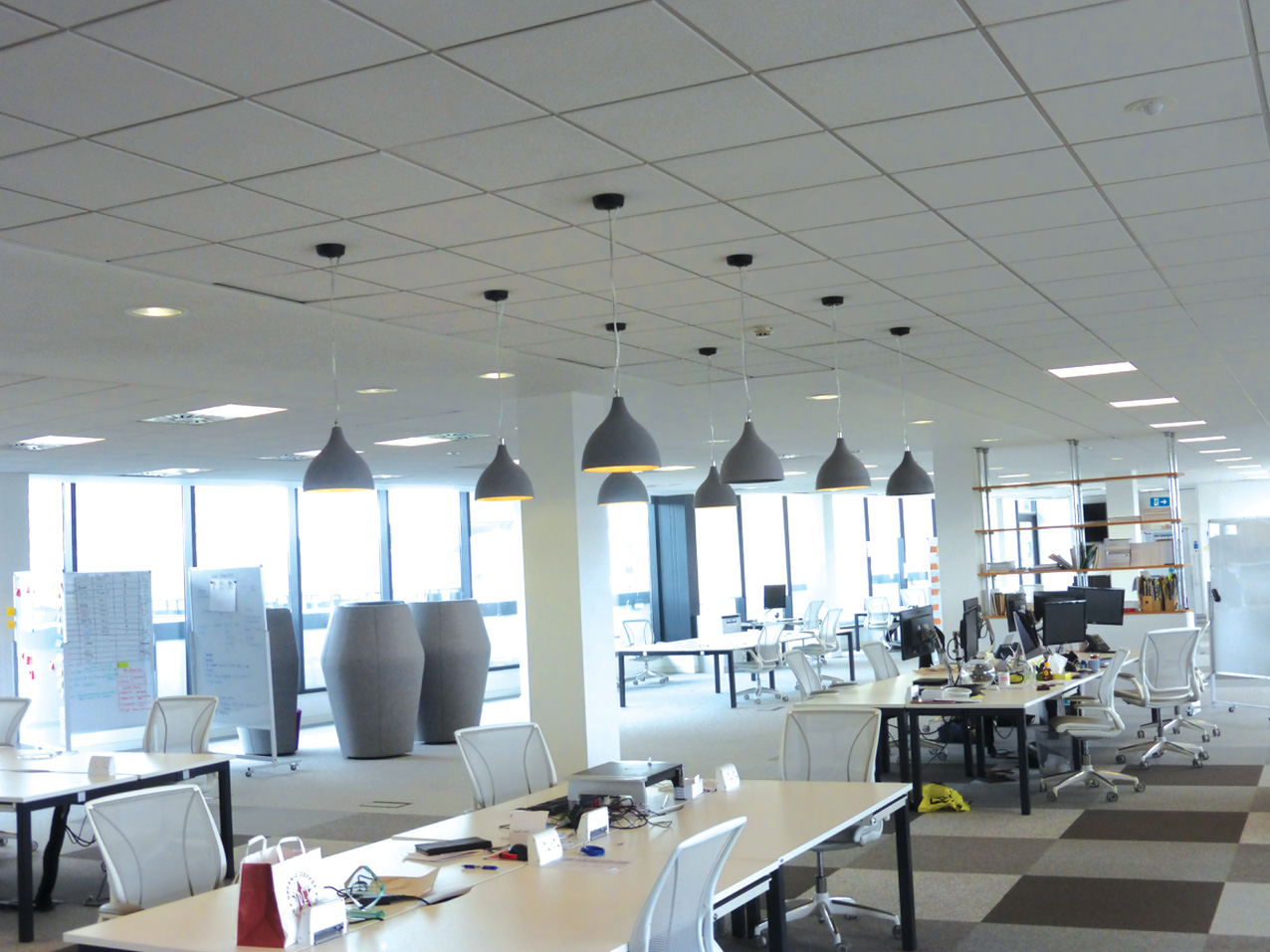 Tenant's bespoke lighting installation
Summary
Landlords require dilapidations advice to preserve the value of their asset and ensure it does not suffer waste or deterioration. Compensation must be sought when a tenant has failed to comply with their lease obligations and losses have been incurred. Tenants need advice on the validity and size of a landlord's claim, and on statutory protection.
The M&E engineer who offers specialist technical expertise can ensure dilapidations liabilities are considered before – and throughout the course of – a lease. They can also mitigate against misguided assessments of liability, which can often result in extended and costly disputes.
Technical engineering knowledge and a sound understanding of landlord and tenant law will improve the transparency of dilapidations claims, reduce settlement timescales, and make the claim and reimbursement of costs more equitable.
Marc Hill is a technical partner at TFT