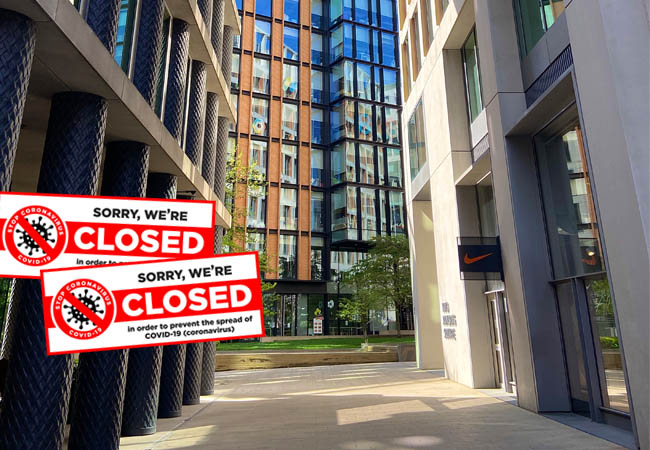 On 23 March, Boris Johnson announced that the UK would be put into lockdown in an attempt to slow the spread of the coronavirus.
Thousands of buildings were left unoccupied as people were told to work from home, and shops, hotels and restaurants were forced to close. Also mothballed were schools, which had closed to most pupils the previous Friday.
These buildings may be shut now, but they will need to be in a fit state to be occupied when the lockdown is lifted. There are a number of threats to HVAC systems in unoccupied buildings, and without appropriate maintenance regimes, issues such as legionella, corrosion and mould are at risk of occurring.
For building managers, there is plenty of guidance to turn to from organisations including CIBSE, BESA, and BSRIA. 'Guidance, such as CIBSE Guide M, can assist with creating – or adapting existing – maintenance strategies,' says Geoff Prudence, CIBSE Facilities Management (FM) Group chair.
'Tasks should be prioritised using the building operational risk management methodology,' he says, adding that health, safety and welfare considerations should complement statutory requirements, including water hygiene, legionella prevention and testing, and security.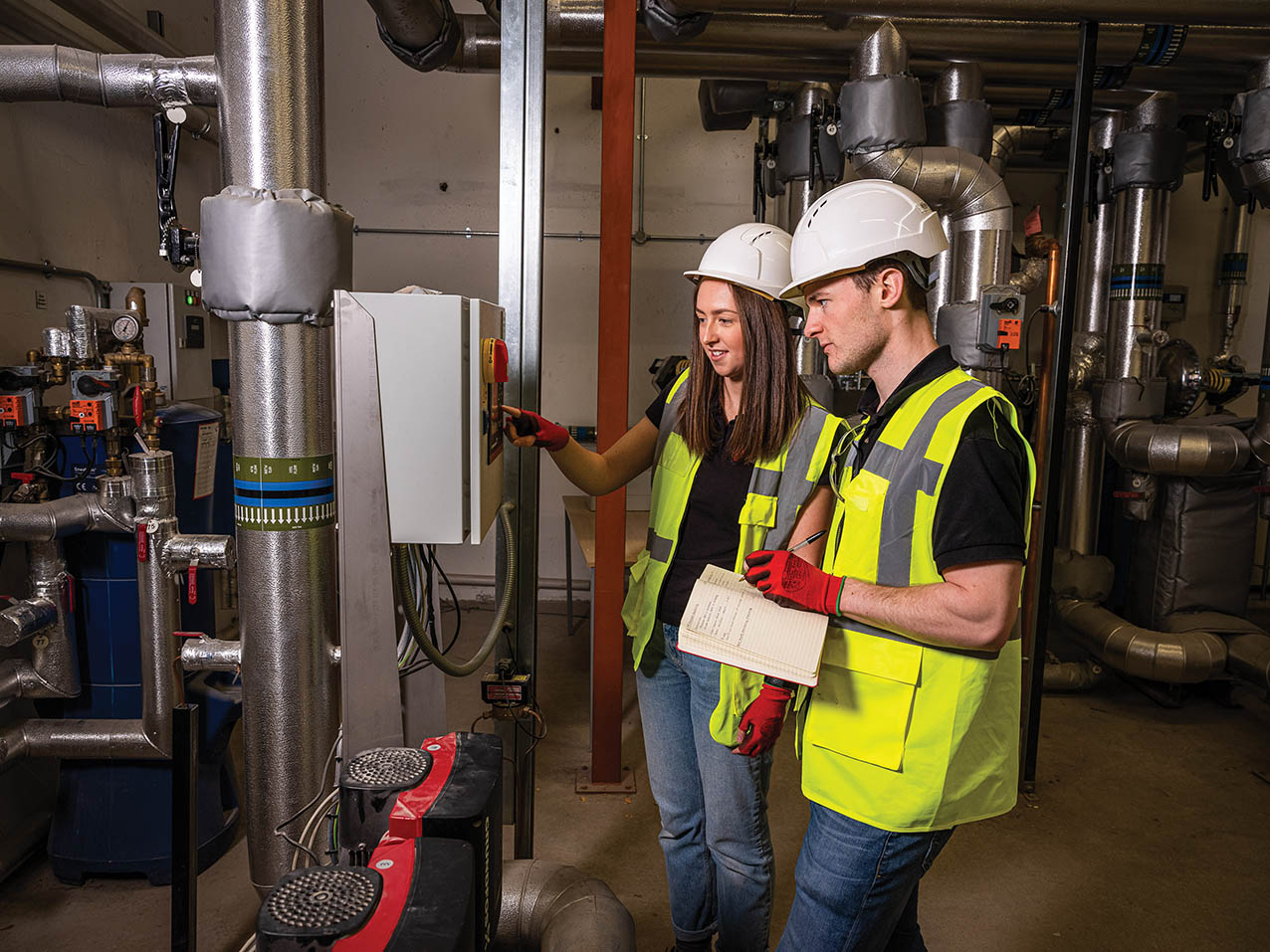 To manage the risk of legionella during non-occupancy, a suitable flushing regime or other measures should be considered. Credit: FairHeat
Building owners and operators will need to comply with the Health and Safety at Work Act, and have a legionella risk assessment in place, says Jonathan Gaunt, Society of Public Health Engineers (SoPHE) chair, and associate director at Cundall.
The Health and Safety Executive's Legionnaires' disease Part 2: The control of legionella bacteria in hot and cold water systems (HSG274 Part 2), which should be read in conjunction with the Approved Code of Practice (ACoP) L8, states that 'all parts of the system – including storage tanks, water heaters, pipework and components and associated equipment containing water – should be designed to avoid water stagnation by ensuring flow through all parts of the system'.
It also states that infrequently used equipment within a water system should be included on a flushing regime, and outlets on the hot- and cold-water systems should be used at least once a week.
'To manage the risk during non-occupancy, the building owner or manager needs to consider implementing a suitable flushing regime, or other measures such as draining the system and re-chlorinating prior to reoccupation, if dwellings are to remain vacant for extended periods,' says Gaunt.
'Flushing the system will ensure water is drawn from where it enters the building to the most remote points on each floor, so the slug of water within each main distribution pipe is pulled through the whole system, and fresh water is introduced. All branch pipes should also be regularly exercised to avoid stagnation.'

If hot-water systems are left full of water with no circulation, there is a greater risk of microbial contamination
If the shutdown period is limited to two to three months, as is anticipated with the Covid-19 crisis, Andy Green, technical director at Baxi Heating, advises leaving wet heating systems in operation at a reduced temperature of 14oC. 'This will help keep energy bills down while protecting the building fabric [from damp], and the heating system,' he says.
Green says isolating the heating system and draining it down to save energy costs is a false economy. 'It could introduce air into the system, leading to corrosion within the pipework, not to mention the cost of flushing and re-dosing with suitable inhibitors prior to reinstatement.'
If systems had to be drained, Green says the water would need to be sampled for microbiological growth, and may require chlorination to remove legionella when the system is brought back into operation. The outlets and pipes would need to be flushed through and operational checks carried out (see panel 'Maintenance and reactivation').
'This process is longer and more costly to bring the building back up to full operation, so is inadvisable if the period of shutdown is limited to a few months,' says Green.
If hot-water systems are left full of water with no circulation, there is a greater risk of microbial contamination, says Green. 'This can result in deposits clogging the system and causing corrosion, which will reduce efficiency and could, ultimately, require a system replacement.'
Construction sites
Freddie Valletta, lead engineer at heat network consultant FairHeat, has been issuing advice for developers shutting down construction sites with heat networks.
During a shutdown, a circulation plan for low-temperature hot water, boosted cold water and chilled water systems for the whole site – including welfare facilities – is paramount to preserve water quality, says Valletta.
For heat networks, FairHeat recommends inducing circulation for a minimum of one hour per day, as per BSRIA BG50 Water treatment for closed heating and cooling systems.
At the same time, water-quality samples should be taken every two weeks in various locations around the network and sent for analysis, as per BSRIA BG29 Pre-commission cleaning of pipework systems, so any deterioration in water quality can be picked up as soon as it occurs. 
If this is not feasible, onsite test kits can be used, and validation samples taken at the end of the shutdown, to assess system condition, says Valletta. 'The onsite kits won't be as accurate as a laboratory assessment – they might give a range, rather than an exact number – but any indication of a change in water quality is important during a shutdown, when there are fewer people and less use on site,' he says.
Heat interface unit keep-warm modes and thermostat heating profiles enabled for one hour a day should ensure sufficient circulation throughout the network and tertiary heating systems, says Valletta.
Maintenance and reactiviation
Baxi Heating recommends implementing a weekly maintenance programme to ensure heating systems work as they should when buildings are reactivated:
■ Carry out a visual inspection of plant once a week
■ Allow the domestic hot water to reach pasteurisation temperature (60oC) for one hour once a week to prevent bacteria forming
■ Keep moving parts, such as pumps, operating for 10 minutes once a week to help prevent seizing. Most control systems will build this into their strategy
■ 24 hours before reactivating the building, bring the hot-water system back up to 60°C; open all the outlets until they reach at least 55°C to ensure all stagnant water is removed; carry out microbiological sampling to ensure there is no contamination of the hot water supply; chlorinate the hot-water system to remove legionella, if needed
If this isn't feasible, the furthest rooms on each floor should have hot water enabled at least once a week to ensure network water is circulated to the outermost points. 'The longer the period between circulations, the longer the hot water draws should last for, to ensure suitable circulation is achieved,' he says.
If the electricity supply to the building hasn't been established on a new site, systems may have to be drained, so as much water as possible is removed. When the site commences, the system should undergo filling, pressure testing, cleaning, flushing and, if required, chlorination, as biofilms can develop on wetted pipework exposed to oxygen.
Legionella risk should also be considered in the potable water system, he says, as legionella can develop in stagnant systems. Heat gain from the surroundings can elevate the water temperature and provide a more suitable environment for legionella growth.
To alleviate this, hot and cold taps should, ideally, be run at least once a week to induce flow in the potable water system. 'This can be done in tandem with running the hot water to induce network circulation. If this is not possible, then a legionella risk assessment will need to be carried out post-shutdown, with regards to opening taps to protect those working on site,' he says.
Controls
To help prevent unnecessary energy use, and to reduce overheads during a shutdown or partial closure, it's important to identify areas of non-critical operation and adjust building controls.
Jo Harris, lead author of CIBSE Guide M, advises applying a risk-based approach to maintenance tasks. For example, in unoccupied buildings emergency lighting routines can be risk-assessed, and the three-monthly checks can be postponed and rechecked when reoccupied.
'It's important to protect your maintenance staff too, so the least amount of time they can be in work, the better,' she says.
To protect building fabric while reducing energy, Harris advises maintaining air movement inside buildings, but with reduced air-flowrates from air handling units (AHUs).
'Set them to a building fabric protection setting – not a comfort temperature for occupants – so they are not heating and cooling,' she says. 'It's about keeping buildings ventilated, but not making the chillers or boilers run unnecessarily, because you don't need to comfort cool.'
When occupant numbers are reduced, fewer contaminants would be circulating in the space, so fan coil maintenance in offices could be carried out and then suspended until occupants return, adds Harris. 
Key guidance:
CIBSE Guide M Maintenance Engineering and Management – chapters on maintenance strategies and operational risk management procedures
BESA SFG20 Planned maintenance – maintaining statutory/insurance requirements and building security
BESA SFG20 Core Plus – identifying the tasks required to maintain statutory compliance; the SFG20 Service Model identifies critical and routine tasks
BESA SFG30 Mothballing and reactivation – a step-by-step process for maintaining critical services during
low-occupancy periods, including passive fire protection systems; refrigerant gases; electrical and gas service safety checks; ventilation hygiene; systems and lifts
Health & Safety Executive Legionnaires' disease Part 2: The control of legionella bacteria in hot and cold water systems (HSG274 Part 2)
Water Supply (Water Fittings) Regulations
BSRIA BG50 Water treatment for closed heating and cooling systems
BSRIA BG29 Pre-commission cleaning of pipework systems
CIBSE Knowledge Series KS21 – guidance on competency and competency management.