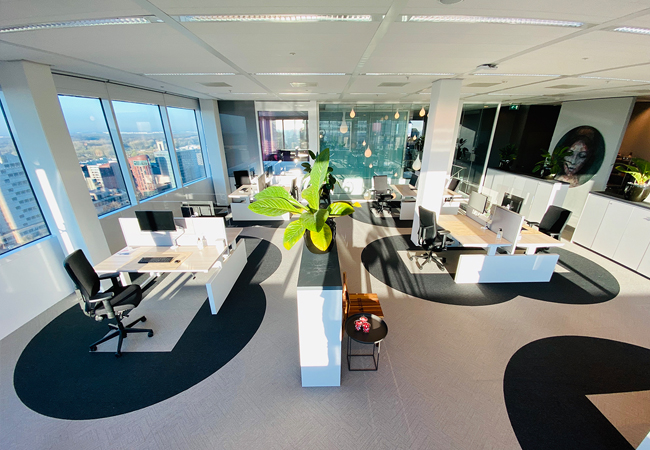 The government's plans for a return to work amid the coronavirus pandemic has put buildings' reoccupation strategies under intense scrutiny. Workers want reassurance that their offices, factories and schools are safe to go back to. Their fears are reflected in a survey of homeworkers, who were asked about the possibility of returning to the office; 30% of respondents were concerned about office layouts, while 28% feared travelling in congested elevators.1
The onus for ensuring buildings are safe to reoccupy falls on the building and facility managers (FMs) responsible for maintaining and operating them. They will have to ensure that systems meet statutory requirements, and that activities to prepare a building for reoccupation are risk assessed and done using a safe method of working, following guidance such as CIBSE Guide M and BESA SFG20/30.
CIBSE's new Emerging from Lockdown2 guidance details the building systems covered by statutory requirements. It also has new guidance on lifts (see panel, 'Recommissioning lifts and escalators') and ventilation.
Recommissioning lifts and escalators
Many lifts and escalators will have been switched off for lockdown, so some precautionary steps should be taken before returning them to regular service, according to CIBSE's new guide Covid-19 recommissioning of lifts and escalators, released on 12 May.
Lifts with a rated load of 20 people or fewer will only be able to carry one person and observe the 2m social-distancing rule, so the guidance suggests staggered working hours to reduce peak demand on lifts. It also advises cleaning surfaces – including push buttons – frequently, bearing in mind that some cleaning agents may cause damage to buttons and/or cause them to stick.
You should ensure the LOLER certificate is up to date. LOLER applies to workplaces, and requires passenger-carrying lifts to be thoroughly examined every six months.
If the lift has been out of service and decommissioned properly, the lift contractor should reinstate it. A routine maintenance visit will also be useful to get the lift back into service, the guidance says.
Escalators may need their drive and steps chains lubricating – and make sure no foreign bodies that may cause a comb-plate trip are on the step band when restarted.
Guidance, from CIBSE and others, on creating Covid-secure workplaces includes reducing the risk of airborne particles by boosting ventilation, turning off recirculation, and ensuring negative pressure in toilets.
'The facilities managers will lead the reoccupation of buildings, and businesses will look to ensure they have done everything possible to make them safe,' says James Campbell, partner at building services consultant Troup Bywaters + Anders (TB+A), which operates as a technical consultant to property services companies.
He adds that it is important to first understand how buildings are operating: 'It's easy to assume a building was performing well before the outbreak, but issues that weren't critical before Covid-19 may now be. We need to rectify these.'
Campbell estimates that around 75% of systems on projects on which TB+A is working are not performing as designed and, in some cases, he recommends that HVAC be recommissioned to identify issues. 'We now have to ensure the building is fully operational and performing as it was designed, or better, otherwise people's health is at risk,' he says. (See panel, 'Continuous commissioning'.)
Austin Wikner, head of Building Services London at WSP, says that Covid-19 means maintenance will become more regular. 'Irrespective of good practice, the volume of HVAC maintenance will increase, and filters will have to be cleaned regularly.'
Generally in the UK, new buildings are well designed in terms of ventilation and being able to stop recirculation of air, says Campbell, as systems can be adjusted to be supplied with 100% fresh air. Where systems need recirculation, then filtration and air-treatment methods will need to be considered. 'It's important to understand where there might be spare capacity,' he adds. 'For example, we're operating on a building that's been designed for a density of one person per 10m2 of floorspace, but it can achieve enough ventilation for one per 7m2, which means we can increase air changes by using the spare capacity within the system if required.'   
WSP's Wikner says higher ventilation rates may mean noisier fans as they run at higher speeds. 'Quite often, fans are sized up so they can run at a low rate quietly. We may have to accept that, with higher ventilation, it will be noisier,' he says. The impact of lower occupancy will also have to be considered. 'There may be lower heating and cooling demand, and that may affect the performance of plant,' Campbell says. The recommended increase in ventilation, and running plant 24/7, will also significantly affect the drive towards zero carbon, he adds.
If offices have zoning set up properly, HVAC could be adjusted for smaller heating and cooling loads, says Cundall associate Kavita Kumari – although social distancing must be maintained. 'Just because you have a quarter of the staff doesn't mean squeezing them into one corner of the office,' she says.
Continuous commissioning
A continuous commissioning programme of a building's engineering services can help identify system performance and operational issues that may not be apparent normally, says TB+A's James Campbell. These are some of the typical issues identified in recommissioning:
General ventilation systems
Incorrect fan-speed settings, system balancing and faulty or incorrectly set dampers are some of the issues found when recommissioning.
This will result in reduced air-volume flowrates provided to spaces than originally designed, so they may not be providing the correct level of fresh air and air changes. Impaired ventilation rates can cause stagnation of air within spaces, increased CO2 levels and poor indoor air quality.
Toilet ventilation systems
Toilet ventilation is often found to be unbalanced, which may lead to an area not achieving negative pressure.
Heating and cooling systems
In an attempt to satisfy all occupants all the time, it is common to find that local adjustments have been made at terminal units, such as fan coils. This may be adjustment of fan speeds or even heating and cooling commissioning sets and isolation valves. 
It is not uncommon to find FCUs isolated completely because of occupant complaints. This can cause reduced fresh air supply to the occupied space and air stagnation in concentrated areas that is undesirable.
BMS
Recommissioning of the BMS can be a significant exercise, but simple checks and periodic calibration of field devices – such as sensors and actuators – is critical to ensure correct operation of systems as a whole.
A faulty temperature sensor within an AHU, for example, may result in overheating or cooling, and an incorrect ratio of fresh air to recirculated air, resulting in poor internal environmental conditions.
Smart systems
According to Wikner, smart technology has a role in managing coronavirus risk by ensuring that buildings can be touch free for occupants. 'For not a huge amount of money, motors on doors, sensors, touch-free taps and toilets can be installed everywhere,' he says.
Covid-19 will accelerate the use of real-time data to monitor equipment, adds Campbell: 'Engineers have to be able to analyse data to make quick decisions about HVAC operation. Industry skill sets will have to change.' 
While smart technology can quickly identify issues in modern buildings, Campbell says, older buildings may miss out unless they have the operational engineering skills or the technology retrofitted, which can be costly. He expects strategies will evolve constantly as lessons are learned, and he sees building managers having key roles in making properties Covid secure.
'For a long time, FMs have not been given deserved representation in firms. Now is the time for us to stand out and support our businesses reoccupation to safe buildings.' 
HOW THE UNIVERSITY OF LEEDS ESTATE HAS STAYED SECURE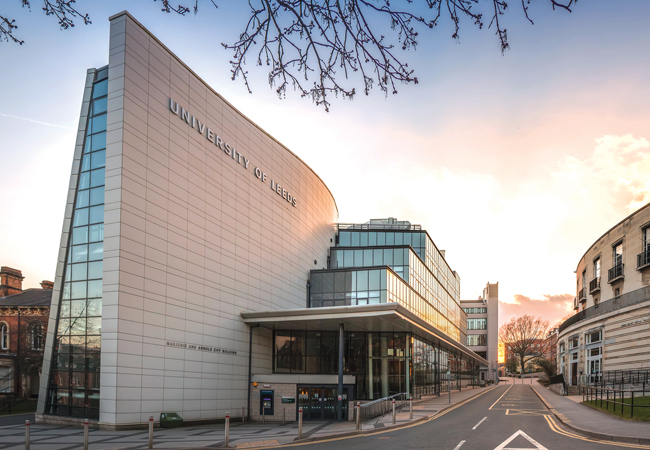 The University of Leeds is planning a gradual reoccupation of its buildings
As the University of Leeds gears up for the start of the next academic year, it is planning a gradual re occupation of its buildings on a prioritised basis. Matthew Tidmarsh MCIBSE, deputy director of estates (operations) says the university has a diverse range of spaces, including offices, research and teaching laboratories, workshops, small seminar rooms, large lecture theatres and libraries and cafes, and the challenges in each are very different.
After drawing up a list of buildings that need to be operational first – for admissions planning or critical research, for example – the team will focus on the technical compliance of each building, to ensure all services and statutory provision are in a fit state for safe operation.
They will then look at: social-distance planning; safe access and egress; transit routes and movement within buildings; and access to, and use of, facilities such as kitchens and toilets. Finally, specific risk assessment of activities within each building will be undertaken to guide staff and, eventually, students on safe use of facilities.
During lockdown, Tidmarsh 's team identified the buildings that had to remain operational, including support for the adjacent acute hospital, which is involved in treating Covid-19 patients. 'For the small group of staff on campus, we had to quickly introduce new methods of working that included social distancing and PPE,' he says.
They then looked at buildings that have intermittent access – for example, where critical research equipment is serviced – and introduced a reduced level of compliance support to include life safety systems and water-hygiene maintenance. 'We carried out a flushing regime that simulates as close to normal occupation to limit the potential for legionella growth,' says Tidmarsh.
In mothballed buildings, water systems have been dosed and left, and will be cleaned and flushed before use. 'We will have to carry out testing to make sure our water services remain safe to use,' he says.
Tidmarsh adds they will also need to allow time to enforce social-distancing measures, erect signage, manage access to areas and potentially modify workspaces. New ways of working will become the norm. 'We don't envisage large study groups immediately, so online learning will become an important part of our offer for at least the first term of the next academic year – and, possibly, beyond,' he says.
The crisis has created opportunities to understand the practicalities and possibilities of homeworking for staff. 'If we are able to invest in facilities again, we will have a different view on how space might be used,' says Tidmarsh, who adds that ventilation is a big challenge.
'We have buildings dating from the early 20th century that have mechanical displacement ventilation built into the structure, and it's very difficult to change the way they operate,' he says.
'Based on guidance, we are looking to increase fresh air rates to spaces as much as we can, reduce the amount of recirculation to the lowest possible level, and try to avoid sharing air between adjacent spaces, to reduce potential transmission,' he adds.
References:
1 Your day in the office is unlikely to be the same ever again, D2E Vertical Transportation consultants, May 2020
2 Emerging from lockdown guides, CIBSE, May 2020