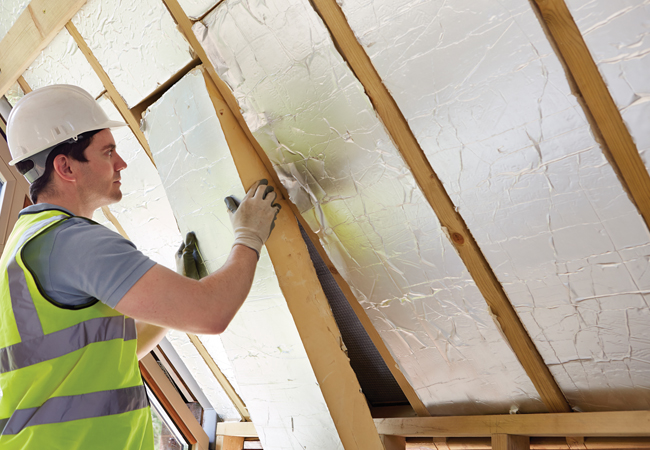 Credit: iStock – Highwaystarz-Photography
The government's proposed changes to Part L of the Building Regulations will not lead to the cut in carbon emissions required for the UK to meet net-zero energy targets, according to a leading group of design professionals.
The London Energy Transformation Initiative (Leti) said that it was unable to support a number of proposed changes in the regulation governing energy use.
The government has published the consultation for Part L (housing) and the Future Homes Standard, which is due to ban gas boilers in new homes from 2025.
Leti said that the proposal to remove the fabric energy efficiency standard (Fees) would mean that housebuilders could meet improved performance targets through system upgrades alone.
'If designers changed to a heat pump, you could get the higher level of savings with an inferior fabric,' said Clara Bagenal George, founder of Leti. George said new proposed minimum standards for fabric performance did not go far enough to compensate for the removal of Fees.
BuroHappold Engineering sustainability and physics associate Jon Gregg said: 'Ultimately, you could circumnavigate the fabric approach by using renewables. [Part L] needs fabric improvement, low carbon heating and renewables.'
Leti has criticised the proposal to use primary energy as the principal performance metric, as it masks the energy performance of the building by including energy source carbon factors. It advocates using the Passivhaus metric kWh.m-2 per year. George said: 'We want an absolute figure, so you can compare buildings year to year.'
George said that the metric could be used as an optional route to compliance, so people had time to develop the tools ahead of 2025, when the government's Future Homes Standard comes into force.
Leti believes that the government needs to mandate for zero carbon buildings by 2030 to meet its 2050 net-zero carbon targets. George said: 'If we are aiming for net-zero buildings by 2030, we have five years to learn how to do it. Otherwise, it will be too late.'
The removal of the power of local authorities to set carbon reduction targets beyond Building Regulations has also been questioned by CIBSE and Leti. George said: 'This is completely unnecessary and will send London and many cities backwards.'
Future Homes Standard targets 31% carbon cut
The Ministry of Housing, Communities and Local Government is inviting views on proposed options to increase the energy efficiency requirements for new homes.
The Future Homes Standard: changes to Part L and Part F of the Building Regulations for new dwellings is the first stage of a two-part consultation.
It covers the wider impacts of the regulations and the guidance contained in their Approved Documents, including standards of airtightness and efforts to improve 'as-built performance' of existing homes.
Two potential targets are offered in the consultation, which closes on 10 January. The first is a 20% reduction in carbon emissions compared with the current standard for an average home.
According to the government, this could be delivered through higher fabric standards – using triple glazing and minimising heat loss from walls, ceilings and roofs.
The second target is a 31% reduction through greater use of carbon-saving technology, such as heat pumps and photovoltaic panels. It would also impose higher fabric standards, but not as high as in the first option.
The government says the second target 'would deliver more carbon savings and result in lower bills for the householder'. It would also help to drive the uptake of heat pump technology and grow the number of skilled installers. However, it acknowledges it would involve higher upfront build costs.