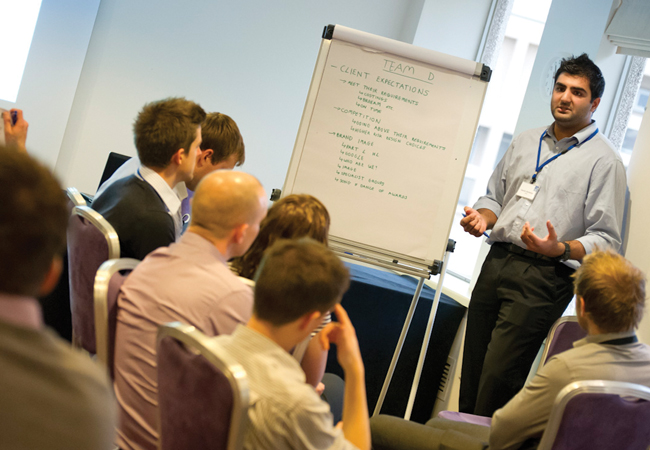 The UK government plans to create three million apprenticeships by summer 2020, a 35% increase on the previous five years. From 2017, larger employers will pay a contribution towards funding these apprenticeships, and this levy – along with an emerging range of employer-designed 'Trailblazer' apprenticeships – heralds a new era for this method of training.
If you are thinking of a career in engineering, why not consider an apprenticeship, rather than going straight to university – not least because you could save thousands in degree-course fees? If you are an employer, apprentices are part of the solution to the skills shortage. Here, we look at the benefits for employee and employer, including the key facts about apprenticeships.
What employees need to know
Apprentices earn from day one, often making around £200 per week. In building services engineering, an apprentice's week will typically involve four days at work and one at college, plus study in your spare time.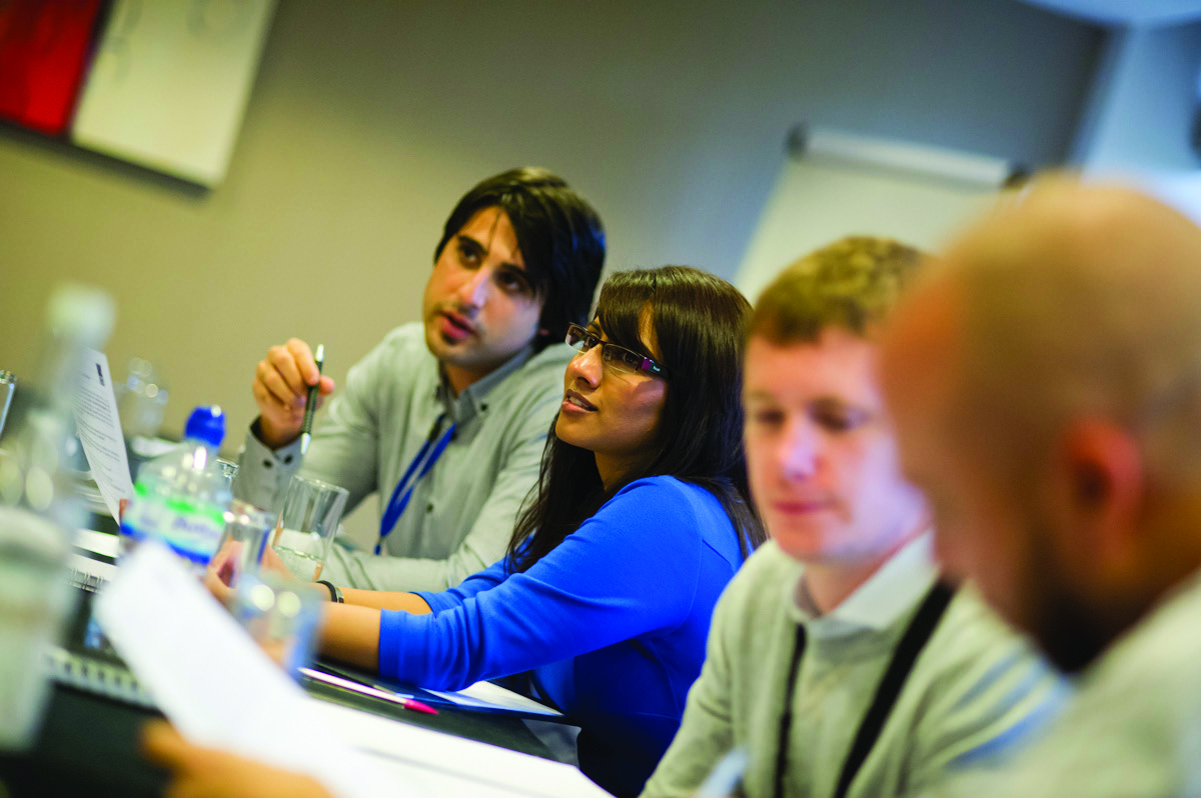 Apprenticeships lead to recognised qualifications, such as a National Vocational Qualification (NVQ), a technical certificate and – if you follow an 'advanced apprenticeship' (see table) – a BTEC, diploma or foundation degree.
If you work in building services engineering and complete an advanced apprenticeship, you will be qualified to join CIBSE as a 'licentiate' member and to put the letters EngTech LCIBSE after your name.
You could start as an apprentice and progress to degree or even Master's level, with your employer paying all the tuition fees.
Apprentices can progress faster than those who enter the industry as graduates to being a chartered building services engineer – that is, a chartered member of CIBSE, a step up from licentiate member.
Angela Ringguth, CIBSE's professional development consultant, says: 'It's possible – if you start as an apprentice at the age of 18 and achieve your qualifications by part-time study, alongside practical work in the industry – that you could find yourself ahead of someone who opted for full-time study and only starts work in the sector in their 20s.'
Those who attain a 'higher apprenticeship' (see table) earn more, on average, over their lifetime than those with undergraduate degrees from non-Russell Group universities. Research from Boston Consulting found that lifetime earnings for higher apprentices are around £1.5m, compared with £1.4m for those with a non-Russell Group degree.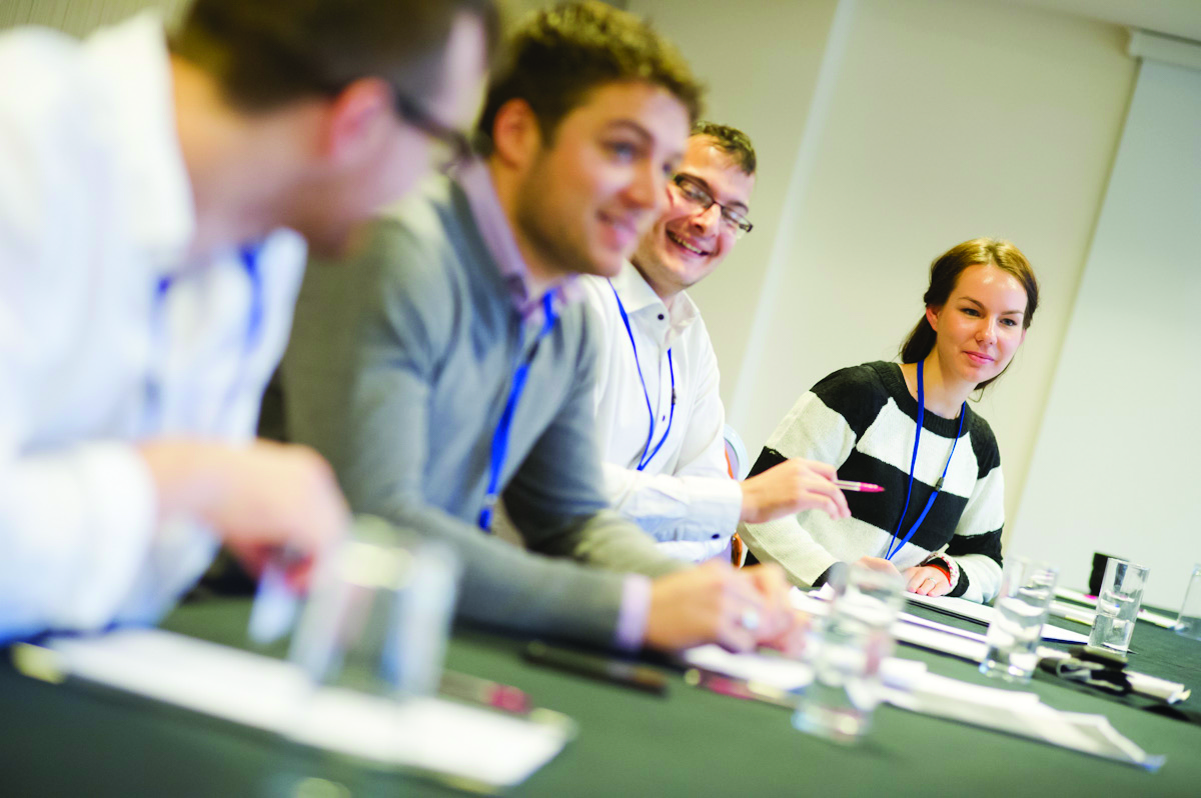 Apprenticeships offer the chance for young people to earn and learn
What employers need to know
The apprenticeship levy will be introduced in April 2017, at the rate of 0.5% of an employer's pay bill. It will only apply to employers whose pay bill is more than £3m.
As all large employers must pay the levy, regardless of whether they participate in the scheme, it makes sense for them to benefit from the levy by taking on apprentices.
'Trailblazer' apprenticeships are schemes being developed by groups of employers, working with trade bodies. They are designed to attain professional recognition, so are well aligned to the precise needs of specific areas of industry, as well as the requirements for trade-body membership.
It pays to offer Trailblazer apprenticeships. 'Employers will get government funding and support for the people they take on and develop,' says Ringguth. 'So it's in employers' interests to engage with the scheme – especially as we are seeing such a demand for new skills in our sector. There is also a lot of new work, both around and in prospect, with the government's ambitious building targets.'
If you are concerned about investing in an apprentice who might not stay on after qualifying, some firms use an employment contract that requires the apprentice to pay back part or all of their training costs, should they leave before a certain period.
The apprentice's view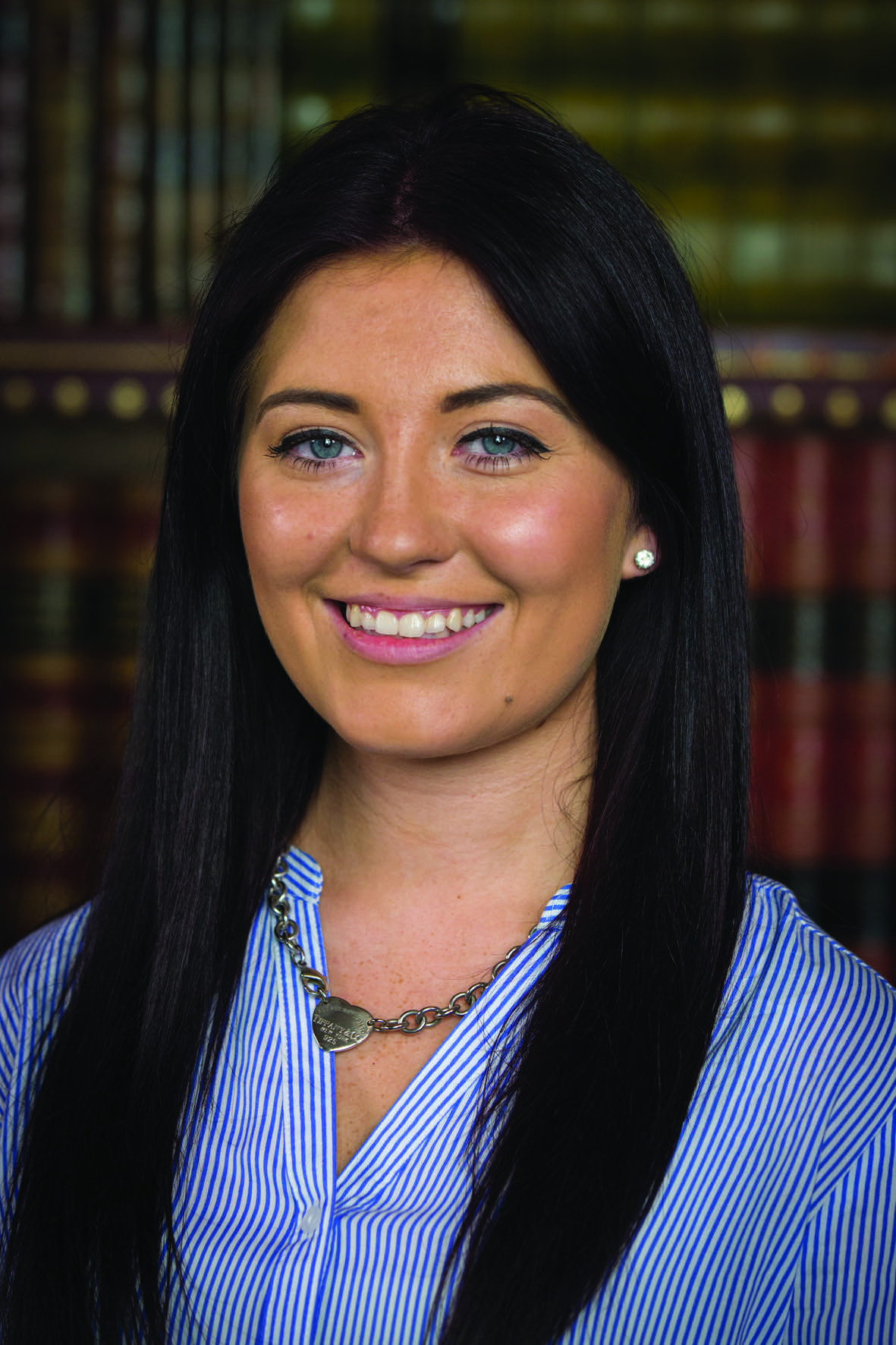 Caitlin Stuart (left) won the 2015 Apprentice of the Year award, presented by Women in Science, Technology and Engineering, for her outstanding contribution to her organisation.
Stuart, a building services design technician, was taken on as an apprentice by Troup Bywaters + Anders (TB+A). She completed a BTEC level 3 in building services at South Thames College and has recently started a degree course, paid for by TB+A.
'When I was at school, university was the last thing I wanted to do,' she says. 'I chose an apprenticeship because I wanted to start earning; I didn't want to spend all my time just studying, but rather combine learning with work. There was also no way I could afford to pay for a degree.
'I chose a building services BTEC because I was really into engineering at school, and it offered the brilliant combination of engineering and the creative side, which is design. Now I've completed it, TB+A has told me I could progress my career a lot faster if I get a degree, so I've started a four-year course, part-time.
'I do Mondays at university, from 9am to 7pm, and then work for the rest of the week. It is a busy week, but you learn faster. Plus, I am earning money and don't have to pay tuition fees. I feel lucky compared with other students, who have no money, no work experience and no guarantee of a job at the end of their course.


The trainees we have taken on have settled quickly, and senior staff have been impressed with the contribution they have made. The only question is why we didn't do this years ago
– Hoare Lea

'I am currently doing the electrical design for a building at Canary Wharf. At TB+A, you feel really supported; they offer you the chance to get involved with interesting pieces of work. You go to client meetings, meet the architects, and then you've got the responsibility of designing your own bit of the project.
'I would recommend an apprenticeship. I've got two qualifications already [NVQ and BTEC], you have a great time at work, and it feels like there is no limit to where it could take you.
'Winning Apprentice of the Year feels amazing; it's nice to know that putting in so much hard work and dedication pays off!'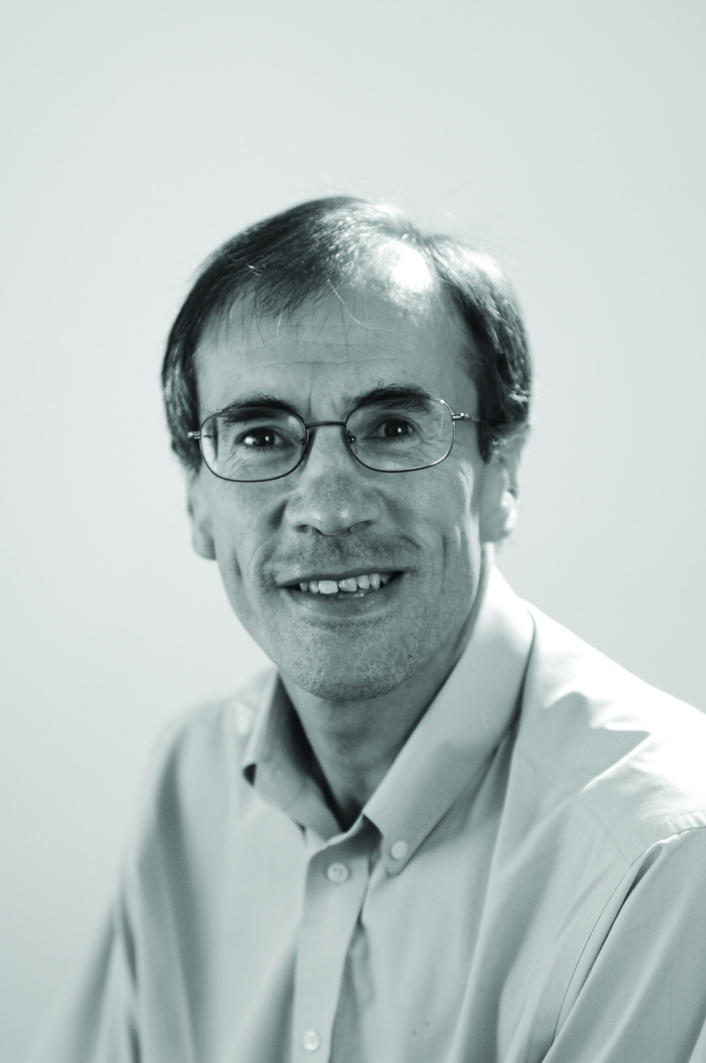 The employer's view
Hoare Lee launched an apprenticeship scheme in 2012. Paul Tymkow (right), the firm's director of learning and knowledge, says: 'We felt we needed more breadth in our intake – there are a lot of different roles to fill and you need a mix of skills to fulfil them all in the most effective way.
'We also want to catch people earlier, because – by the graduate stage – there is a lot of competition for candidates.
'The trainees we have taken on have settled quickly, and senior staff have been impressed with the contribution they have made. The only question is why we didn't do this years ago.'
Balfour Beatty recruits 150 apprentices a year and leads an employers' group designing Trailblazer apprenticeships. 'Young, innovative workers are the future of the industry, so training, apprenticeships and upskilling are vital to our economy,' says a spokesman for the company.
For more information visit:
The National Apprenticeship Service is a 'one-stop shop' for information about apprenticeships and vacancies in England. It also contains links to websites for schemes in Scotland, Wales and Northern Ireland
CIBSE: Search 'CIBSE careers fact sheets' and click on 'Apprenticeships'