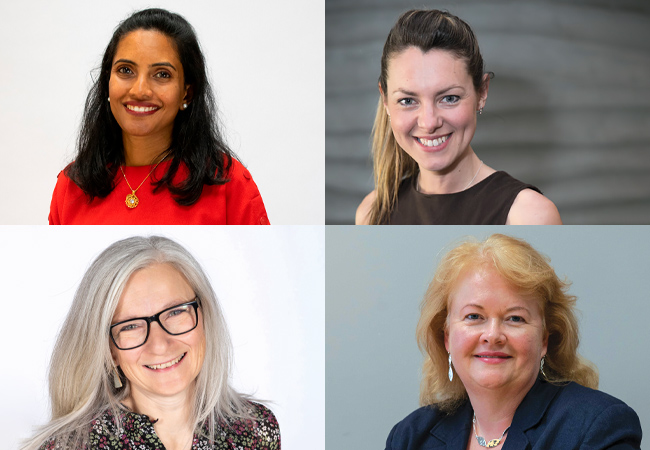 Clockwise from top left: Gita Maruthayanar, Mary-Ann Clarke, Ruth Carter and Laura Mansel-Thomas
Outside building services, CIBSE CEO Ruth Carter has never before been lauded for being a female leader. 'I'm almost dismissive of it because it's something I'm not used to hearing,' she says.
It's not surprising that Carter's arrival last year was deemed worthy of attention. The UK has the lowest proportion of female engineers in Europe, making up only 14% of entrants to engineering and technology first-degree courses and 3.4% of engineering apprentices. Within CIBSE, the figure is 11%.
International Women's Day on 8 March is an opportunity to raise the profile of female engineers and galvanise the industry into making the role more appealing to women.
Carter wants CIBSE to help by 'supporting, nurturing and creating role models' and the Institution is keen for women to take up more positions. At the last Board and Council nominations, it insisted no more than 60% of the reviewed candidates could be of one gender. Although CIBSE didn't hit the target initially, it approached individuals who then put forward their names. 'It's about walking the talk, proactively encouraging people to come forward,' says Carter.
Attracting women to CIBSE is one of the key aims of Kevin Kelly's presidency, and he believes seeing inspirational women in engineering helps girls realise there are opportunities in building services. It is a strategy he followed at Technological University Dublin, where he raised the recruitment of women from 10% to 15% by sending female engineers into schools. 'CIBSE and its members have a role here with outreach to young people and we look to our women members, in particular, to help us with this,' Kelly says.
Leading the charge
The profession and Institution are fortunate to have women in prominent positions who are willing to act as role models. 'Now I am in a position to do so, I believe it is important to put my head above the parapet,' says Laura Mansel-Thomas FCIBSE, senior partner at Ingleton Wood. 'I know I am a rarity, leading, with the partnership team, a 220-person multidisciplinary consultancy,' she says.
As well as being a CIBSE Board member, Mansel-Thomas is a commissioner on the Essex Climate Action Commission, and a Colchester Ambassador. 'It is so important to be seen as an example,' she adds.
As chair of CIBSE Home Counties North West Region, Atelier 10 associate director Gita Maruthayanar MCIBSE hopes to encourage more women to participate in her Region by overseeing a committee that has an even split of men and women. She says women offer a different perspective in meetings: 'They can be more empathetic and are good listeners.'
Maruthayanar adds that she has had to work with 'quite old school' men in her career, who haven't been used to women. Her advice is to be understanding and always talk. 'It can take time, but people do change,' she says.
Despite being mistaken for the architect at site meetings, Mansel-Thomas says she has had a largely positive experience as a woman in engineering and construction.
'Much of this is due to working on large projects with big contractors, who were ahead of the curve in terms of diversity and inclusion,' she says. However, a female architect once told her she was taken more seriously once her hair went grey. 'As a woman on site, you are often thought to be younger and more inexperienced than you actually are,' she says.
Attracting female engineers
Mary-Ann Clarke FCIBSE, chair of the CIBSE HVAC Group and regional director at Aecom, believes awareness of climate change is having a huge impact on girls' career choices. 'As building services engineers, it's in our power to make a big difference to the environment and that's appealing. We are seeing more women than men applying for graduate jobs,' she says, adding that holistic degrees seem to attract more women. 'Traditional mechanical engineering degrees are still seen as male-dominated, whereas architectural engineering is more geared towards the environment, which appeals to a wider range.'
Mansel-Thomas says trades-based and degree apprenticeships are a great way of bringing more women into construction. 'They can attract school leavers looking for opportunities, but also women working on the edge of construction, in administrative roles, with all the skills and experience to become, for example, project managers,' she says. The Stemazing scheme could help, too, as it empowers women in construction to deliver Stem sessions to primary-aged children.
To encourage women back to work after maternity and career breaks, firms must be more supportive, says Maruthayanar: 'Women can be nervous about leaving their children at home, and the job may evolve while they are away. There should be help to bring employees up to speed. Women should not feel ostracised.'
A broader appeal
The drive to increase female representation is bearing fruit, and now nearly a quarter of CIBSE volunteers – and 40% of Board officers and co-options – are women. Of the 92 full-time students who have joined CIBSE since 1 January 2022, 23% are women.
Carter is proud of the way in which the Institution is broadening its appeal, but says more can be done. 'All we're asking is that organisations ignore gender, and take people on merit,' she says.
Some progress, but still a lot to do
By CIBSE President, Kevin Kelly
Diversity and inclusion is the key theme of my presidency, so I am delighted to be asked to reflect on International Women's Day. CIBSE, as a professional engineering institution, reflects engineering generally, which is heavily dominated by white men in the UK and many other western societies.
Getting more women into our membership is a priority for us and we are addressing this by attracting them to the industry in the first place. CIBSE and its members have a role here, with outreach to young people, and we look to our female members, in particular, to help us with this. Research shows Stem events in schools work in attracting girls to consider career options that they might not have thought about.
Later down the line, supporting career returners (who are disproportionately women) can also help – and that's incumbent on companies and individuals involved in recruiting. We particularly ask firms to consider this, because having a more gender-balanced company, profession and Institution is crucial.
Attracting more women will also help with the skills shortage – plus, there's the role of women as part of the wider diversity agenda.
All the research shows that diversity makes good business sense; more diverse and inclusive organisations make better decisions and have more financial success.  Obviously, then, it is important that CIBSE has greater diversity in its networks and in its governance.
We really are making strides here. The growing proportion of women in CIBSE will hopefully encourage more to take inspiration and make their way up the ranks, as our top fight of women engineers are so visible. Additionally, our new nomination process is more transparent, and we received a lot of female nominations this year. So, overall some progress – but still a lot to do.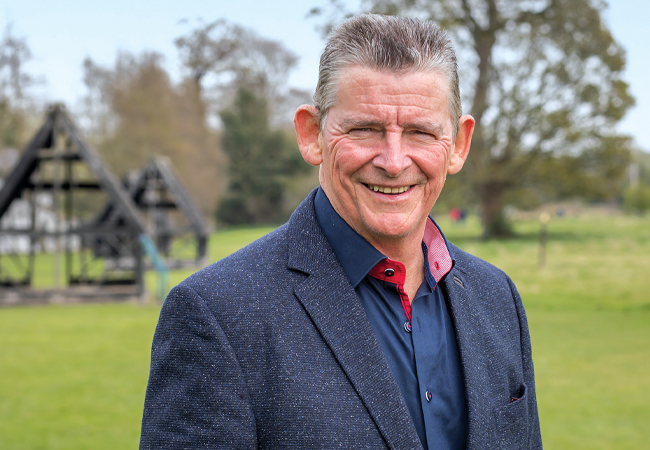 Kevin Kelly