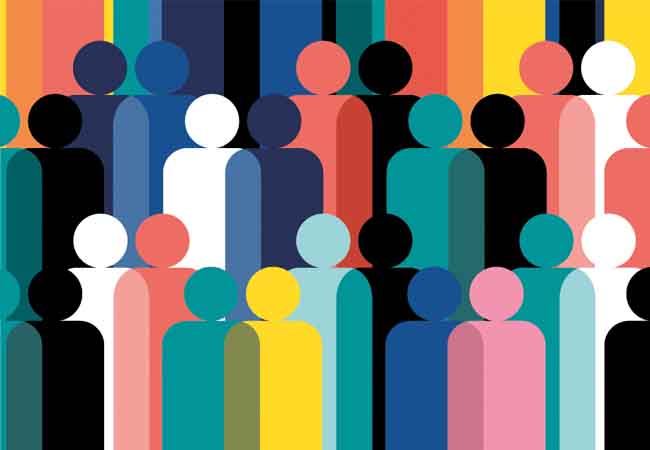 CIBSE has launched a new inclusivity committee that will increase diversity within the building services engineering sector. 
Chaired by immediate past presidents, the committee replaces the diversity and inclusion (D&I) panel. 
CIBSE says the formation of the committee is the beginning of a 'new chapter'. It is part of a push for improved diversity and greater inclusion within the Institution, and it aims to create greater awareness of the issue in the building services industry generally.
The goal is to provide greater opportunities for those from minority groups to become Board members and award nominees.
Four sub-panels will inform the committee: Women in Building Services Engineering (WiBSE) and three new panels representing LGBTQI+, neurodiverse and ethnic minority communities within CIBSE. The panels will not be limited to four; the goal is to eventually represent and support all under-represented communities. 
Feedback from the D&I and WiBSE chairs and members was a key driver in the new structure of the inclusivity committee and groups, says CIBSE.
The first chair of the committee is immediate past president Kevin Kelly FCIBSE, who said that fostering a diverse environment was key. He added that there were many benefits in acknowledging the strengths and potential of all members.
Implemented as part of the process for the nomination's procedure, the committee aims to generate solutions to problems through open conversation, highlighting issues and pinpointing the needs of members for greater equity. 
CIBSE is recruiting for the four panels and urges members with experience and/or expertise to come forward.
Inclusivity committee aims:
Create greater awareness in CIBSE about diversity and inclusion (D&I) issues

Identify and address barriers to improving D&I

Encourage greater equity in CIBSE and in the industry

Ensure that fundamental aspects of a person's identity are not barriers to progression within CIBSE and the

industry, whether it is race, colour, gender, sexuality, disability or neurodiversity

Engage with partners and support groups and employers in our industry to improve equity, diversity and inclusion

Encourage all our members to be allies, mentors and supporters of disadvantaged minorities
Committee chair Kevin Kelly FCIBSE
It is our intention as a standing committee of the Board to ensure that CIBSE follows best practice to improve diversity and inclusivity in the Institution. 
We want CIBSE to be a warm and welcoming place, with greater equity. We realise that equality of opportunity is not enough; there must be equity.
Equity is about giving equal opportunity to those who need it. For this, positive action is needed. If you are a manager or senior engineer, think about who needs a step up to gain equality of opportunity, and try to provide it. 
CIBSE has implemented a new process for its nominations procedure to ensure equal opportunities are provided to those from minority groups to become members of the Board and council, and to be nominated for awards. They will be actively encouraged to participate.

Equity is about giving more opportunity to those who need it to ensure there truly is equality. For this, positive action is needed
This will also apply to other areas of CIBSE as we begin what will be a never-ending journey towards inclusivity. 
Felicity Hassan and Suki Sandhu, in their book A judgement-free guide to diversity and inclusion for straight white men, argue that greater inclusion is not about disadvantaging straight white men, but about them becoming allies, mentors and sponsors to members of minority groups. 
We want to talk about and understand issues, listen to what people need for greater equity, and generate solutions. It is our intention to have the difficult discussions, build bridges, and be creative in our responses. 
We will make mistakes along the way, and so will individuals who buy into this as allies and mentors and supporters – but we will listen and learn. 
David Stevens FCIBSE, LGBTQI+ panel chair
I am excited to be chairing this panel with Gina Barney, and to be joined by some fantastic members of the LGBTQI+ community and their allies. The panel truly reflects the diversity of the LGBTQI+ community. Each member brings their own lived experience and, by participating, we can illuminate those experiences for the benefit of the wider community to help eradicate what are often invisible inequalities. 
We intend to collaborate with professional engineering institutions, networks and LGBTQI+ organisations to bring best practice and ideas to CIBSE and help the Board understand issues relating to people with minority sexual orientations and gender identities.
We want CIBSE to be able to celebrate and cherish the diversity of its members. We hope that it will advise and make recommendations to the inclusivity committee, as well as being a point of contact for LGBTQI+ members and allies. 
CIBSE has global reach, and some of our members may live in parts of the world where simply being who you are is illegal. CIBSE should be a safe space for our members in those areas.
Hakeem Makanju MCIBSE, minority ethnic groups panel chair
It is an honour to be elected as the inaugural chair alongside the honorary secretary, Emeka Osaji. Our panel of around eight members is a diverse team that brings the breadth of experience needed to champion and offer solutions to issues affecting ethnic minority members. 
CIBSE recognises that it is a white, middle-aged and male-dominated Institution. Therefore, the primary aim of the panel is to work collaboratively with the diversity and inclusion committee, and others, to help to unlock CIBSE's wealth of diversity. 
We can do this by identifying and removing barriers inhibiting representation of ethnic minority members on the CIBSE Board, nominations panel, in senior membership, at careers fairs, and on role model and mentorship schemes, to mention but a few. 
On this note, and in the coming weeks and months, we want to engage and encourage CIBSE members from ethnic minority backgrounds and allies to step forward and join us on this exciting journey to create a truly diverse and inclusive CIBSE of which we can all be proud. 
Annette Ash, WiBSE chair
Women in Building Services Engineering (WiBSE) aims to inspire the next generation of engineers and create a support network to enable more women to join, stay and progress through the industry.
Among its goals are to increase and retain the number of women within the building services industry, provide advice, encouragement, support, mentoring and training for those already in the sector, address gender imbalance issues, and provide networking events for members.
Membership is free and open to anyone – men and women – within the industry. You don't have to be a CIBSE member. For more details, visit: bit.ly/CJOct22WIBSE