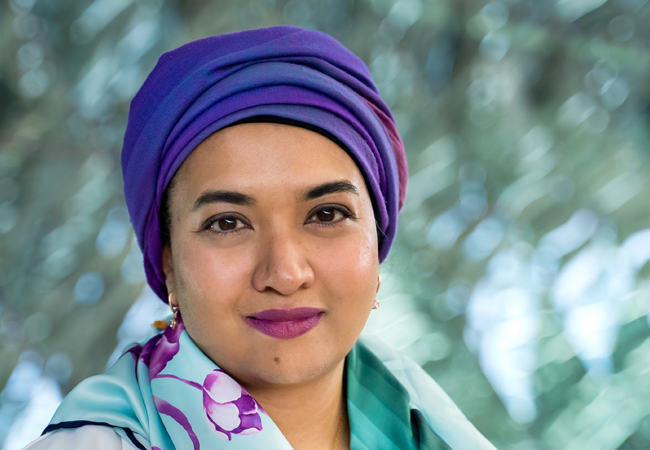 Interesting, challenging and rewarding' is how Farah Naz FCIBSE describes her four years as chair of the CIBSE UAE Region. With the UAE government committing to net zero carbon by 2050, building services engineers' skills are in high demand, and the CIBSE UAE Region is doing its utmost to provide guidance and support to help decarbonise existing stock and create resilient buildings in a climate of extremes.
'Everyone's moving towards decarbonisation and how to integrate it. There's been a huge mindset shift,' says Naz, who works as a climate strategy adviser at Aecom. 'It's now up to the engineers to implement these net zero plans – it's what we do best.'
Burgeoning demand for engineers in Dubai and Abu Dhabi may mean long working days for CIBSE members, but it also provides incredible opportunities to deliver globally significant buildings at a very fast pace.
'The region wants you to grow and learn,' says Naz, who led on sustainability and innovation at the Museum of the Future while at Buro Happold.  'You're constantly being pushed. It's about making the impossible possible in a short period of time.'
To equip engineers with the knowledge to optimise building services design, CIBSE UAE has recently published three guides. Covering Dubai, Abu Dhabi and Saudi Arabia, they take into consideration the extreme heat of the climate, and pay particular attention to air conditioning and the impact of heat rejection on urban microclimates. 'These guides have played a huge role for new engineers coming in and existing ones who are working,' says Naz. 'They have been very influential in the region.'

Everyone's moving towards decarbonisation and how to integrate it… It's now up to the engineers to implement these net zero plans
As well as upskilling existing engineers, CIBSE UAE is keen to attract new talent, and has built strong relationships with the region's universities. Its annual CIBSE Inter-University Competition for multidisciplinary design teams, for example, attracts entries from across the region. In 2022, a group of nine Heriot-Watt University Dubai architectural engineering students won with a net zero 'smart windcatcher', which was designed to use passive and active mechanical measures to cool the outdoor environment.
Naz says there is a good level of knowledge exchange between students and the CIBSE UAE Region. 'We engage with researchers and talk to young engineers. A lot of committee members mentor them,' she adds.
More bonds were formed this year when CIBSE President Kevin Mitchell and CEO Ruth Carter visited the region and signed partnerships with De Montfort University Dubai and Manipal University, which resulted in CIBSE student groups being established at both colleges.
'Having Ruth and Kevin here was amazing, and created a lot of momentum,' says Naz. 'One of the key outcomes was that a lot of the universities and colleges got to know CIBSE.'
Relationships aren't restricted to educational institutions: CIBSE has also linked up with local companies to form technical partnerships and there are regular events with industry bodies, such as RIBA and RICS. 'The region is small and diverse, so it makes sense to have communal events,' says Naz.
Recent CIBSE silver and bronze medals in the region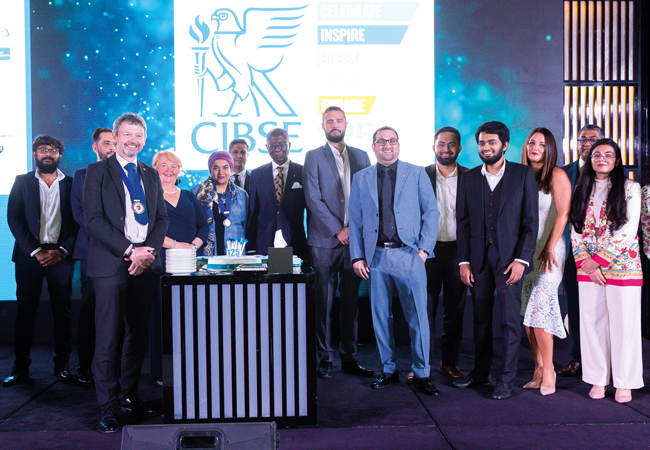 The growing strength of the CIBSE UAE Region is reflected in the recent awarding of CIBSE Bronze medals to long-serving committee members Mohd Imran Shaikh FCIBSE and Reid Donovan MCIBSE. Imran Shaikh is vice-chair of CIBSE UAE and head of mechanical, Ramboll, while Donovan is technical director, MEP Middle East, at Aecom and CIBSE UAE membership champion. In 2020/21 CIBSE UAE's technical committee chair, Isaac Coker FCIBSE, was awarded the CIBSE Silver Medal.
As well as focusing on young people, the CIBSE UAE Region is keen to promote diversity and gender equality in the region. Naz says there are a lot of women working in construction in the UAE, with the government objective to have 50% female employees a big driver. The attraction of the region to people from overseas means the working population is very diverse, ethnically. 'You can walk onto a construction site and you have people from 50 different countries,' says Naz. 'It's just amazing.'
Her period as chair is bookended by two global events – the World 2020 Expo, held in Dubai, and the 2023 United Nations Climate Change Conference, more commonly known as COP28. Many CIBSE members were closely involved in designing iconic Expo buildings, including the Museum of the Future and the Dubai 2020 EXPO Sustainability Pavilion, which Naz also worked on during the construction stage.
The scale and ambition of construction in the Middle East means engineers are almost bound to be working on regional megaprojects. This includes NEOM, the £500bn megaproject in Saudi Arabia, which includes a 120km-long continuous building and a mountain ski resort, which will host the 2029 Asian Winter Games.
The CIBSE UAE Region is now gearing up for COP28, which will take place from 30 November to 12 December on the site of the Dubai Expo. This year's student competition will align with the build-up to COP28. The theme is 'Reimagining the built environment in the UAE' and more details will be shared with universities from September.
The region's main contribution to COP28 will be the publication of a regional version of CIBSE's groundbreaking TM65 Embodied carbon in building services: A calculation methodology (2021).
'For all clients, carbon is a big part of the conversation,' says Naz. 'They all want a whole life carbon calculation – operational and embodied. It makes sense to write a TM65 for the region and we'll have a paper ready for COP28, with regional carbon factors.'
In this version of TM65, Naz says there is a focus on district cooling, 'which is huge here', and air conditioning, for which refrigerants are a large source of embodied energy, and the warming of outdoor climates with urban heat rejection.
As well as planning more guidance, CIBSE UAE wants to offer more support for CIBSE members working in Bahrain and Saudi Arabia,
which is now a sub-region of CIBSE UAE. Naz says that most of the committee members are involved in some of the ambitious projects in Saudi Arabia, which is looking to develop cultural destinations around its historic sites, including Diriyah and AlUla.
Saudi Arabia shares it's history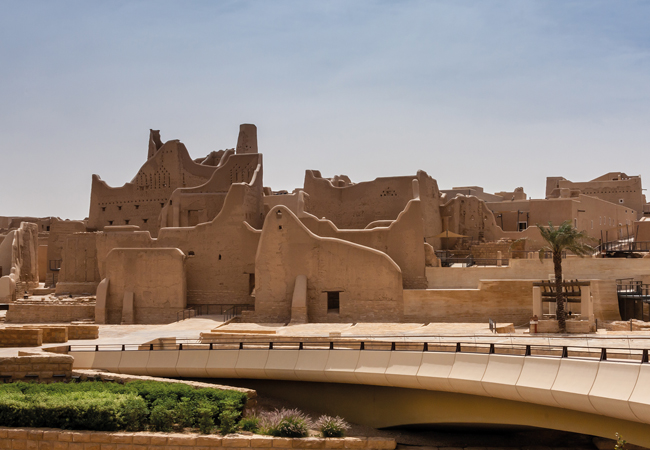 Saudi Arabia is aiming to turn two of its most important cultural centres into destinations for local visitors and tourists. Diriyah, on the outskirts of the capital Riyadh, was the original home of the Saudi royal family, and its At-Turaif district was declared a Unesco World Heritage Site in 2010. 
A new £13bn (64bn Saudi riyals [SAR]) project will develop a 7km2 mixed-use cultural destination, including museums, galleries, restaurants, hotels, offices and education buildings. It will be created in the Najdi architectural style to showcase traditional Saudi Arabian building.
The development of the ancient city of AlUla aims to bring in two million visitors annually and create 38,000 jobs. The £12bn (56bn SAR) project will have five cultural districts.
This move to support Saudi Arabia demonstrates CIBSE's ambitions in the Middle East. 'We are strong, but we want to be stronger,' says Naz. 'We want more volunteers to join us, take this journey and inspire the next generation.'