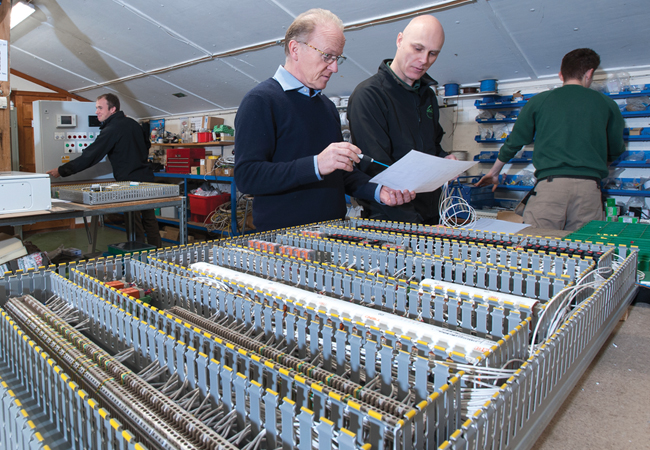 Jon Belfield discusses a panel build with an engineer
Jon Belfield has never forgotten those who gave him career opportunities when he was an apprentice engineer. Without the encouragement of staff and tutors, he would not have had the confidence to apply for a degree in engineering with business studies at Portsmouth Polytechnic, which gave him the knowledge to pursue a career in controls.
'You don't realise at the time how valuable your mentors were, giving you wisdom and helping you on your way,' says Belfield. 'You can never pay back what you owe, but you can pass on your knowledge to the next generation of young engineers – you can pay forward.'
Supporting and encouraging young engineers is one of the core principles of Belfield's specialist controls company, InTandem Systems, which he formed 20 years ago. Their work in developing and training internal staff, and promoting best practice to the wider industry, resulted in InTandem being named CIBSE Employer of the Year in October. This was no mean feat for a company with just 16 employees, operating out of a former chicken shed in rural Hampshire, but the firm's training initiatives – and commitment to performance-based engineering – have given it a leading edge in the building-controls industry.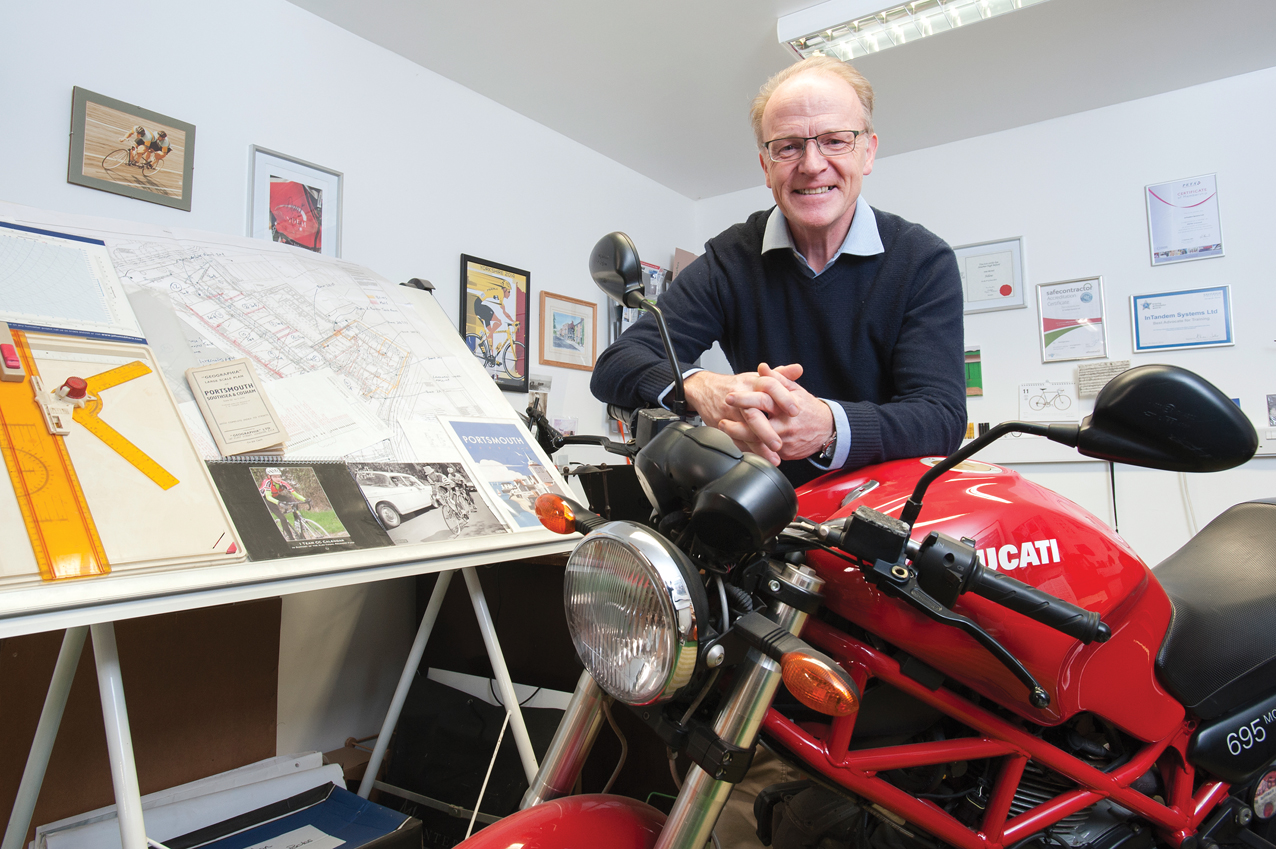 InTandem is committed to giving its young engineers the best start to their careers – even if an apprentice or graduate doesn't see their long-term future as being with the company. 'If they want to leave, we'll help them on their way. We will look at their skill set and see how they could fit into the industry elsewhere,' says Jon. Recent examples include an engineer who went to work for the Fleet Air Arm, and one who moved to facilities management (FM) company Mitie. For those apprentices and graduates who stay, however, InTandem offers training in every element of building energy management systems (BEMS) – from design and engineering, panel build, installation and problem solving, to commissioning, strategy and interface graphics. Jon and Wendy are keen to identify the aptitudes, interests and motivations of the apprentices, to help them formulate career strategies. 'I want them to see how they can progress their own career at the company,' says Jon. (See panel, 'Nurturing talent'.)
Nurturing talent
'To have successful apprenticeships, companies should be asking what they can do for the young engineer, rather than what that person can do for them,' says Jon Belfield, who believes InTandem has a responsibility to nurture apprentices as they mature into adults. 'At 17 or 18, they may look like adults, but – in many ways – they are not. You have to understand what buttons to press to get the best out of them,' he says.
Jon remembers one interviewee who was so shy that he found it difficult to talk. Belfield persisted, and tried to find a subject on which he could speak more freely. He managed to coax out of him that he loved making rockets, which is something Jon also loves doing.
The company is keen to give responsibility to its young engineers as soon as possible, and devolve leadership so they take ownership of projects. 'We start treating the apprentice as an employee long before they are fully qualified. They are valued early on,' says Jon.
'We are more likely to retain apprentices,' adds Wendy. 'Often they leave companies because they continue to be treated as the apprentice.'
Another reason InTandem retains staff is its range of projects. The company works with Southampton and Portsmouth football clubs, and on historic buildings, including Windsor Castle, as well as with Formula 1 teams. 'You're all bound together by being engineers,' says Jon. 'We are critical to the whole process; without us, the wind tunnels wouldn't be able to simulate driving conditions at the Estoril grand prix circuit on a foggy, wet day. Our engineers get to do some cool stuff, see some cool places. Controls will take you to some incredible places that the public can't get to – which is a buzz in itself.'
Education is key and InTandem makes sure the young engineers are given time to learn. The workshop closes for three days a year for training. 'If you expect the team to train and share knowledge, you need to give them some time,' says Wendy. 'You can't expect them to have an apprentice with them all week and work to a tight deadline. That's not realistic.'
The mentoring of young engineers by existing staff is vital and Jon says this has got easier over the years, as those who benefited initially are willing to pass on their knowledge. 
InTandem's engineers are also encouraged to promote sustainability and energy efficiency. One engineer produced a report detailing the electrical energy produced from renewables in Hampshire, which enabled local councils to benchmark progress towards 2020 energy targets. Employees are also encouraged to follow professional routes, and this engineer has graduate membership of CIBSE.
InTandem works with local colleges and universities to give opportunities to young engineers – the great untapped resource in building services, according to commercial director Wendy Belfield. As well as taking on apprentices and graduates, it also offers work placements to students, as well as external training to controls manufacturers, contractors and other integrators similar to InTandem. This may raise eyebrows, but the company believes that only by sharing knowledge in the supply chain will there be greater understanding of controls in the building services industry and, ultimately, better performing buildings. 'If another company sees something that works at InTandem, and they take it back to their company, then that's great. I'll be flattered,' says Jon. 'If that raises everyone's game, then good.'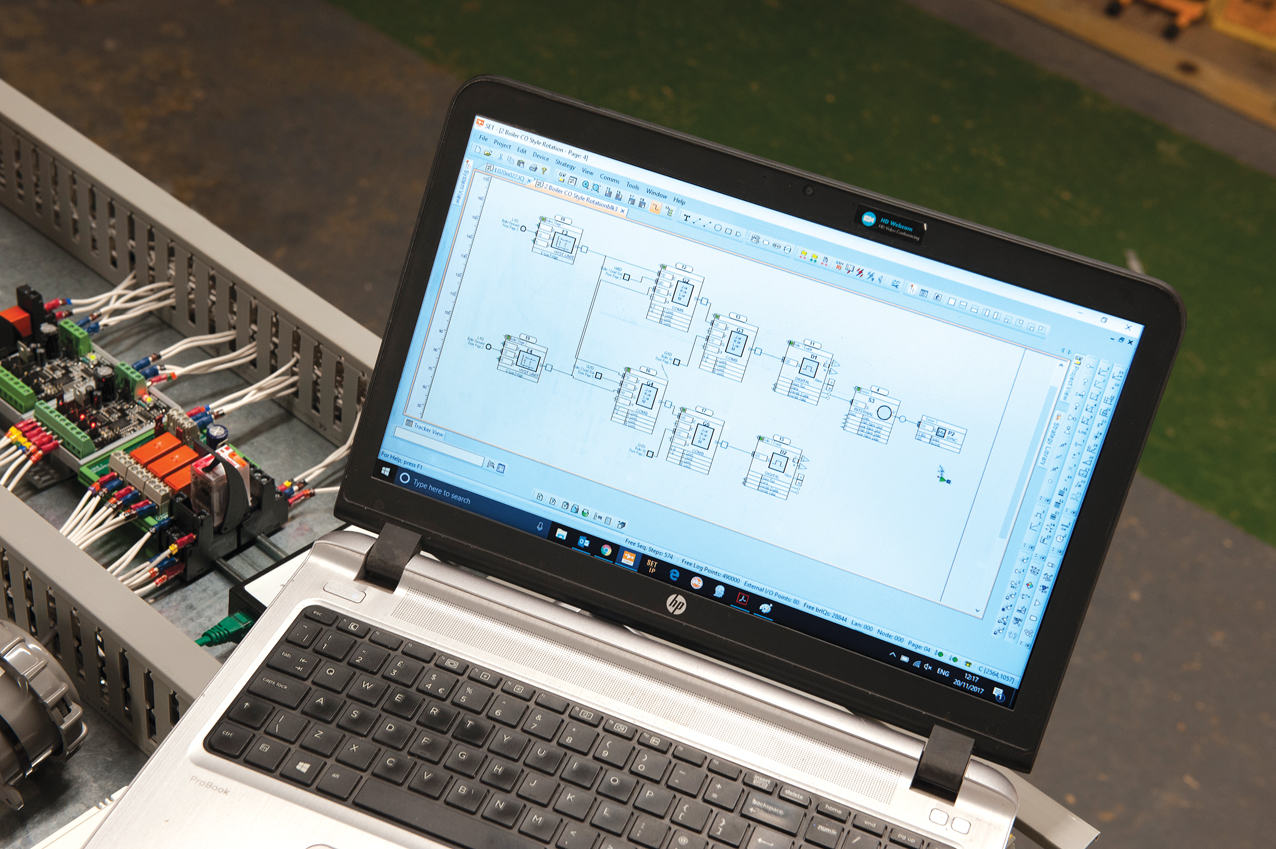 Every InTandem BEMS design can be accessed instantly
When the Journal photographer visited InTandem, there were two apprentices there from a controls manufacturer, learning about panel building. InTandem is involved in every process of controls design and installation, so people from other companies come to complete modules for their qualifications.
InTandem is currently teaching a contractor's engineers about BEMS, which should result in fewer call-outs for InTandem to deal with relatively simple controls issues – such as set points and temperature. 'It's an investment for us, and it means they are in control of their systems,' says Jon.
The company has built a test rig that it takes to the contractors' premises. 'We make sure any engineer we're working for is familiar with that system, so they can change the set point.'
Knowledge sharing
Buildings controls are becoming increasingly complicated. Smart buildings mean more interfacing with third-party suppliers and an increasing reliance on IT networking. As a result, says Jon, it is essential that companies such as InTandem – which design, build, and integrate controls – share their knowledge.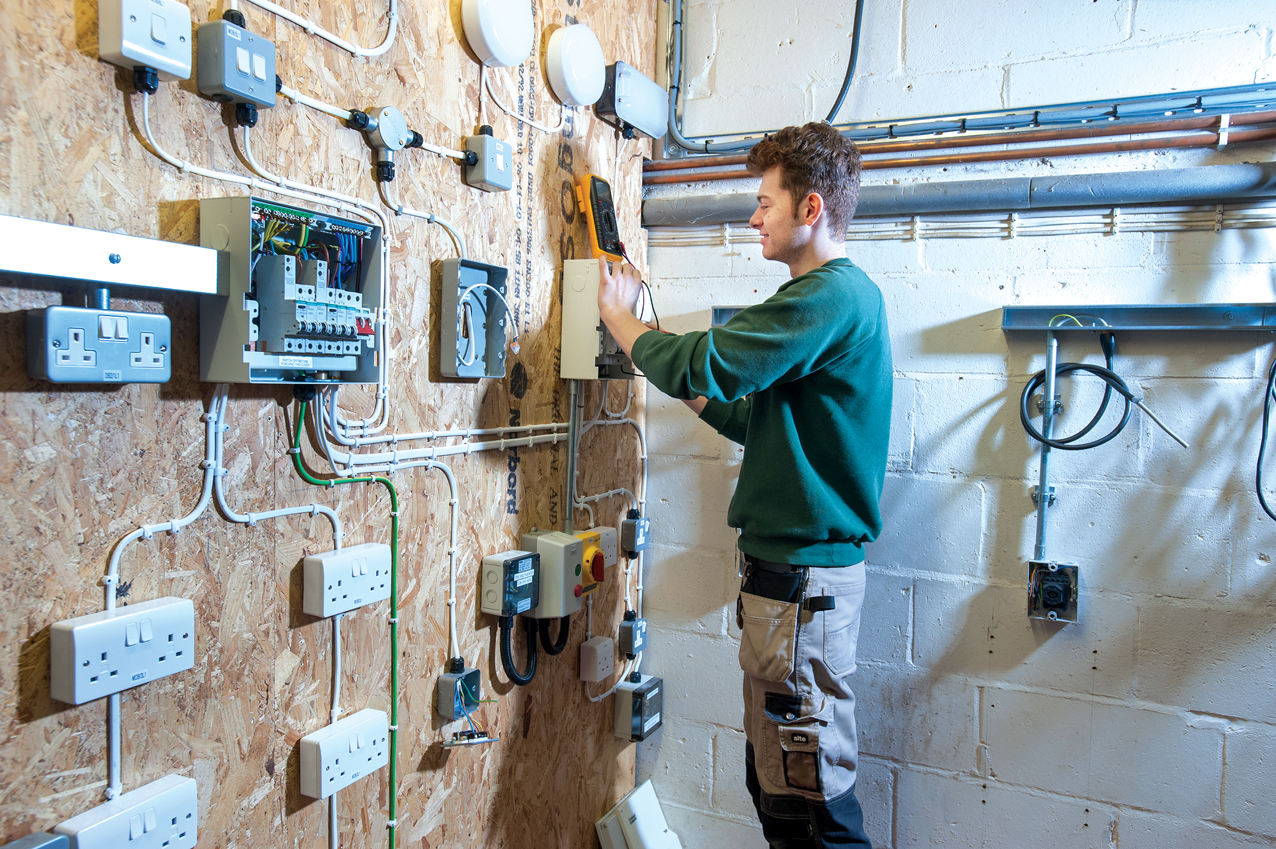 'We're designing ever more complicated systems, and we're managed by mechanical engineers and builders who fear controls,' adds Jon. 'Anybody in the supply chain should be confident of using BEMS.'
One area in which InTandem is trying to help contractors is in the installation, wiring and testing of controls during construction projects. It has developed a template for each project that shows every point in the building management system (BMS) – whether it's a sensor, boiler, pump or passive infrared (PIR) detector. Each point has a tick box, showing the stages towards completion: installation; wired; wired to power; and pre-tested. This means contractors can monitor the progress of the controls installation during construction, so they have a better chance of being commissioned properly.

 InTandem has developed a template that means contractors can monitor the progress of the controls installation during construction
The commissioning period takes place as a project nears completion – when the 'pressure's really on', according to Belfield – which means building controls are often not commissioned correctly. 'The process meets contractual requirements, but that doesn't necessarily mean it will suit the person paying the energy bills for the next 25 years,' says Jon.
InTandem is keen to foster an ethical business culture; Jon believes ethical behaviour is doing the right thing when no-one else is watching – even when doing the wrong thing is legal. 'If you see something crazy – that's going to run 24 hours a day and waste energy – you should say something,' says Jon.
'We must make sure ethics are embedded in the building,' adds Wendy. 'Our culture means the engineers are looking out for things that could help the customers, such as sensors not working or rooms being used for other things.'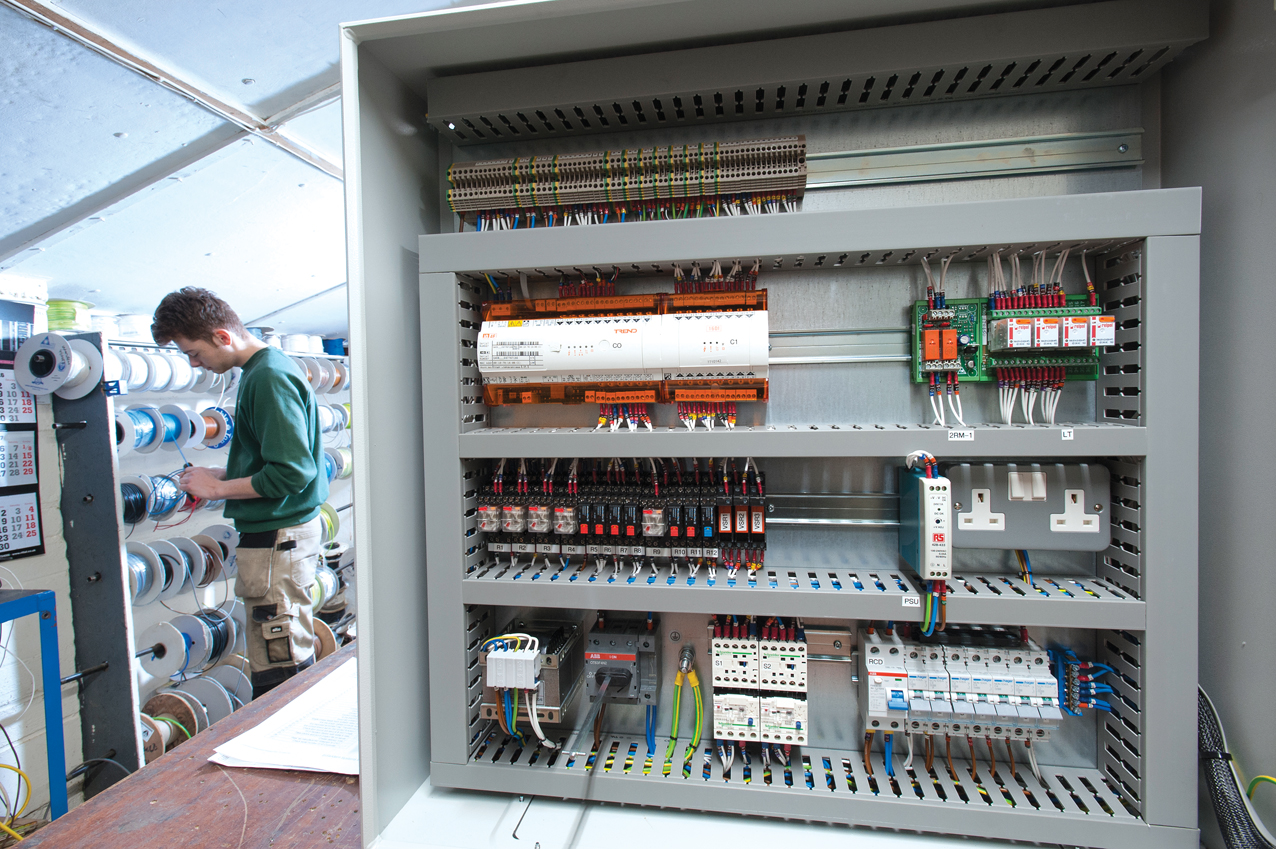 This is how InTandem builds trust with supply-chain partners and it helps create long-term relationships, in the industry, says Wendy. 'We have worked hard to achieve this status,' she adds. 'We have to build trust and convince companies that we're not trying to maximise profit and minimise effort. People who have previously been hostile, now treat us completely differently. It proves the world can change.'

We must make sure ethics are embedded in the building. Our culture means the engineers are looking out for things that could help the customer 
Jon says he teaches young engineers to be calm with clients and not judge people who may sound unreasonable. 'I tell them that it's the pressure talking, and not to hate this guy,' he adds. 'Sometimes, it takes someone at the bottom of the food chain to remind those at the top about professional values.'   
To give controls engineering a higher profile, Jon and Wendy are keen to help professionalise the industry. Jon is the incoming president of the Building Controls Industry Association, and Wendy is closely involved in defining a controls apprenticeship for the government's Trailblazing scheme.
'The increasing sophistication of controls over the past 30 years means we need recognition,' says Jon. 'There are some incredible people and companies doing incredible work. We just need to formalise everything that's been done.'