After graduating with a first-class BEng (Hons) in electrical and electronic engineering from the University of Greenwich in 2010, Ryan Rodrigues worked in the defence industry, in R&D at Thales. He then joined Hurley Palmer Flatt as a graduate engineer, and was put forward for an MSc in building services engineering at London South Bank University. In 2012, he was seconded to UBS's client technical team, working with the bank's EMEA property portfolio, before resuming at Hurley Palmer Flatt.
What was it like to win the CIBSE Graduate of the Year Award?
It was an awe-inspiring experience to hear my name being called and to be awarded the title – particularly because I was up against such talented and bright individuals. Networking with the past award winners made me realise how coveted the title is and it took a few days to truly sink in.
What have you learned from the experience?
The most important thing is a renewed sense of confidence in making the most of every opportunity that comes my way. As someone new to the industry, it can be daunting to ask experienced colleagues questions. The networking skills and ties I have accumulated since the award win have armed me with the tools to strive further.
What has been the highlight?
Without doubt the visit to the ASHRAE Winter Conference, in Orlando, USA, in January, as part of my prize. It brought me to the forefront in terms of exposure within the industry and allowed me to network and learn from ASHRAE and CIBSE members from across the world. Discussing topics across continents, where units of measurements and even standard solution practices vary, was a unique experience.
What is the most exciting project you have worked on?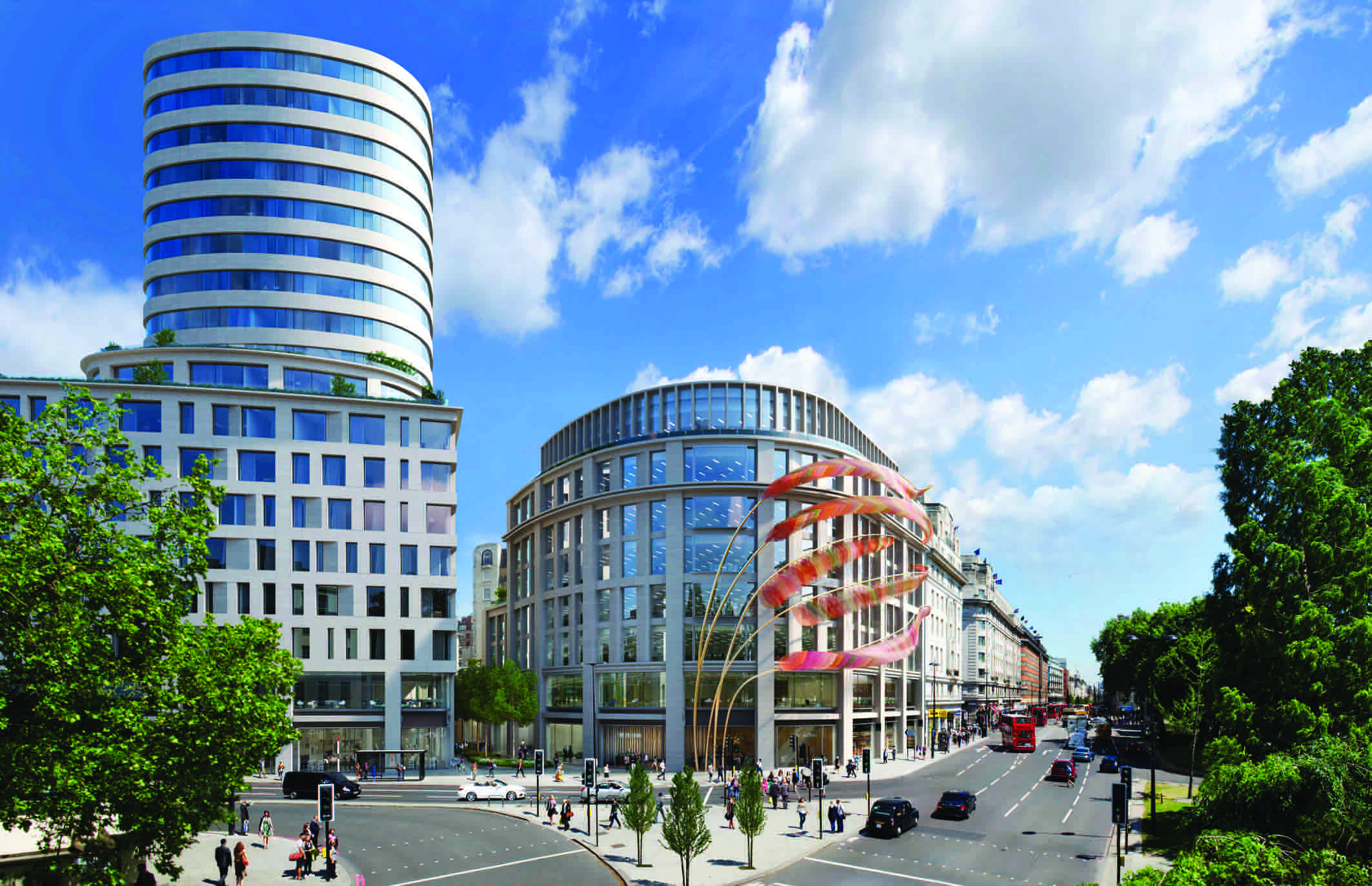 Marble Arch Place
My role as lead electrical engineer on Marble Arch Place has been one of the most exciting projects. This impressive mixed-use development will result in a new landmark building for London, and a striking gateway to the West End once completed in 2020. The scheme includes high-end residential apartments, retail space, commercial offices, a cinema and a leisure centre. I proposed a cutting-edge and robust electrical design for the scheme, which has been a rewarding experience.
What is the most challenging thing about your job?
The construction industry is slow to change, and it takes significant discussions to convince project teams to do things differently. For example, LED lighting and BIM have gained momentum, but there is still hesitation about using them within certain groups. Because of the high cost of construction projects, it can often be more profitable to go down the standard route, without thinking outside the box. It can be hard to find the balance between making sustainable profit and pushing the boundaries of building services design.
What are you working on now?
I am carrying out detailed design on a new-build, mixed-use development on King's Road, Chelsea. The scheme will encompass residential apartments, commercial offices, a cinema, a pub and a rooftop bar/restaurant. My involvement varies from preparing tender documentation and drawings, to attending coordination workshops with the wider design team.
What inspired you to become an engineer?
As a kid, I loved taking apart items – from clocks and washing machines to televisions and computers. The curiosity to understand how they worked (much to the horror of my parents) got me interested in engineering.
What advice would you give to a young person considering a career in building services?Replicate a sponge, soaking up as much information and knowledge as possible. We are fortunate to have access to a wealth of knowledge from experienced colleagues. If you ask questions, you will be exposed to techniques and alternate ways of solving problems. Also, attend site as much as possible, so when you are carrying out a design in the office you can visualise a cable route through a building, instead of just drawing a line on an architect's background.
Has your view of the industry changed since you graduated?
Yes. At university, I felt it was more of an office-based, technical job, where most of my time would be spent getting software to assist me in the design. Since I have been in the industry, however, I have realised more time is spent in design meetings, coordination workshops and on site visits, bringing the buildings to life.
Ryan Rodrigues is an engineering consultant at Hurley Palmer Flatt
The 2016 Young Engineers Awards are now open for entries