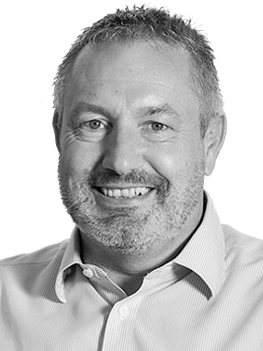 Since Hurley Palmer Flatt joined forces with American-based HDR 18 months ago, HDR | Hurley Palmer Flatt has been restructuring to form a global engineering division with more than 1,000 staff. It has offices in all the major cities across the US, as well as many in Europe, the Middle East and Africa, and Asia-Pacific, with former Hurley Palmer Flatt directors taking many of the leadership roles.

As sector leader for corporate and commercial offices, Adrian Gray is preparing the growth and development strategy for all geographic regions. He says meeting and collaborating with colleagues around the globe is not only exciting, but has also helped offset the challenges brought about by lockdown restrictions in the UK.

How is the US market emerging from the Covid-19 pandemic?

The US is a vast market for our services, and the new political environment has brought renewed enthusiasm for sustainability and energy goals. We are able to share with the US the skills and experience we have developed in London designing sustainable, low energy offices.

There is huge disparity between states in the US and how each has responded to the pandemic. Many have not imposed the harsh lockdowns that we have seen across Europe, so some city centres are buoyant in comparison, with a vibrant market for office development. It has been interesting to be an integral part of this research and finding the best opportunities for us to invest and grow.

How does building services engineering differ in the US?

There is a considerable divergence in approach across the US. For example, it is the culture in many cities and states to procure all engineering services through the architect, so it is important to understand the market before developing a local strategy. HDR has a large US architectural division and has delivered complete multidisciplinary services for offices in many locations.

How are you ensuring clients' buildings are safe?

We aspire to keep buildings as safe as possible by providing a comprehensive approach to Covid-related advice that goes beyond implementations recommended by CIBSE and the British Council for Offices (BCO). Many strategies can be implemented to mitigate the risk of infectious disease transmission in the built environment. Related to the SARS-CoV-2 virus, these strategies can be applied to existing office HVAC systems. It has been interesting to observe the differing approaches by clients in the UK and the US. There is more interest in the investigation of new technologies in the US, compared with the typical approach we have seen in the UK of clients being satisfied to follow guidelines, such as from CIBSE and BCO.

The pandemic has made us all reassess how we approach planning, analysis, design and emergency preparedness, to ensure buildings and their occupants are healthy. HDR and the University of Nebraska Medical Center's Global Center for Health Security have teamed up to address healthcare resilience across the globe as we all transition and recover from the impacts of Covid-19.

It is fascinating and a privilege to have access to some of the most comprehensive research that is available on Covid-19 in the built environment, and to be able to share this with our clients around the globe.

What will be the impact of Covid-19 on building design in the long term?

We will see an occupier-driven desire for more fresh air and buildings with opening windows. There needs to be more research on the risks associated with different methods of cooling and ventilation in offices, so systems with less risk of spreading contaminants are recognised. The UK standard office solution, using overhead fan coils with an extract plenum, causes me some concern, as any microbiological particles drawn into the plenum could be redistributed throughout office space by fan coils drawing recirculated air directly from the extract plenum. By comparison, other systems appear to present less risk of such widespread contamination.

Are you recommending air-purification solutions?

I have seen for myself the effect these systems have on reducing microbes and pathogens. More work needs to be done to study the long-term use of disinfection systems in workplace environments. Studies are under way in the US, but I am not aware of anything comparable in the UK, which I find disappointing in a pandemic. If you consider the enhanced cleaning required to make a workplace safe in the post-Covid era, there is a role to be played by ionisers and ozone-based systems that could operate 'out of hours'. This would provide a daily clean without the need for vast quantities of cleaning materials, and all the associated manufacturing and transportation pollution and costs this entails.