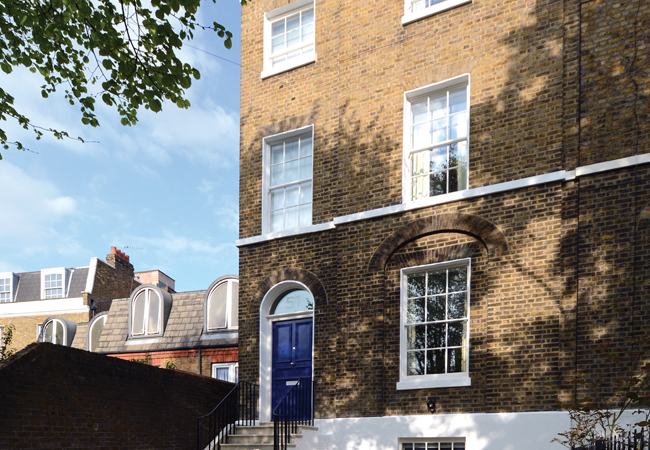 CIBSE's new TM60 aims to help building services engineers to deliver good practice as part of a wider design team
The energy used in homes accounts for nearly 30% of the UK's total energy use and carbon dioxide (CO2) emissions. It has been estimated that the construction sector can influence around 55% of the country's carbon emissions, with energy use in domestic buildings accounting for half of this.
The CIBSE Homes for the Future group identified an imbalance in guidance available to service engineers working in the residential sector, compared with the commercial/non-domestic sector.
Technical Memorandum 60 (TM60) Good practice in the design of homes has been written to bridge this knowledge gap. It is the first overarching housing guidance document from CIBSE and, in time, will be supported by more detailed, discipline-specific good-practice guidance. CIBSE awarded Aecom the contract to develop this TM, and recognises the considerable additional 'in kind' contribution of time to support the development of the guidance.
The aim of the TM is to help building services engineers and other professionals working on the planning, design and construction of homes to:
Understand and demonstrate good practice

Understand the relevant guidance, tools and other resources available

Contribute to delivering good practice as part of a wider design team.
It was decided that good practice be defined as 'the design and delivery of homes that are safe, fit for purpose, resource-efficient, low carbon, comfortable, healthy, and easy to operate and maintain.' We then specified that 'where possible, good practice should deliver lower capital and life-cycle costs. As well as the current needs of occupants, potential future needs should be taken into account when designing homes.'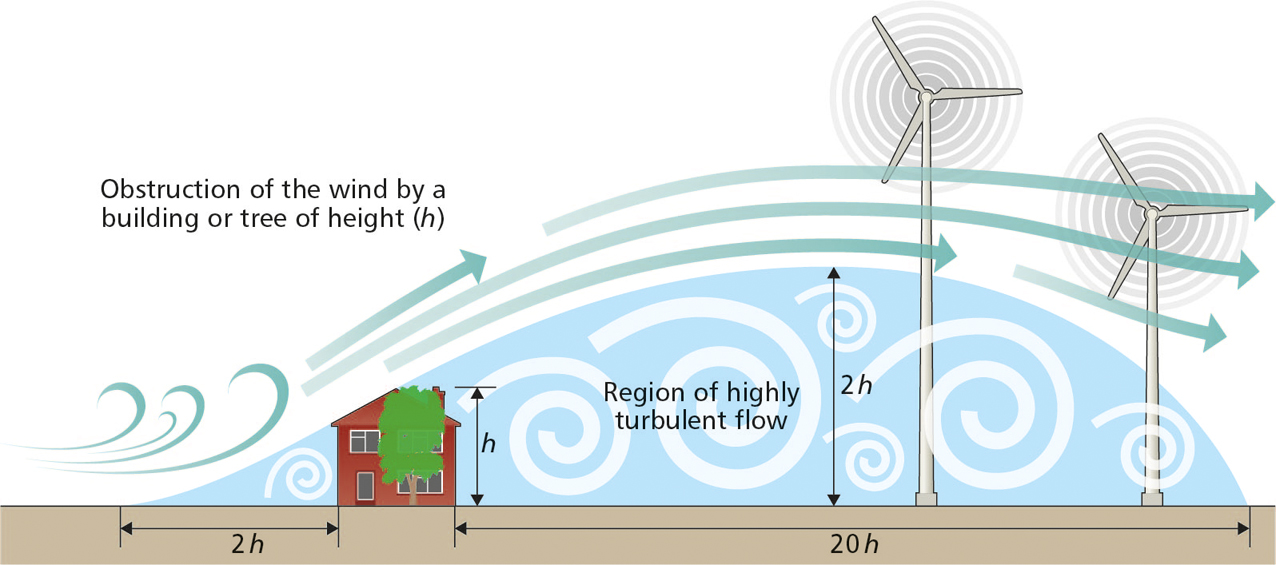 How airflow can be affected by obstacles
The UK government has a stated target to build 200,000 new homes per year in England, which represents less than 0.01% of England's total housing stock of 23 million. Furthermore, the UK has committed to achieving an 80% cut in CO2 emissions by 2050, compared with a 1990 baseline. Achieving this legal obligation will not only require the delivery of zero carbon – and zero net energy – new homes, but also, more challengingly, the wholesale refurbishment and retrofit of our existing housing stock to reduce our demand for heat and power.
It is critical that the homes we build and refurbish are well designed and constructed/refurbished, so that we are not revisiting our new-build or refurbished homes in years to come, to fix issues arising from poor quality. Delivering such homes offers many benefits, including:
Helping to reduce energy bills and maintenance costs

Providing healthy homes that are comfortable throughout the year, well lit – with good access to daylight – water efficient, and well ventilated, to maintain good indoor air quality

Providing homes that are relatively simple to understand and operate

Reputational and marketing benefits to professionals involved in their design

Helping to reduce greenhouse gas emissions and mitigate climate change.
This is the agenda that TM60 has been developed to support. The format of the guidance loosely follows the construction process. First, it sets the context and introduces key themes that run through the more detailed service-by-service subsections in Section 6. It then moves on to the construction and commissioning process and closes with the provision of informative guidance to future occupants, to enable the effective use of their good-practice home.
Each section of the TM is concluded with key messages, which will be useful aides-mémoire when looking to draw salient points into briefs.
Below are a few of the key themes highlighted in TM60.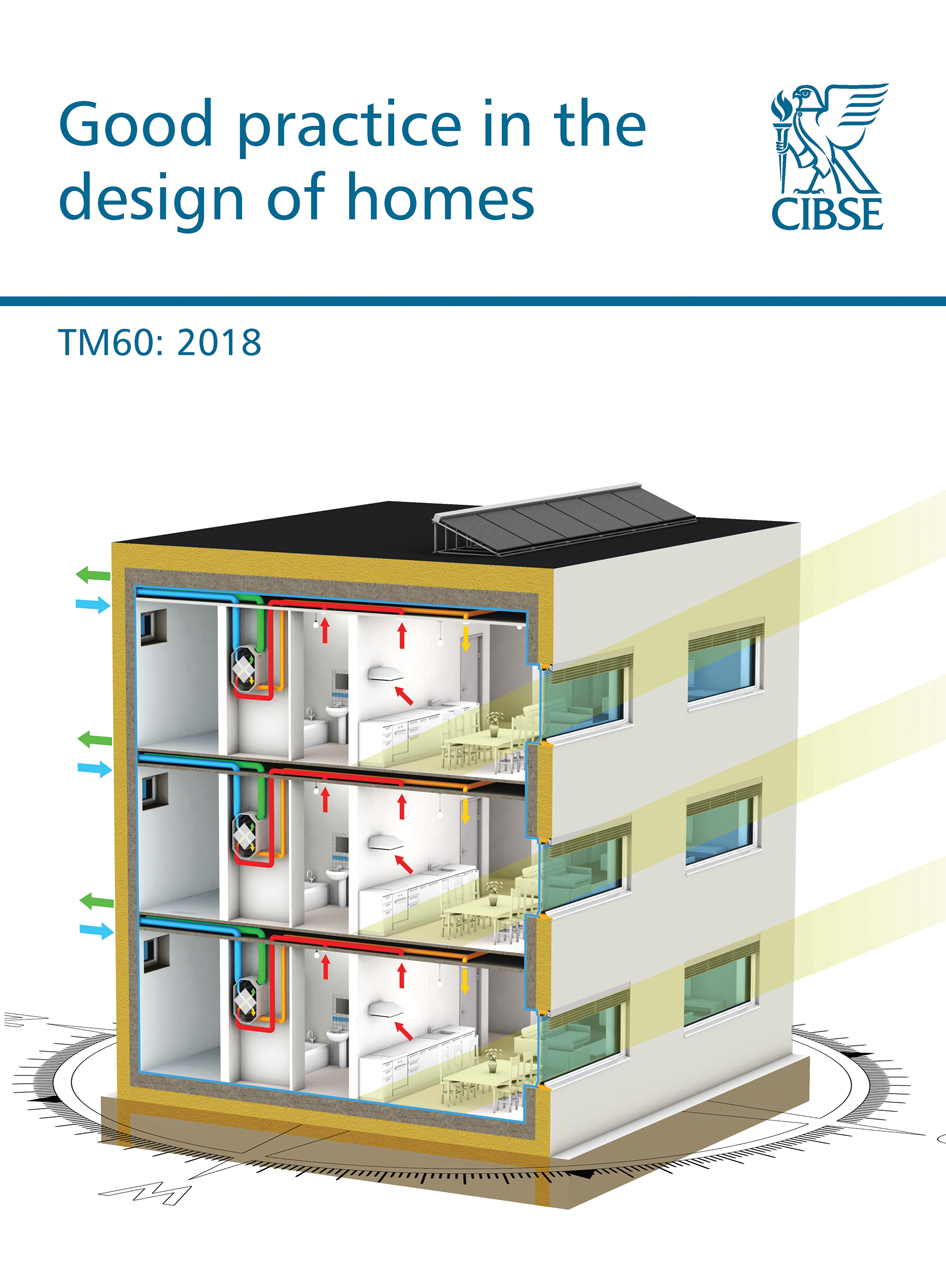 Early appointment and retention of the building services engineer
One repeat theme that was fed back from our internal team and members of the steering group was the importance of the early and ongoing engagement of building services engineers. The earlier they are involved in a project, the greater the positive impact they are likely to have.
Quoting from TM60: 'It is good practice for the expert skills and knowledge of building services engineers to be used to inform, clarify, and, where appropriate, challenge the brief and client requirements. This is likely to be an iterative process, ideally starting with the initial statement of need and strategic brief, and moving on to the project brief, concept design and further design development stages.'
Integrated design
Coordination across the design team, collaboration, and the integration of design decisions across the full life of a project – from concept through to post-occupancy evaluation – are essential to deliver good practice in the design of homes.
Examples of some of the key integration issues for building services include ensuring that sufficient space is provided for future accessibility and maintenance, and that services do not compromise the insulation or the air barrier.
Poor coordination and poor integration are contributing factors to the performance gap often experienced when homes are occupied. The TM highlights the importance of the ongoing involvement of the building services engineer through to handover and post-occupancy evaluation (POE). It is good practice for engineers to then take lessons from the POE and to feed them back into concept and later stages of design.
Industry support for TM60
"At Willmott Dixon, we understand that achieving best practice in services design and installation is a key aspect of the long-term performance of our residential projects. By underlining what best practice looks like and highlighting key focus areas, such as ducted ventilation services and apartment overheating risk minimisation, TM60 will help deliver better-performing residential projects for developers, contractors and customers alike"
Alasdair Donn, principal SD manager, Willmott Dixon Re-Thinking
"Integrated design will require greater collaboration and understanding of the impacts of system selection and various decisions through the design, construction and subsequent occupation and operation of homes"
Ashley Bateson, Hoare Lea, chair, CIBSE Homes for the Futures Group
"How we design and construct our new homes – and getting this process right for our residents, as well as for our business – is of prime importance. TM60 is an important step forward because it points the design team towards integrated design, with the building services developed in conjunction with the approach to building fabric and the design of other services"
Susan May, head of design and quality, Clarion Housing Group
As the ability to influence certain decisions decreases as the design progresses, it is important that building services engineers have regular input. They need to be well integrated into the design team and consulted when changes that may impact on building services are made by other design-team members.
Some issues, such as product substitution, occur later in the design process, so it is important that building services engineers continue to be involved in the later stages of design and delivery, and that any handovers between stages are well planned and clear design drawings provided.
The development of this TM has been a collaborative process with Aecom, CIBSE, the steering group and the CIBSE Homes for the Futures Group. All the contributors were focused on the desired outcome – an improvement to the quality of our design and to the quality of the new and refurbished homes that will be delivered in the UK in the years to come.
I would encourage CIBSE members and their clients to draw on the content of the guidance when setting briefs, responding to briefs and then delivering residential projects.
■ TM60 can be download for free by CIBSE members and as a hard copy for £7.50. For non-members, both pdf and hard copies are available for £15 at the Knowledge Portal. 
■ Tom Lelyveld is a regional director at Aecom