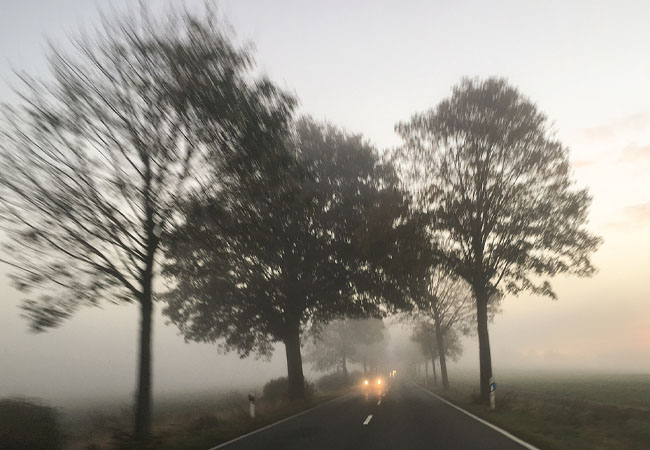 You are driving in the fog and you can't see ahead of you,' says Steven Horn, a director at the North East-based consultancy Black and White Engineering. He is describing what it has felt like to run a building services company during the past few months of economic and political turmoil.
The fog in question, of course, is that resulting from the uncertainty surrounding Brexit, which looks to be heading for a resolution at last, following December's General Election.
Tomás Neeson, managing partner at Cundall, agrees that this has been a problem. 'Uncertainty stops people making decisions.' Economic malaise isn't just a UK concern, though, he adds, noting that the Chinese market has 'definitely slowed down'.
Nigel Williams, director of building services at Atkins, says that while the regional markets – and what he dubs the 'Three Hs': Heathrow, Hinkley and HS2 – are holding up, London has 'slightly slowed down'.
That mixed picture is reflected in UK building services as a whole, judging by the findings of the latest annual salary survey for the sector, carried out for CIBSE Journal by recruitment consultants Hays.
This shows that nearly all (96%) employers in building services expect business activity levels to increase or stay the same over the next 12 months, while more than half (55%) are planning for increased activity – slightly lower than the 61% figure reported last year.
Richard Gelder, director at Hays Building Services, sees healthy activity levels, despite the fall in confidence. 'They [employers] are seeing quite busy workloads in the short- to medium-term pipeline, and have enough to be getting on with,' he says.
However, the broader uncertainties in the market are having an impact.
Hitches in the infrastructure construction pipeline – such as the recently announced pause for HS2 and the cancellation of the Moorside and Wylfa nuclear plant projects – are having a knock-on effect on smaller building services consultancies, says Horn.
It means that small and medium-sized building services companies, such as his, are finding themselves in competition with much bigger practices on the smaller frameworks with which the latter would not normally bother, he adds.
However, more than half (56%) of employers in building services say they are optimistic about the wider economic climate and opportunities in the next two to five years.
Amid the current hiatus in the economy, the potential silver lining is the prospect of pent-up demand, says Gelder: 'A lot of people say that, once there is clarity, clients will start pushing on with normal commercial levels.'
Horn agrees. 'There's such a huge amount of stuff that people have held on to but still want to do,' he says. 'As soon as we get some clarity on the political direction, a lot of that work will be released.'
Another cause for optimism is the relatively lavish promises of infrastructure spending outlined in the main Westminster parties' General Election manifestos, including the traditionally expenditure-shy Conservatives, says Gelder. 'Even if only half of it lands, there could be a real boost from government spending.'
This means that prospects are potentially bright, adds Horn: 'Next year, or the year after, we'll have so much work we'll be complaining about skills shortages. There will be a flow of work that we won't be able to cope with.'
Reflecting the picture on growth prospects, nearly three-quarters (74%) of employers are planning to recruit staff over the next 12 months – which, again, is slightly lower than the 80% reported last year. Gelder believes employers will adopt a more cautious approach to recruitment, with many reluctant to make hiring decisions before January, when there may be more clarity around the wider economic and political situation.
'There's more consideration and thought about hiring decisions,' he says. 'The conversations around the management table are a bit more detailed. In some cases, people are pressing the pause button. They are making sure they get the right person and pay the right money.
In the current environment, Gelder adds, there's less willingness to take on individuals who need to be developed, as opposed to what he describes as 'round pegs for round holes who can hit the ground running'.
Atkins is looking to grow next year, but instead of increasing the building services business's 310-strong headcount, the focus will be on reshaping the team. 'As we bring in digital tools, we find we need different types of people,' says Williams.
Some of these digital skills are percolating into the firm – in part through the younger staff, who have picked up these skills during their education. Other and more established staff, meanwhile, are developing new skill sets, Williams says: 'We have formulated a different career path, with people slightly deviating from engineering and moving more into digital, but still with an engineering background.'
This is also reflected at Cundall, which has almost doubled its headcount over the past five years, to nearly 1,000 staff, and is planning to bring 30 to 40 new people into the business through its graduate and apprenticeship programmes this year. The two big areas of focus are sustainability and digital transformation, says Neeson: 'We are definitely keen to bring people with those skills into the business.'
Greater rigour surrounding the recruitment process is also reflected in firms' pay awards. More than two-thirds (67%) of employers in building services raised salaries in the past 12 months, with a slightly higher proportion (68%) planning to do so again in the coming year.
Across building services, however, Hays' survey shows that salaries rose by 2.2%, which is lower than the 2.8% seen last year, albeit higher than the UK economy-wide average of 1.8%.
Part of this moderation in pay awards reflects how post-recession salary catch-up pressures have largely fed through the industry, says Gelder: 'The dip in salary increase is probably a result of above-inflation pay witnessed in prior years.'
Williams sees fewer instances of competitors trying to poach staff with salary spikes, with this largely confined to 'specific skill sets in specific regions'. 'Certain skill sets are becoming very attractive,' he says.
An example of this is the 'very hot' Irish market, where it is particularly difficult to recruit engineers, adds Neeson: 'A lot is driven by technology companies flooding in and recruiting anybody who looks like an engineer.'
Deep-pocketed tech companies are also clearly attractive to those engineers who cited salary levels as the most important reason for moving job. Nearly a third (29%) of employees who moved roles in the past 12 months say they did so because their salary was too low, but other factors are important too – such as career progression.
A potential future headache for employers, however, is that fewer than half (46%) of the building services engineers surveyed rate their work-life balance as good – down from 51% last year. More than a quarter of employers in building services (26%) don't offer flexible working options – 'significantly' higher than the UK average of 12%.
'Employers need to address ways to improve work-life balance and support requests for flexible working,' says Gelder, because it is becoming business critical in terms of attracting and retaining staff. 'It's about the battle for talent,' he adds. 'It's about performance and business improvement.
'Those businesses and organisations that won't, or are unable to, offer flexible working will become increasingly unattractive, not only for existing employees, but also for future ones. It is now a normal part of the working contract.'