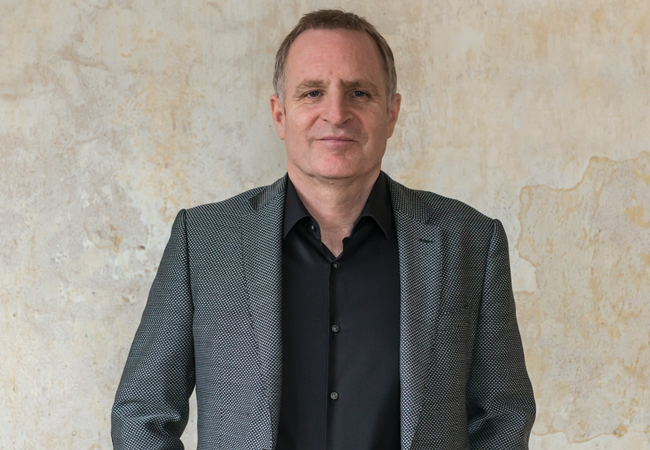 Construction in the UK must change, says new CIBSE President Stephen Lisk. 'As a body that exists for the public benefit, we are committed to being at the forefront of delivering that change.'
As well as technological and environmental shifts, we are in an era of political and economic upheaval as the UK nears Brexit.
But, perhaps the biggest change for the construction sector will be brought about by the publication of Dame Judith Hackitt's review into building regulations and fire safety, following the fire at Grenfell Tower last summer, says Lisk. The review – to which CIBSE contributed evidence – identified areas where change is needed, including regulations, roles and responsibilities, procurement and competence.
'We need to understand who, throughout a project, will ensure a building fulfils its purpose. Starting at design stage and right through construction – when alterations might affect the cost, design and safety – a record of any changes must be kept up to date so that, at the end, a competent person can confirm the original design intent was preserved and delivered,' explains Lisk.
That information needs to be handed over to those operating the building, preserving the 'golden thread' of information from construction into its operational life, he adds.
'Our members have the power to make a positive and significant impact,' says Lisk. 'Everything we do can make the built environment better – whether through the products we make; the projects we design; the buildings we manage, operate, maintain and refurbish; or the standards we contribute to.'
Seeing the light
As a lighter with almost 30 years experience, Lisk has witnessed significant technological changes in the sector.
'We take LED lighting for granted now,' Lisk says. 'When I was starting out, we had 10 or 12 lighting sources with different characteristics and performance.
'Product design, and how it integrates within architecture, is another huge change. With improvements in LED, new optical design and different ways to control it, we can now reimagine how we light spaces,' he explains.
The important thing to remember, he believes, is that lighting is for people. 'We've been doing performance-based lighting for 100 years; being able to quantify how much light someone needs to perform an activity is easy.


Within CIBSE, we are a part of a much bigger picture and, if we want to move fast, we have to collaborate with others

'But understanding how people react to light emotionally and how they feel in a space – whether it's children learning in a school or people working in an office – is a lot harder. And, as technology changes, we need to adapt our style of design,' he says.
When lighting a space, you need to look at who is going to be in it, what they will be doing, and how long they will stay there. This should apply to all aspects of building services design, he adds.
The new CIBSE President started his career in New Zealand – where he is from – and studied illumination engineering at Central Institute of Technology (CIT) in Wellington.
He later worked at a number of large European lighting companies, including Erco and iGuzzini, before starting his own lighting design and supply studio, One Eighty Light, where he has been for the past nine years.
His route into CIBSE was through the Society of Light and Lighting (SLL), which he joined after emigrating to the UK 18 years ago. In 2009 – the SLL's centenary year – Lisk became president of the society.
As well as working on the Imperial Tobacco HQ in Bristol and the Canadian Embassy in London, one of Lisk's most memorable projects was the Royal Junior High School, in Bath. 'We were called in to look at lighting, alongside the engineer, architect, and the client. Everybody started speaking in a technical way and, in the end, I asked the headteacher what she envisioned.
'She said she saw open doors and lighting that looks like birds flying into the space. We used that to design a new concept. Lighting that connects with people who use it is the best kind of lighting.'
Lisk says the process at One Eighty Light is highly collaborative – the firm works alongside architects, engineers and manufacturers. A key theme in his presidential address was that industry-wide collaboration is mandatory for CIBSE to maintain its relevance and grow its reach.
'Within CIBSE, we are a part of a much bigger picture and, if we want to move fast, we have to collaborate with others,' he explains.
A changing CIBSE
'We cannot stand still,' emphasises Lisk. The world of professional engineering institutions is changing, following John Uff QC's sector review last year. 'And it doesn't make rosy reading,' he adds.
One Eighty Light worked on the lighting at the Imperial Tobacco HQ in Bristol
The review identified the 'lost three million' – the number of people working in engineering who are not associated with any professional institutions.
'We have just over 44,000 people in our special interest groups, and only around a quarter are members' he says 'The rest  want to share knowledge, and it helps us raise awareness of our work more widely.'
He believes that some of CIBSE's changes are long overdue. Next year, Professor Lynne Jack will be CIBSE's first female president.
'We are an institution that needs to be representative of its membership,' Lisk says. 'An imbalance in gender make-up is not exclusively a CIBSE thing – many institutions have a similar issue. We understand this needs to change, and we want to lead that change.'
Lisk says inclusion and diversity go hand in hand, and CIBSE's new inclusivity panel has been set up to address this. But it's not just about gender, race or sexual orientation – it's also about diversity of opinion. 'We want to foster an environment where people can have different views, because some of the questions we are asking do not have just one answer,' he explains.
Lisk's message to CIBSE members is that the Institution is agile and it 'gets' change. 'Our guidance – accessible through the Knowledge Portal – and events, such as the Technical Symposium and Build2Perform Live, are available industry-wide and beyond,' he says.
Building performance goes across every aspect of what CIBSE is doing and its 20,000 members affect it the most, he says. 'Every time one of our members designs a building, they are directly affecting the people that use it. That positive impact is our driving goal – to make people's lives better.'