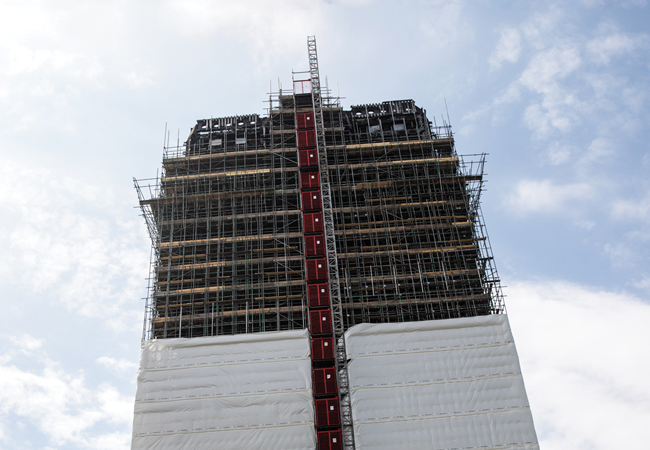 Credit: Getty Images/Jack Taylor/Stringer
The regulatory system for high-rise buildings is set for a radical overhaul if the proposals in Dame Judith Hackitt's final report, into shortcomings in the building regulatory system in England, are put into practice.
Publication of the report draws to a conclusion her inquiry into failings in the Building Regulations and fire safety rules following the blaze in Grenfell Tower, a residential high-rise block in west London, in which 72 people died.
The former chair of the Health and Safety Executive sets out her proposals to change what she describes as the construction industry's 'race-to-the-bottom culture'. In it, Dame Judith proposes a radical rethink of the regulatory system in England – and of the management of higher-risk residential buildings during their operating life – in order to drive a change in culture, 'to ensure that people living in high-rise buildings are safe and have confidence in the safety of their building, both now and in the future'.
The report, Building a Safer Future – Independent Review of Building Regulations and Fire Safety, describes the current regulatory system for high-rise buildings as 'not fit for purpose' and in need of a 'radical rethink'. Dame Judith says issues underpinning the system's failure include: ignorance, misunderstanding and misinterpretation of regulations and guidance; indifference to quality and safety, motivated by a drive for quick and cheap solutions; a lack of clarity on roles and ambiguity of where responsibility lies; and inadequate regulatory oversight and enforcement tools.
Her proposals to change the system are focused specifically on multi-occupancy, higher-risk residential buildings (HRRBs) of 10 storeys or more in height. However, the changes are expected to form a blueprint for a much wider reform of the system.

The very widespread industry view is that these changes probably ought to apply to almost all buildings, with the exception of two- and three-storey dwellings occupied by a single family – Hywel Davies
Hywel Davies, technical director of CIBSE, says: 'Dame Judith's terms of reference were to look at high-rise buildings where people sleep, but the very widespread industry view is that these changes probably ought to apply to almost all buildings, with the exception of two- and three-storey dwellings occupied by a single family.'
Davies describes the report as a 'once-in-a-generation call for fundamental change in the way we regulate the construction and operation of buildings, which seeks to address numerous flaws in the system that many in CIBSE and beyond have grappled with for years'.
At the heart of the report is the call for a new regulatory framework covering the design, construction and maintenance of high-rise residential buildings, which recognises that they are complex systems in which the actions of many different people can compromise the integrity of that system. (See, 'Key recommendations affecting building services engineers' below.)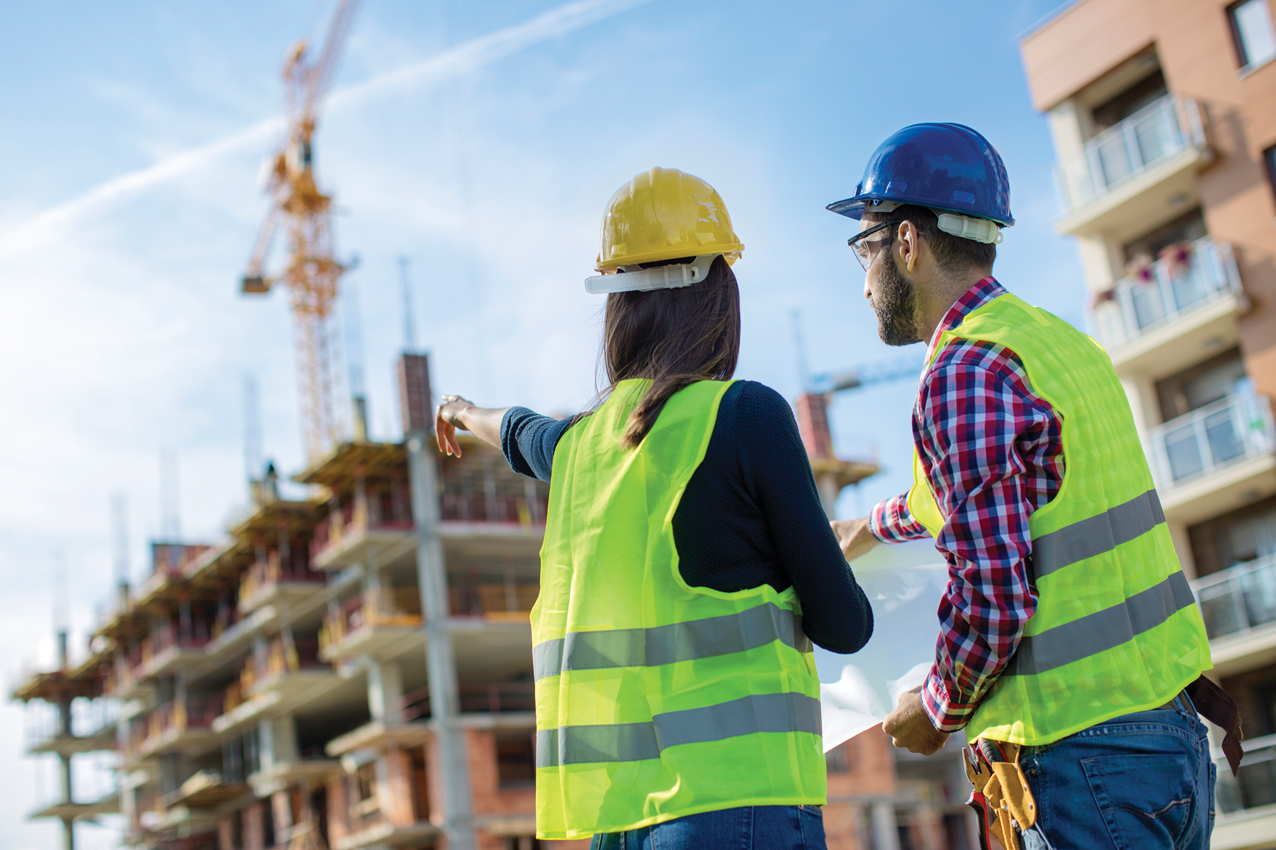 Credit: iStock.com/Milanvirijevic
Davies describes the report as 'sensible and says a lot of things that needed saying'; however, he believes there is 'still a lot of detail to work out'.
It is not yet clear how the government will proceed to address the full package of recommendations, but the Secretary of State for Housing, Communities and Local Government, James Brokenshire, has said it is:
Already consulting on restricting the use of desktop studies as a means of assessing the fire performance of external cladding in lieu of an actual fire test. The consultation will seek views on whether desktop studies should be used at all and whether they are appropriate for construction products, wall systems, or for any other purpose

Committed to consulting on a clarification of Approved Document B over the summer

Planning to consult on banning the use of combustible materials in cladding systems on high-rise buildings.
'Government has committed to work with industry to improve the user-friendliness of the overall suite of Building Regulations guidance – work on which CIBSE is already closely involved,' says Davies.
There is also a call for everyone involved 'to have their say on how we can achieve change in culture and practice' by the end of July, he adds. This will be followed in the autumn by a further, more detailed, statement to parliament on how the proposed regulatory system is due to be implemented.
Davies says: 'Once it is clear what this call entails, CIBSE will continue to contribute to the ongoing discussion.'
■ Read the review
Key recommendations affecting building services engineers
A clear model of risk ownership, with distinct responsibilities for the client, designer, contractor and owner, to demonstrate the delivery and maintenance of safe buildings. The project team will be held to account by a new Joint Competent Authority (JCA), made up of Local Authority Building Standards – the proposed new name for Local Authority Building Control – fire and rescue authorities, and the Health and Safety Executive. 'It means the way building control operates will have to change,' says Davies. 'This new body will have powers during both construction and operation of the building.'

A set of rigorous and demanding dutyholder roles and responsibilities, to ensure a stronger focus on safety during a building's design, construction and refurbishment. These roles will be broadly aligned with the Construction (Design and Management) Regulations.

A series of 'gateway points', from initial planning through to occupation of the building, that will have to be formally approved by the JCA before a scheme can move on to the next phase of work, or before a building can be occupied. The change-control process will also require permission from the JCA for significant amendments to the detailed plans signed off by the Authority. 'It might also mean that, when a scheme is value engineered and there are changes to the original design, the amended design may need to be re-approved,' explains Davies.

Only the Local Authority Building Standards body can oversee a scheme's compliance with regulations for HRRBs, to ensure regulatory oversight is independent from clients, designers and contractors. 'A single enforcement regime for these buildings will replace the current market mechanism for building control, supported by rigorous and enhanced enforcement powers,' says Davies.

Penalties for those who – as Dame Judith Hackitt put it – 'chose to game the system and place residents at risk' will also be more serious.

Moving towards a system where ownership of technical guidance rests with the industry, with oversight provided by government. There are also proposals for a clearer package of regulations and guidance, which will be simpler to navigate, while reflecting the level of complexity of building work. The report calls for this guidance to be 'truly outcomes based' rather than based on prescriptive rules. It is an approach that acknowledges that 'prescriptive regulation and guidance are not helpful in designing and building complex buildings, especially in an environment where building technology and practices continue to evolve, and will prevent those undertaking the work from taking responsibility for their actions'.

Dame Judith acknowledges in the report that an outcomes-based framework 'requires people who are part of the system to be competent, to think for themselves rather than blindly following guidance, and to understand their responsibilities to deliver and maintain safety and integrity throughout the life-cycle of a building'.

 

Consequently, the report places demanding expectations around improved levels of competence, including the formation of an overarching body to provide oversight of competence requirements. This new approach will 'reinforce the concept of delivering building safety as a system' rather than a series of isolated objectives.

In her report, Dame Judith calls for a more effective product-testing regime, with clearer labelling and traceability, because 'the current process for testing and "certifying" products for use in construction is disjointed, confusing, unhelpful, and lacks any sort of transparency'. She also wants poor procurement practices to be tackled, to ensure high-safety, low-risk options are prioritised and full life-cycle cost is considered when a building is procured.

A digital record from initial design intent through to construction, including any changes that occur during occupation, is also demanded by the report – effectively, producing a model similar to those created under BIM level 2. This model will create 'a golden thread of information' about each HRRB, which will be handed over to the owner. The information can then be used to demonstrate to the regulator the safety of the building throughout its life-cycle. 'Dutyholders will have to present a safety case for approval at regular intervals during the life of the building,' says Davies.

Clearer rights for residents are also proposed, as well as responsibilities where resident activity can create risks that may affect others.