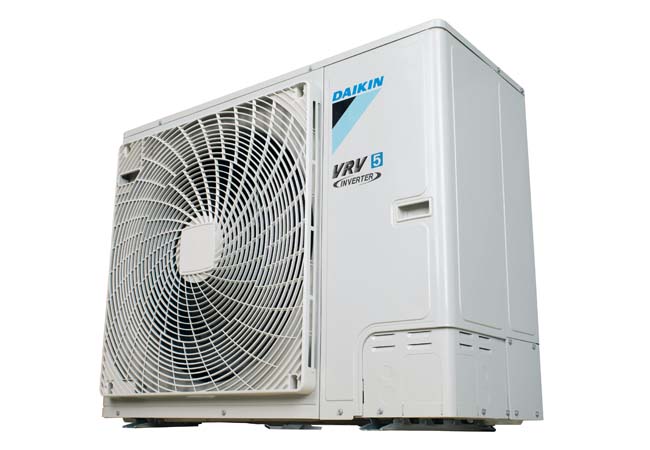 The potential to reduce CO2 emissions through selecting more efficient light commercial and residential air-conditioning solutions shouldn't be ignored. In fact, recent innovations, such as Daikin's VRV 5 system are forging new ground in the field.
For building services professionals, the leading solution can be used to promote more sustainable performance within buildings and to boost the environmental credentials of the projects it's installed on.
Unlike other systems, Daikin's VRV 5 solution utilises the R-32 refrigerant. The next generation refrigerant carries heat more efficiently than alternative sources and has a lower environmental impact.
In fact, the Global Warming Potential (GWP) of the R-32 refrigerant is 71% lower on a system level than alternative sources. Additionally, the VRV 5 system delivers leading real-life seasonal efficiency performance to further bolster its 'green' values.

The VRV 5 solution is also fully compliant with the legal requirements under IEC60335-2-40 (Ed.6). Benefitting from the company's innovative Shîrudo technology, the system encompasses a complete package of advanced developments, all standard, integrated and configured.
Highly flexible, the solution can be used to accommodate rooms as small as 10m², without the need for design considerations, or the need for additional equipment to be installed in the field.
Therefore, if you're looking for a solution that combines best-in-class design versatility, industry-leading serviceability, exceptional comfort levels and strong environmental performance, then it's worth considering the VRV 5 system.
The solution delivers fully flexible performance straight out of the box and can help in the battle to reduce CO2 consumption across the built environment sector. As such, the system could soon play a key role in the fight to build a better environment.
For more information about the VRV 5 system, please here.