Awaab Ishak 13 December 2018 – 21 December 2020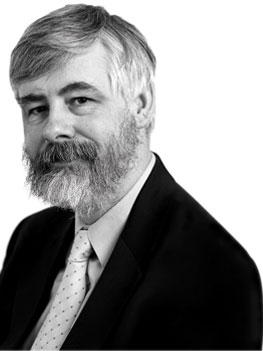 Awaab Ishak was born in December 2018, the first son of refugee parents from the Sudan. Two years and eight days later, he died of cardiac arrest brought on by severe respiratory problems. He lived in a one-bedroom flat in Rochdale.
In 2017, before he was born, his father raised concerns with the borough housing body about mould in the flat. He was advised to paint over the mould, and is thought to have done so then and on further occasions. However, because of his limited English skills, he did not understand the need to use a paint intended for this purpose. 
Because of the recurring mould problem, in July 2020 the family instructed solicitors to raise a claim for disrepair and began to seek advice from health professionals. A health visitor who visited in July 2020 wrote to the borough raising concerns about mould in the flat and the potential impact on Awaab's health. 
Within a week, a disrepair manager visited and found mould on the kitchen and bathroom ceilings and walls that required treatment, and evidence of mould in a bedroom cupboard requiring more specific treatment. There was no evidence of structural problems or leakage. 
The manager did not observe the ineffective mechanical ventilation in the bathroom, a poorly working fan, or total absence of mechanical ventilation in the kitchen. That was identified four months later by a technical inspector who visited after the health visitor resent her letter in November.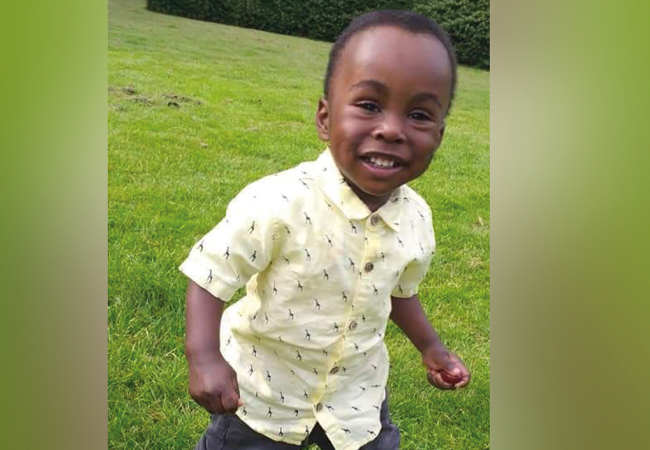 Awaab Ishak died just eight days after his second birthday. Credit Men Media
But it emerged at the inquest that it is widespread policy when claims are made not to take remedial action until it has been agreed with the claimants' solicitors, so no action was taken in Awaab's home.
The Coroner's Report sets out the findings of the Home Office and paediatric pathologists that Awaab had severe granulomatous tracheobronchitis, a condition that is usually a longstanding process taking weeks or months to develop. 
The court was told that the presence of granulomas is evidence of a long-term inflammatory process, worsening with continued exposure and very rare in young people. The distribution observed fitted a pattern of something entering the airways and causing the granulomas. The court was told that this fitted with fungal infections. 
Together with the history and circumstances and post-mortem findings, the only explanation, in the pathologists' opinion, was that death was due to chronic exposure to fungus. The coroner found, as a matter of fact, that the medical cause of Awaab's death was acute airway oedema with severe granulomatous tracheobronchitis due to environmental mould exposure. 
The coroner heard from Richard Blakeway, the housing ombudsman, who reported increasing numbers of complaints relating to this issue, with emerging common themes. One theme is an over-reliance on the contribution of a tenant's 'lifestyle' as the cause of the problem, or blaming tenants instead of preventing problems. 
The coroner found that 'the most likely cause of any damp or moisture in 2020 was, more likely than not, due to normal daily living activities', and stated that 'there is no evidence that the ways of living by the family were in anyway excessive'. The idea that those in rented housing should be expected to cook, shower and wash their clothes less frequently is simply ridiculous.

Awaab Ishak's shocking death shows that ventilation is a matter of life safety. Like fire, it needs treating as such
This tragic death was utterly preventable. Had the flat been adequately ventilated then it is highly likely that Awaab would be alive now. The coroner reports: 'Furthermore, I find as a matter of fact that the ventilation in the bathroom was not effective, there was a lack of ventilation in the kitchen and an overall lack of an effective ventilation system in the property. This was a direct contributing factor in the development of the mould.' (Coroner's Report, para 30) 
Put simply, Awaab died as a consequence of the mould that grew because his home was inadequately ventilated. 
Part F of the Building Regulations requires that 'there shall be adequate means of ventilation provided for people in the building.' The coroner's finding of inadequate ventilation is therefore a finding of fact that the home did not comply with Building Regulations in respect to its ventilation. 
This tragedy clearly demonstrates the importance of homes that are designed to comply with the ventilation requirements of Building Regulations, built with effective, compliant ventilation, and maintained in that state.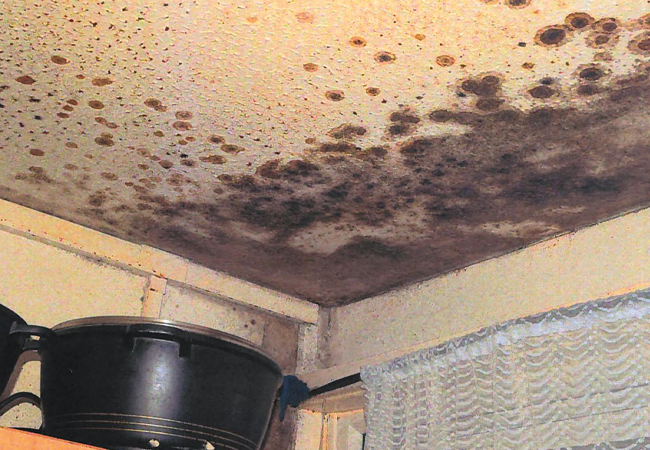 Mould in Awaab Ishak's Rochdale flat. Credit Men Media
This is not a novel or shocking discovery – a simple review1 of research and case studies of mould and damp in buildings reveals a host of papers published over the past 30 years covering the UK and Europe. The shock is that a two-year-old child has to die to make this front-page news.
It also underlines the need for all properties to be provided with adequate ventilation, irrespective of their age, and that improved ventilation should be a requirement of thermal improvements such as retrofitting insulation. When homes are retrofitted with insulation to improve their energy efficiency, it is essential that the ventilation is also addressed and, if need be, improved. This also highlights the importance of infection-resilient environments2 in day-to-day life and not just in pandemics. 
The coroner has written to Michael Gove and Steven Barclay, as housing and health Secretaries respectively, setting out her very legitimate and reasonable concerns and areas of actions that need to be taken3. However, these concerns all relate to the management of occupied social housing. They do not include asking how building control allowed this one-bedroom flat to be created with inadequate ventilation that did not meet the legal requirements.
It is therefore very timely that the Health & Safety Executive (HSE) is currently consulting on its proposed competency framework for building control inspectors. Those who read this column promptly still have a week to respond to the consultation4.
There are four instances of ventilation in the framework, on pages 21-23. Please send your thoughts and suggestions on the draft to CIBSE, but in this instance – and especially on this topic of building control competence in relation to ventilation – please also send your thoughts directly to the HSE, setting out why you think it is essential that building control practitioners are fully competent in the provision of adequate ventilation to buildings of any type, but especially dwellings. This is our chance to make the point and demonstrate the issues that are at stake if building control does not act to ensure that buildings are ventilated.
Gove and Barclay have until mid-January to reply. It is imperative that they not only reply, but that they act decisively on the coroner's letter, unlike the instance of the coroner's letter to Eric Pickles about the Lakanal House fire.
Michael Gove has, commendably, already written to Local Authority and Housing leaders with statutory directions under the Housing Act to address mould and damp, requiring initial responses by the end of November. But the coroner has not highlighted to him that non-compliance with Building Regulations was a contributing cause of this child's death. Gove's department needs to address that urgently, too.
Awaab Ishak's shocking death shows that, just like fire, inadequate ventilation can be fatal. Like fire, ventilation is a matter of life safety. Like fire, it needs treating as such.
I am indebted to Giles Peaker, solicitor and creator of the 'Nearly Legal' housing blog, for detailed information about this tragic case. 
References:
1 SD Platt et al, 'Damp housing, mould growth, and symptomatic health state', The BMJ, 1989
2 Infection-resilient environments, National Engineering Policy Centre
3 Coroner's Report
4 Building Control Inspectors Framework Consultation
5 Council housing and housing association