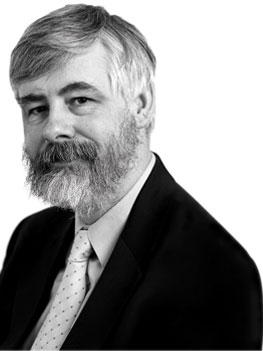 The Draft Building Safety Bill is a foretaste of the new world of building safety regulation. The building safety regulator (BSR), based in the Health and Safety Executive (HSE), will have new powers for many residential buildings in operation.
This includes a new statutory role of building safety manager (BSM) for all residential higher-risk buildings, sometimes referred to as 'buildings in scope'. As well as a BSM, they must have a safety case that persuades the regulator the building is safe to occupy and its management systems are adequate to keep it that way.
They will also need to adopt the 'golden thread' (see details at bit.ly/CJJul21HD), and to show they have the information about their building to support its safe occupation and operation.
Beyond the 12,000 or so buildings in scope, a new system of competence assessment and recognition will apply to all building professionals of all disciplines working on all buildings, with a growing focus on regular, relevant, robust and meaningful continuing professional development and regular revalidation of professional registrations.
New statutory duty holders will be introduced for all buildings, with a principal designer and a principal contractor role, extending the scope of current construction design and management requirements. 
There are changes to the building control system too, intended to level up standards across public and private sectors and drive greater focus on delivering safe outcomes from construction or refurbishment works, whatever the building and whoever the building inspector.
The new regulator will control enforcement, with a clear remit to deliver meaningful and effective enforcement action that increases the risks and penalties of being caught and enforced against.
At present, there is a widespread lack of awareness of these changes. It seems that many think the whole building safety programme only addresses residential buildings over 18m or six storeys high.
Many seem totally unaware of mandatory CPD, new duty-holder roles and the new regime. There is a real gap between the reality of what is proposed and general understanding in the industry.

There is a real gap between the reality of what is proposed and general understanding in the industry
But there are other gaps. It is common practice for invitations to tender to say that bidders must meet all relevant legislation and regulation. This is fine in theory, but if the client does not understand the requirements of the new regime, they cannot assess which bidders understand it – let alone whether they comply with it.
If work is awarded to bidders who failed to price for working to the new regime, the contract price will simply be inadequate. And we all know where that leads: corner-cutting, cost-cutting and another lap of the 'race to the bottom', as Dame Judith Hackitt described it. It will not improve the prospects of safe outcomes or a robust golden thread from the project.
As well as client awareness, there is a real gap between how bids are evaluated and the requirement for safe outcomes.
Quite simply, how many invitations to tender will articulate any requirement to deliver safe outcomes? And how many will evaluate bids against the potential to deliver safe outcomes that are compliant with the new regime?
Unless there is a real change in the behaviour of clients, the supply chain will struggle to fully adopt the changes set out in the draft bill.
Indeed, unless clients are seen to be rewarding those who seek to comply with the new regime, and those that do not comply experience commercial disadvantages from their non-compliance, this will be another burden on the law-abiding. 
In addition, unless clients are clear about what they need to get from the supply chain, and are clear about getting it, they will have real problems satisfying the regulator that their building is safe. 
Unless the procurement of buildings prioritises safety and demands the data that underpin safe management of the occupied asset, it is very hard to see how the Building Safety Bill can succeed. CIBSE members will need to be very clear in their advice to clients, and fully informed about the bill and its requirements.