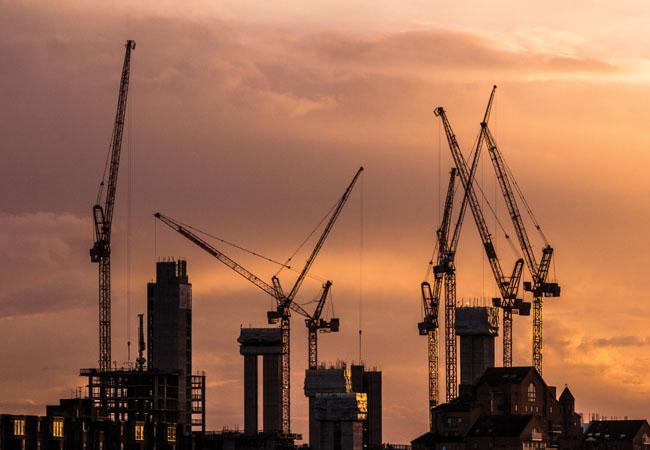 London office construction has grown by 20% over the past six months and developers are increasingly optimistic about prospects for the market, according to the latest Deloitte London Office Crane Survey.
The market collapsed by 50% from a peak of more than five million square feet during the first Covid lockdown but has now risen above three million again, with more than 80% of schemes going forward on a speculative basis.
New office construction has dropped by 9% since the last survey, but upgrades of existing office stock account for 56% of the new work pipeline.
The survey, carried out in March, found 85% of developers are still concerned about weak tenant demand for office space. However, no respondent said the leasing demand had worsened and more than half (57%) felt it had improved.