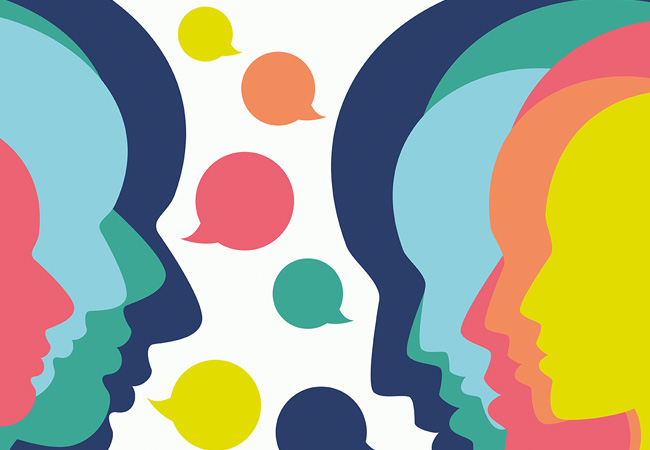 The construction industry has gone through unparalleled levels of upheaval in recent years. Covid and Brexit have disrupted working lives and contributed to a skills shortage that has put more pressure on engineers tasked with delivering ever more complex buildings.
While the drive for net zero and the Building Safety Act make 2023 a critical year for building services, it is important to pause for thought and consider how individuals are coping with the pressures of a post-pandemic world, in which the separation between work and home has become more blurred.
Industry reports indicate an increasing number of people in construction struggling with mental health. A 2020 report by the Chartered Institute of Building found that almost a third of employees in construction experience elevated levels of anxiety, while the Office for National Statistics recently revealed that suicides in the sector jumped by 5% in 2021, to 507. Analysis by the Lighthouse Construction Industry Charity found that this was four times higher than in other sectors.
James Bevis, managing director of Exyte Hargreaves, has seen more pressures on building services personnel since 2020: 'We have faced a multitude of unprecedented socio-economic incidents: Covid, the cost-of-living crisis, Brexit pressures, material and labour shortages. Add all of that into the same melting pot and it's clear to see it hasn't been easy for anyone.'
Kathryn Cox, HR director at ChapmanBDSP, believes people are struggling to maintain a work/life balance. 'Improvements in technology mean people are never not working; there is constant access to the online workspace,' she says.
The impact on mental health of everyday working pressures should not be ignored, adds Francesca Scull, Leadership & Organisation Development HR business partner at HDR. 'I'm not alone in observing my colleagues struggle with tight deadlines, demanding clients and suppliers, and looking after staff,' she says.
So, how are these companies supporting the mental health of their employees? An HDR recruitment drive in 2022 has helped to take pressure off senior engineers, says Scull. 'We have hired around 23 graduates and apprentices, and it's boosted morale. Increasing the workforce allows senior engineers to delegate tasks to make their own workloads manageable, and pass on valuable skills to future industry leaders.'
HDR also offers mental health first aid training, hosted by charity Mind, for which any employees can volunteer. It now has 23 mental health champions. 'We also have an annual coffee morning to emphasise the Time for Change initiative and raise awareness around mental health in our offices,' adds Scull.

In any business venture, stress is counterproductive. Work-life balance, or happiness, is of primary concern for the building services staff – Francesca Scull
ChapmanBDSP has as many mental health first aiders (MHFA) as it does standard first aiders, says Cox, all trained through St John Ambulance. They are the go-to people for anyone in the company. 'MHFA publish a monthly newsletter, reminding people to take regular breaks, go for walks, speak to their colleagues. Sometimes, it is small changes that make all the difference,' Cox adds. The company also hosts annual wellness and stress awareness weeks.
Exyte Hargreaves has several MHFA too, and 'fully supports site-based initiatives led by our contracting partners', says Bevis.
Cox believes preventative action is key. 'People will cope and cope until they can't cope any more. We want to try to catch it before it gets to a point where it needs a lot of intervention,' she says. Working with the clinical side of mental health is more challenging, however. 'Even with personal experience or a lot of empathy, our MHFA are not experts,' adds Cox. 'I think the next stage is to train line managers in this area.'
If a real concern for someone's safety is identified, Scull, at HDR, says that HR is notified immediately. 'We promote Mind's online resources for self-referral, alongside our employee assistance programme, which is completely confidential and available 24/7,' she adds.
Similar assistance programmes are active at ChapmanBDSP and Exyte Hargreaves, with unlimited hours of free counselling available. Exyte Hargreaves is also about to launch a new health and wellbeing programme for its teams, which includes a hub where employees can access articles and self-help guides.
The importance of listening
Bevis says it's important to recognise that employees have particular needs and as an organisation be attuned to unusual behavioural changes at work that may tell you someone is struggling. 'Has that person become withdrawn? Are they taking more sick days or isolating themselves from friends and colleagues? We have several strong managers at Exyte Hargreaves who are crucial in identifying the people who need help at the earliest stage.'
HDR's number one value is to listen first. 'There can be a lot of talking,' says Scull, 'but it's listening we need more of.' She adds that firms should avoid unnecessary strain on their staff when delivering for clients. 'It's about being mindful of delivering the best project without risking the health of the workforce,' she says.
Cox stresses the importance of making people aware of mental health 'If you can reach a point where they are comfortable having these conversations, then you have achieved a great deal,' she says. Bevis agrees: 'Keep talking and count on your support network. Whether it's a manager, a friend or family member – don't face your challenges alone.'
Cox believes professional membership bodies also have a role to play. 'Mental health can affect any individual at any time; what's important is the framework available to help,' she says.
The Construction Leadership Council has asked the Lighthouse Construction Industry Charity and Mates In Mind to co-chair a project to improve wellbeing and welfare in construction. The Make it Visible initiative aims to reduce stigma around mental health and increase awareness of support services. It will unite the HSE, trade and professional bodies, clients and contractors to drive the change to improve wellbeing and, ultimately, reduce suicides.
The initiative is an opportunity to put in place a framework for the benefit of future generations of engineers and construction workers. As Cox says: 'I'm not sure you can ever do enough in area – it's here, it's not going away'.
For support with mental health visit Mind
Don't be afraid to get help
By Exyte's David Fitzpatrick
I am of the generation that was told to 'man up' when faced with anxiety or stress. Through personal experience, however, I realise the impact stress-related illness can have on you, and how important it is to talk to people about how you are feeling, in order to start the journey back to health.
I am a normal working bloke, spending time visiting customers, managing them through their work and, sometimes, personal struggles, volunteering for charitable work, and doing work-related social events.
How many of you have found yourself getting up earlier and earlier to fit everything in and then realising this has become the norm? You get frustrated by the demands on your time, the constant calls, and the number of emails, which leave you no time to do your work.
That's life and, most of the time, we cope – but if you get any of the following symptoms, as I did, maybe it's time to ask for help. The obvious ones are tiredness, getting frustrated, losing your temper with colleagues and family, not looking after your health, always eating on the run. You just get through the week, but then Saturday and Sunday become work days.
That was my life – until it got worse. There were increasing signs of anxiety and stress: I followed a car that cut me up on the motorway so I could give the poor bloke a piece of my mind; I sat in my car trembling and in tears because I could not face walking into the office; never sleeping more than three hours a night; and hearing my voice change in meetings as I was so frightened of being heard.
I finally broke. Luckily, I have a very supportive family and friends, who helped me to get the right support and on track to getting better. But it made me realise how important it is to have access to skilled people much earlier. Many people are going through the same, but feel they cannot talk about it. So, for me, it's time to 'man up' and be comfortable talking about mental health, and to listen to those who might need help.
References:
Understanding mental health in the built environment, CIOB, 2020