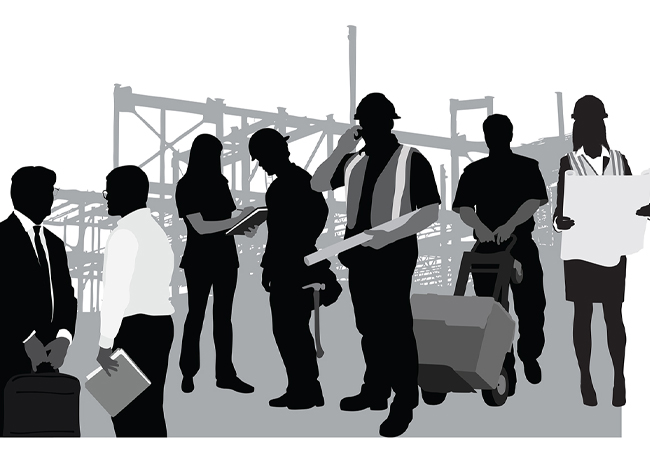 The new year will bring uncertainty and turbulence as the construction industry awaits the fallout from Brexit and what the implementation of Dame Judith Hackitt's recommendations in the Independent Review of Building Regulations and Fire Safety mean for the sector.
With Hackitt calling for a fundamental change in the construction culture, we have asked representatives from across the project supply chain what they need for the industry to deliver safe, comfortable and low carbon buildings.
The client (at the start of the process) and the facilities manager (at the end) valued the health and wellbeing of occupants, as well as some form of soft landings to ensure systems and equipment perform as intended. A recurring theme was collaborative working for successful construction and building operation.
The consultant
Sound technical advice with in-depth knowledge of the sector is needed from manufacturers, says Dave Grzelka, building services engineering manager at consultant and site inspector NPS North West. As the designer's remit is so wide, manufacturers need to cover their niche area comprehensively, have products ready in advance of any regulatory changes, and lead technological advance. 'Manufacturers that are prepared to involve themselves in the commissioning process to enhance warranties are invaluable,' says Grzelka.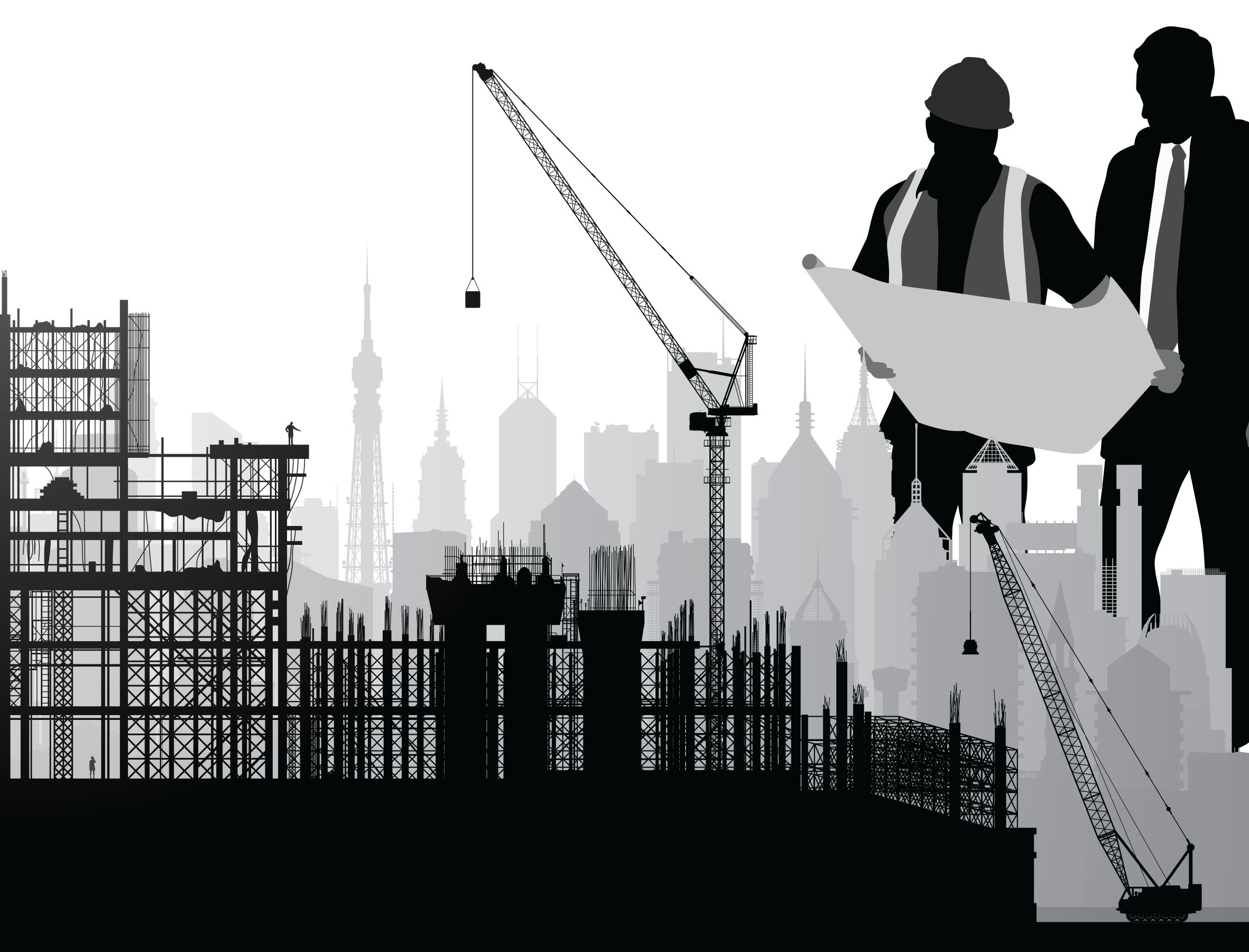 Every manufacturer will have the occasional supply or manufacturing blip, and their response to such issues will separate the fully rounded firms from those that are lacking, he adds. 'Installers, or end users, need rapid and thorough responses to site or in-use issues. A manufacturer's support team, which is able to respond quickly to commissioning or diagnostic problems with minimal delay, is important to achieving a successful project.'
From installers, Grzelka says the consultant needs a buy-in to the aims developed with the client, and a professional team ethic to overcome the inevitable site challenges as they occur.
'A willingness to train operatives in new equipment and installation techniques is crucial to having a successful project,' he says. 'Proper planning of commissioning, with its inherent need for sequencing, and the necessity to involve the manufacturer's team for full specialist commissioning are vital to give all available warranties to the client and offer optimum functionality.'
Ashley Bateson, partner and head of sustainability at Hoare Lea, believes advancements in sensing and monitoring technology will be a great driver for improving the quality of the built environment. It will also challenge how the industry procures and manages buildings. Access to data on thermal comfort, air quality and other metrics in the workplace stimulates curiosity among office workers, he adds.
'We find people are normally more interested to know about internal air quality than energy consumption. This is probably because factors that affect productivity and wellbeing directly are more tangible than the cost of energy paid by an organisation.'
Bateson regards the democratisation of data as positive. 'In the future, occupants will be asking how their comfort can be improved, with an expectation that employers should do something about it. Recently, we have noticed that teachers are getting more demanding about classroom comfort conditions, with one union suggesting internal conditions should not exceed 28°C, even though we are expecting a warmer climate,' says Bateson.
Access to good-quality data, however, will mean the industry will need to get better at delivering buildings that are fully tested and commissioned, with calibrated and validated monitoring devices, he adds. A soft landings approach to procurement will help deliver this, with greater attention to aftercare and outcomes.
Regulations in 2019
CIBSE technical director Hywel Davies summarises what regulations to look out for in 2019:
The upcoming consultation for Conservation of Fuel and Power: Approved Document L, which will include overheating, is expected to be published in the spring

The government is calling for evidence on the future technical guidance contained within Approved Document B (fire safety). The consultation closes at 11.45pm on 1 March 2019

The government has published its implementation plan in response to Dame Judith Hackitt's Independent Review of Building Regulations and Fire Safety
The government will have to find a way of implementing the latest revision to the Energy Performance of Buildings Directive, published in June 2018. The deadline for this is 2020.

The manufacturer
The biggest challenge for businesses will be updating their buildings to become more energy efficient, healthy, productive and comfortable, while helping to mitigate the effects of modern life on the planet, says Martin Fahey, head of sustainability at Mitsubishi Electric.
Last May, the government introduced The Grand Challenges policy paper, which wants the energy use of new buildings to be reduced by at least half by 2030 (see bit.ly/CJJan19grand). 'That's a mere 11 years away, but it's eminently possible, so we need to start acting now,' says Fahey, adding that legislation should be driving the right outcomes.
'The burning of fossil fuels in buildings needs to be replaced by electrically driven technologies powered by a grid that is getting cleaner through the generation of renewable energy,' he says. 'All of this should, increasingly, be overseen by automated controls that maximise efficiency and reporting, while minimising outgoings.'
Technologies to reduce energy use already exist, and the industry has the design, installation and commissioning skills, and people ready to deliver the solutions, adds Fahey. 'Our buildings can be the ideal platform for generating their own heat and electricity as we move towards becoming "prosumers" in a smart, intelligent energy system.'
To secure this, Fahey says we need early engagement with stakeholders to ensure systems are installed as designed and to the same level as they were manufactured, and deliver reliable performance and efficiency.
The contractor
Working collaboratively with industry peers and the supply chain is important for successful construction, says Pauline Madden, supply chain coordinator at Shaylor Group. 'Bringing together dedicated teams with specialist skills and resources ensures the completed project performs to the highest possible standard,' she adds. For a building to succeed, it is vital to understand:
The proposed use

Expected occupancy hours

How the building will be managed

Life-cycle running costs

Life expectancy of the building

Sustainability measures.
Consideration of these helps identify the most suitable materials from a price, performance and appearance perspective, says Madden. It also aids the selection of an appropriate supply chain to meet building requirements.
Shaylor Group's pre-qualification questionnaire captures: relevant compliance, health, safety, environment and quality information; the Construction (Design and Management) Regulation requirements; capabilities; and specialisms.
'This enables us to determine the most suitable subcontractors for the project,' says Madden, 'ensuring a collaborative approach and a shared desire to produce an end product that meets the client's expectations.'
The use of modern technologies equips the delivery team with a method of planning, designing, constructing and managing the works, she adds. The firm's dedicated BIM department also brings efficiency to the design process by coordinating required services with the building fabric across the life-cycle of a project.
'No matter the scale, location or sector, collaborative working, extensive project understanding, appropriate supply chain selection and new technologies are all factors in creating a building that performs,' Madden says.
Brexit and a potential no deal
Julie Godefroy, CIBSE technical manager, says legislation already exists in the UK on energy and carbon, independent from the EU, so – in the short to medium term – there shouldn't be too much impact after Brexit. The Clean Growth Strategy also gives some direction and cooperation will continue, through industry bodies, on things such as BSI and EN standards.
The bigger impact may be felt on staff, expertise and the import of materials, she adds. The white paper on post-Brexit immigration implies that EU workers will be treated in the same way as non-EU ones, so visas will be available for 'skilled workers' with a salary of £30,000 or more. 'But that is not what most engineering graduates will earn,' says Godefroy. This could bring an upward push on salaries – good for workers, maybe less so for employers. Long term, Godefroy says, it might help to address the undervaluing of engineering, encouraging more students to take up the profession. The £30,000 figure will be consulted on.
Supporting visa applications is a difficult and costly process that big firms can absorb, but which can be too much for smaller ones, she adds.

The facilities manager (FM)
The FM team will have a significant part to play in achieving designed building performance, and the cost of non-performance will have a disproportionate effect considering construction cost, says James Campbell, strategic asset and facilities management partner at Troup Bywaters + Anders, and CIBSE Facilities Management
Group committee member. FM teams need to be intrinsic to the construction process, because they will spend longer than anyone maintaining, operating and modifying the building to support the business and its occupants.
However, a significant delay in FM engagement during construction still exists. The BSRIA Soft Landings Framework has raised the profile and benefits of early engagement through to post-occupancy evaluations, but Campbell says soft landings is often considered a commissioning and handover 'activity' rather than the process starting at Stage 0, where it can deliver most benefit.
Although Breeam construction standards have brought management, commissioning, aftercare and health and wellbeing to the fore, activities required to attain some credits – such as seasonal commissioning and post-occupancy evaluations – are done over a number of years, after construction, says Campbell. 'It will again fall to the FMs to deliver these activities, so it seems logical that the later they are engaged in construction, the larger the performance gap will be during operation,' he adds.
For buildings to perform, operational teams must know them intimately and understand the design philosophy of the systems and elements that influence building performance.
'The value that FMs can bring will be proportional to this understanding, but FMs can't be expected to gain this level
of understanding if they are only engaged at commissioning – or, even worse, at handover,' says Campbell. He adds that FMs need the support of their construction peers – architects, quantity surveyors, engineers and project managers – to raise the profile and benefits of early engagement and involvement throughout the construction phase to clients.
The skills gap within the FM and building services industries can be reduced by active involvement through the construction phase, where FMs can gain first-hand experience of the technologies and construction methods used, says Campbell. Training and product knowledge can be gained through the support of manufacturers
and installers.
'We are all responsible for delivering better-performing buildings, regardless of our role,' he adds. 'This requires all stakeholders to have an understanding of the effect of each other's involvement in a project, and help clients achieve a building to perform as designed.' 
The client
As a long-term investor, it is fundamental to carry out post-occupancy analysis on projects, says Nick Lee, development director at property company CEG.
The firm's project Number One, Kirkstall Forge, has been recognised for its emphasis on design and health and wellbeing. 'What we really value is how buildings work for the people within them, and ensuring they create positive working environments. We monitor these continually to see if we can further optimise conditions, focusing on ensuring the environment is healthy and not using power unnecessarily – benefiting the planet and reducing operational costs for occupiers,' says Lee.
He adds that CEG is driven by its ability to demonstrate technically – as well as subjectively – that its buildings are better places. 'Our customers are the occupiers, and their focus is recruiting and retaining the best staff,' says Lee. 'So our driver is to create good working environments that support these business objectives. If the place works well for its people, it is good for everyone involved.