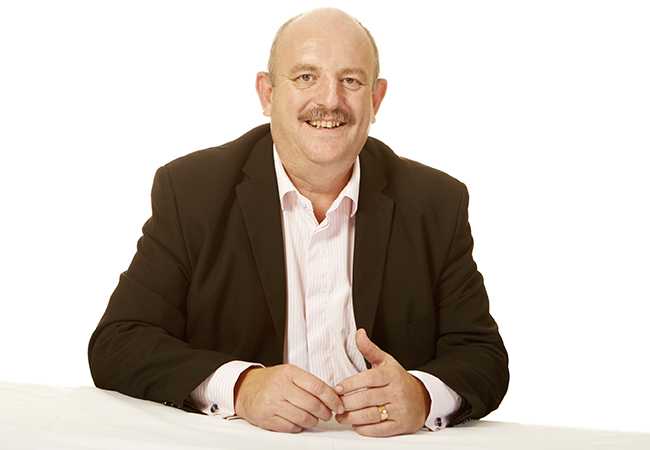 CIBSE Knowledge Management Committee chair Ted Pilbeam
CIBSE's Build2Perform event will take place online this year, from 23 to 26 November. Speakers from academia and industry will talk on subjects that CIBSE has identified as Knowledge Priorities in 2020: circular economy; climate adaptation; digital engineering; health, wellbeing and safety; net-zero carbon; retrofit and refurbishment; and smart buildings.
The priorities were updated for 2020 by the Knowledge Management Committee (KMC), which also manages the publication of CIBSE's guides, including technical memoranda, guides, applications manuals, commissioning codes, and codes of practice. Content is generated by the CIBSE Knowledge Generation Panel (KGP), and agreed and funded by the KMC.
Ideas for content come from a variety of sources, including CIBSE special interest groups and societies. The series of Covid-19 guides on securing buildings – as well as Guide L: Sustainability 2020, Guide D: Transportation systems in buildings, Design Guides for Dubai and TM40: Health and wellbeing in building services – have been produced in 2020.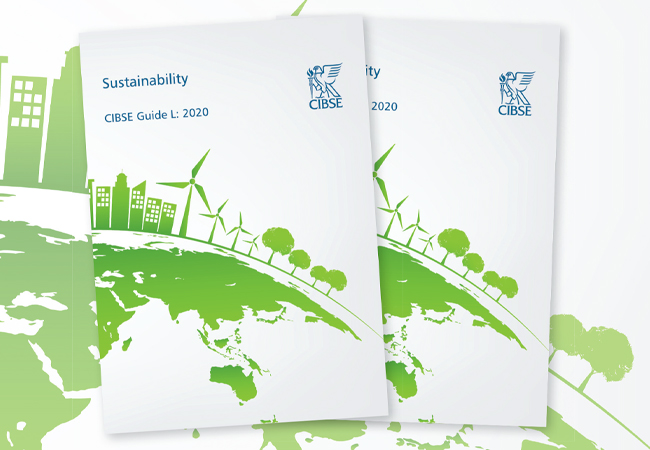 The updated Guide L: Sustainability is now available
Ted Pilbeam, building services and sustainability director at VolkerFitzpatrick, is chair of the KMC, and is keen for more people – particularly younger engineers – to be involved in content creation. 'One of the messages we're trying to get across is that it's not a closed shop,' he says. 'If you want to input, and feel you can, get in touch.'
How will the virtual Build2Perform compare with the live event? From a learning point of view, the online B2P works well, because you can pick and choose the seminars you want to really hone in on. The part you can't replicate is the networking, and just being able to look at exhibitors' stands and challenge and question whether something could be useful.
B2P has been a fantastic way of getting people into the industry , making them feel engaged, and giving them a sense of all the different aspects of building services. On other hand, the virtual B2P may attract more people who couldn't make it to the live event, particularly overseas members. I don't think we'll ever go back to a live-only event. Ideally, we'll have a blend of live and virtual.
How will CIBSE disseminate future knowledge?
The pandemic has shown just what can be achieved and I have to highlight the exceptional work by senior members supported by the CIBSE technical team in preparing prompt industry-leading Covid-19 advice and getting it published so quickly. This is a brilliant example of what we can do. There will always be a need for exceptional base information, but we also need to be conscious that it has to be relevant and updated for a variety of platforms – the great weighty tomes are long gone.
In the long-term, we will be looking at putting different categories of information on some sort of digital platforms – then there are interactive tools to consider. The utopia would be to have live documents. We will still have to maintain a rigorous quality assurance process, but it must not hold up the creating of new publications.
Can anyone contribute content to CIBSE publications?
The KGP is made up of a broad spectrum of academics and practitioners, and people are encouraged to contribute. I think people feel that, deep in the bowels of CIBSE there is a big steel door with lots of Minion-type characters behind it, spewing out never-ending knowledge that feeds into CIBSE publications. In reality, it takes a lot of hard work by a combination of CIBSE staff and members to ensure we are up to date and relevant.
How will virtual learning affect future content?
We have really good data on what's being downloaded, and now we have the challenge of what we do with the data and how we react to it. Going forward, that will help form future guidance and knowledge.
What has been the financial impact of Covid-19?
It is a challenge, and we'll have to make sure money spent is for the best reasons and priorities. It would be lovely to be pumping out technical memorandums every month, and new knowledge, but we have to be realistic. There is a thirst for new documents, but we have to check what we already have to see make sure it is up to date and relevant.