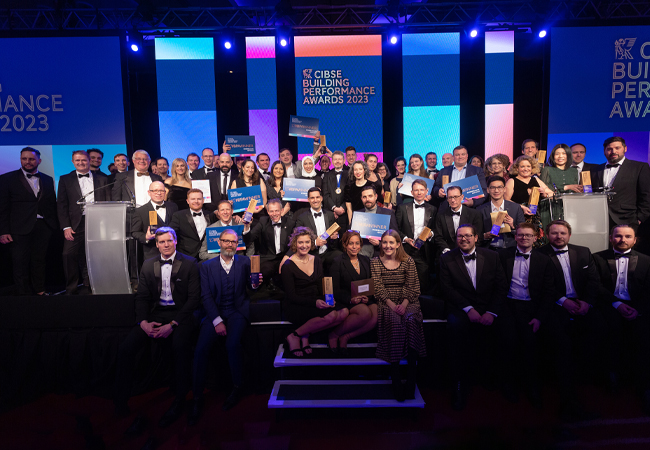 A housing retrofit project in Wales has been named overall Building Performance Champion at CIBSE's annual awards, held at the Park Plaza Westminster Bridge on 1 March.
The Low Carbon Built Environment Team, at the Welsh School of Architecture (WSA), Cardiff University, also won Collaboration of the Year and Project of the Year for Towards Net Zero: Evidence from six whole-house energy retrofits.
Fifteen awards were given out on the night. Arup associate director Stephen Hill was named Engineer of the year. He leads on carbon strategy and operational performance for major Arup projects and has contributed to publications on net zero. Arup also won the CIBSE Embodied Carbon Award for Consultants.
Cundall won the award for Building Performance Consultancy of the Year (over 300 employees), while XCO2 and Carbon Intelligence won the awards for consultancies with up to 50 employees and 51-300 employees respectively.
The winners are as follows:
Building Performance Champion and Collaboration, and Project of the Year – Domestic 
Winner: Low Carbon Built Environment Team, Welsh School of Architecture, Cardiff University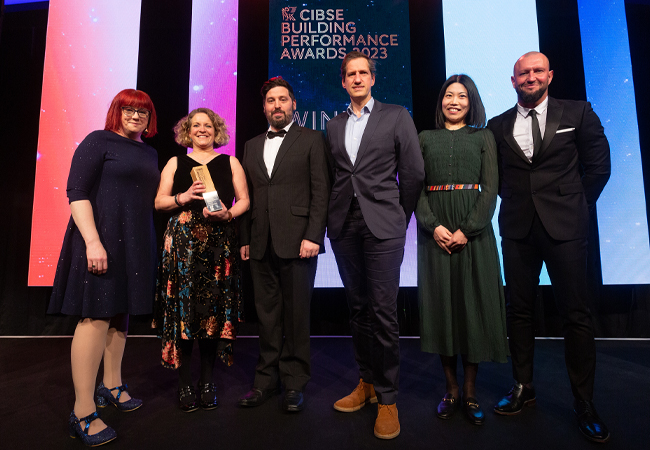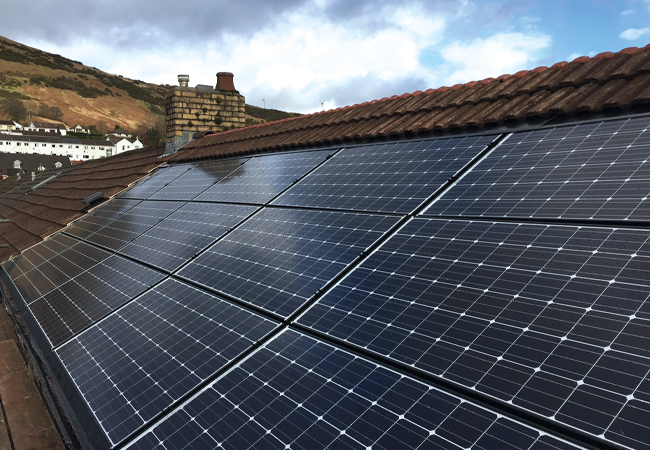 This pioneering retrofit project in Wales was a clear winner
The Low Carbon Built Environment Team, Welsh School of Architecture (WSA), Cardiff University, took the 2023 Building Performance Awards by storm by being named overall Building Performance Champion for the project: 'Working together to deliver whole house energy system retrofits at scale', which also won the Collaboration category.
It also scooped the coveted Project of the Year – Domestic for its entry 'Towards Net Zero – Evidence from six whole house energy retrofits'.
The judges said the Collaboration winning entry was 'an exemplar project, demonstrating true collaboration with multiple stakeholders on a challenging retrofit'. Retrofitting existing building stock for energy efficiency is one the UK's most challenging issues, and the learnings from this collaboration will have far-reaching impacts in Wales and beyond, said the awards judges.
The WSA team collaborated with Wales and West Housing to plan, design, procure, install and commission whole house energy systems for a range of social housing across South and West Wales.
The systems combined reduced energy demand, renewable energy supply and storage, including batteries. The retrofits resulted in reduced energy consumption and net site energy, as well as more comfortable indoor environments.
The Project of the Year – Domestic was a collaboration between Swansea Council and the WSA. Six homes off mains gas were selected, as they were energy inefficient and expensive to heat, with damp and mould problems.
The team worked with residents and the supply chain to plan, design and install efficient, replicable solutions to drive towards zero carbon targets. Carbon emission reductions are significant. Post-retrofit, the net operational carbon emissions are 197 Kg CO2e per year compared with 3,312 Kg CO2e previously.
Engineer of the Year
Winner: Stephen Hill, associate director at Arup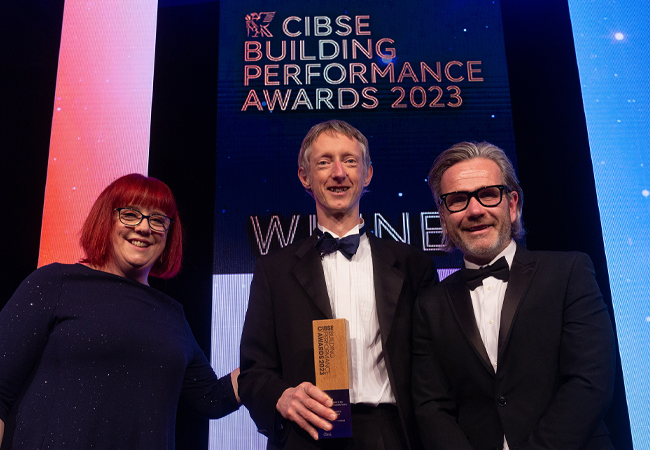 Judges praised Stephen Hill's 'infectious enthusiasm and encyclopaedic knowledge'.During his 25-year career with Arup, Stephen has been a mechanical services designer, building performance consultant and associate carbon and net zero consultant. His current role is focused on driving the transformational change required to achieve net zero carbon. He is leading on carbon strategy and operational performance for major Arup projects, and is developing carbon and sustainability frameworks for large property firms. Stephen has also contributed to net zero publications from Arup and UK-GBC.
Sponsored by Ideal Heating Commercial
Consultancy of the Year (up to 50 employees)
Winner: XCO2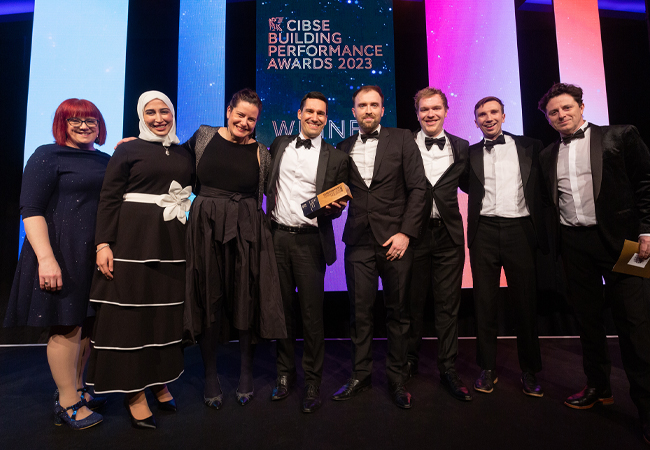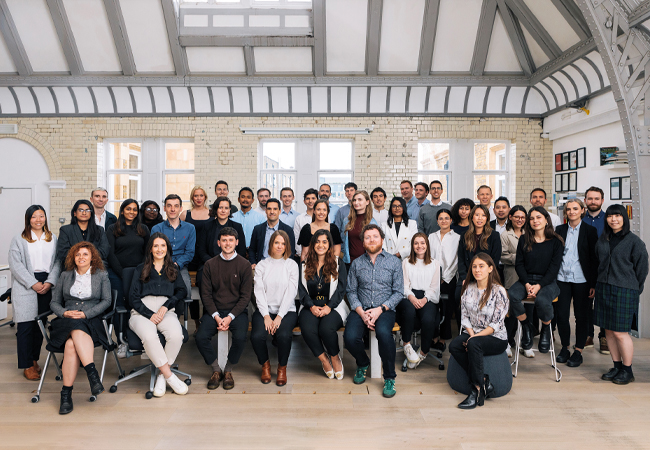 XCO2 stood head and shoulders above the other finalists in this keenly fought category, and retained its 2022 title. Its 'insightful and thorough' entry convinced the judges that it was best in class. 
The firm offers net zero services on all projects and is willing to share its knowledge by delivering multiple CPDs to the industry. 
It recently worked on five net zero retrofit projects that will result in 500 social homes in London becoming zero carbon. Working together and building relationships are two of its values, demonstrating the importance of collaboration.  
Sponsored by Mitsubishi Electric
Building Performance Consultancy of the Year
(51-300 employees)
Winner: Carbon Intelligence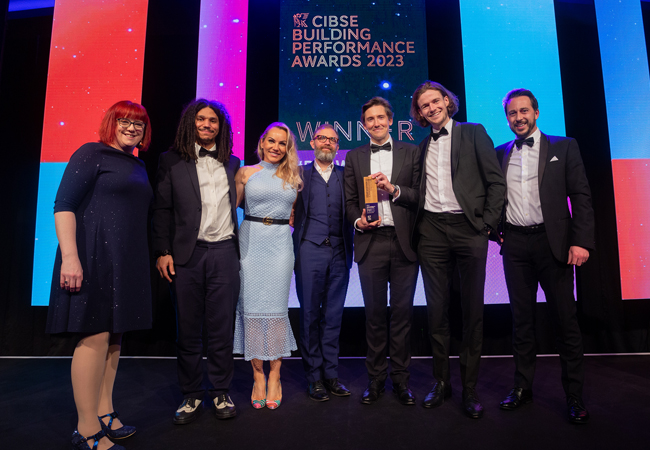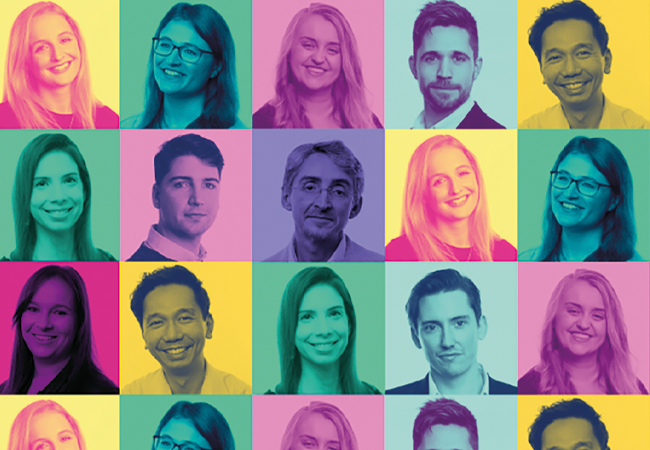 Judges were unanimous in their decision to make Carbon Intelligence the winner of this award. They said the company's programme of client engagement – using its data platform as a collaboration tool – came across strongly. Its commitment to gathering in-depth data on existing buildings was commended by the judges. The platform helps clients monitor and manage energy usage, air quality and a range of performance indicators, while its machine-learning capabilities help build performance benchmarks and highlight anomalies. 
Sponsored by Airflow
Building Performance Consultancy of the Year (over 300 Employees)
Winner: Cundall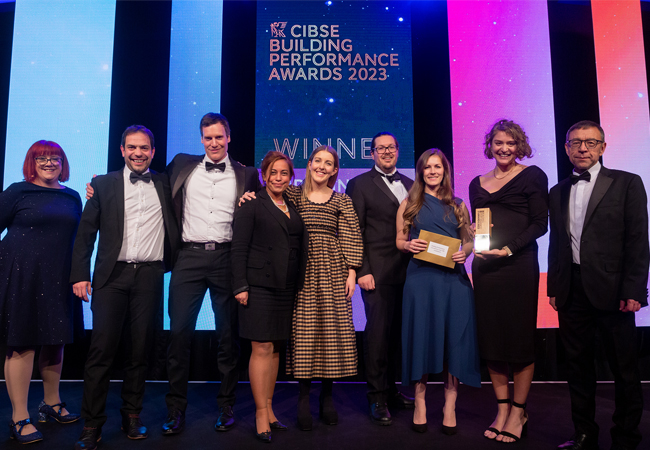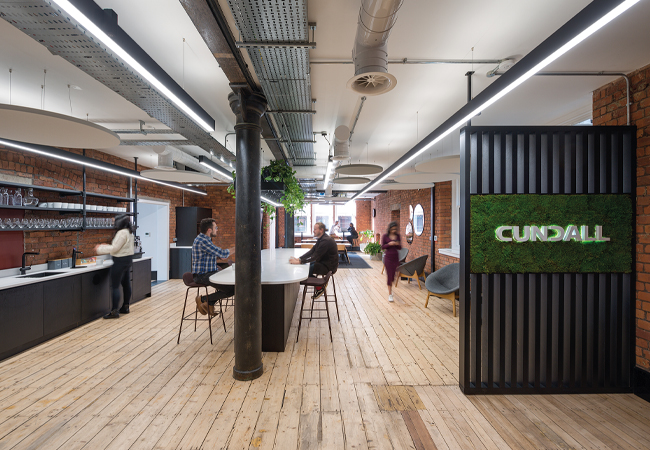 Cundall's tangible commitment to zero carbon – coupled with its strong ethics and equity – gave it the edge in this competitive category. Judges were impressed by its global Zero Carbon Design pathway, which commits Cundall to achieving zero carbon design on every project by 2030. Cundall's award entry also showed strong preparation for the Building Safety Act 2022, with its legal and construction, design and management teams working closely to ensure engineers understand and implement the changes.
Sponsored by ABB
Facilities management
Winner: Savills Portfolio – Smart Managed Solutions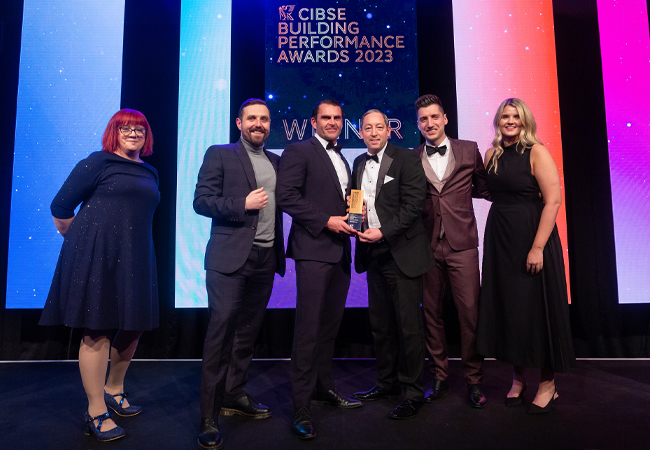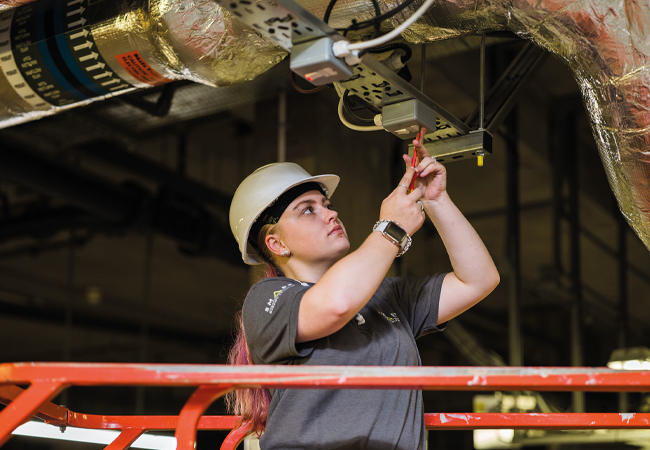 Reinvigorating its FM approach to decarbonisation for Savills Portfolio, using data and technology to drive improvement, has helped make Smart Managed Solutions a BPA winner. The judges said its entry demonstrated strong collaboration with a software provider to maintain better environments, reduce carbon and provide improved outcomes. The company's knowledge sharing across all levels of the organisation – through a Smart Academy – was a particular highlight. Smart Managed Solutions and Savills have worked in partnership for five years, maintaining a property footprint of three million ft2.
Sponsored by Gratte Brothers Group
Learning and Development
Winner: Airborne infection reduction through building operation and design (Airbods) – Loughborough University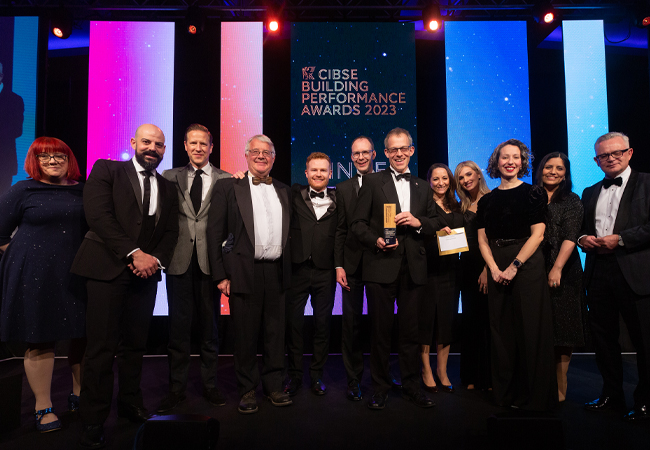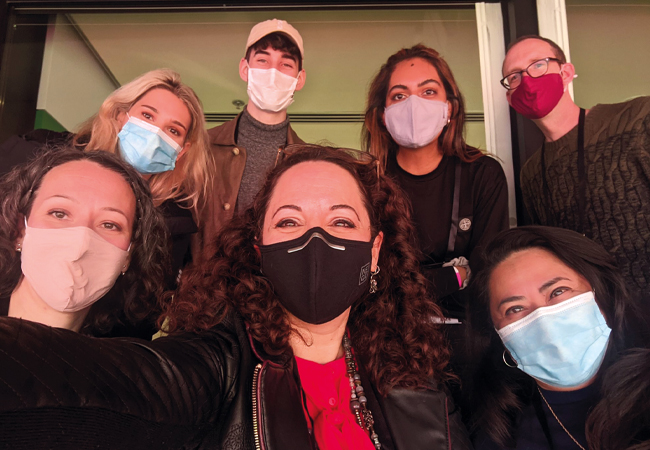 Loughborough University's research into airborne infection reduction through building operation and design (Airbods) contributed to the resumption of large-scale events after Covid. The analytical risk models it developed can identify scenarios and space types that should be targeted for remediation by improving ventilation or using air cleaning systems. It has enabled policy-makers to evaluate the changes in risk that modifications have at a population scale, enabling them to focus interventions.
Sponsored by SFS – Smoke & Fire Safety
Innovation of the Year – Thermal Comfort
Winner: iAirDoor – Wirth Research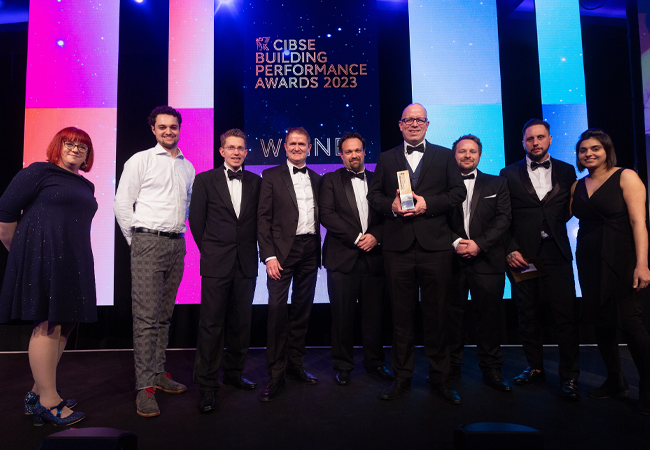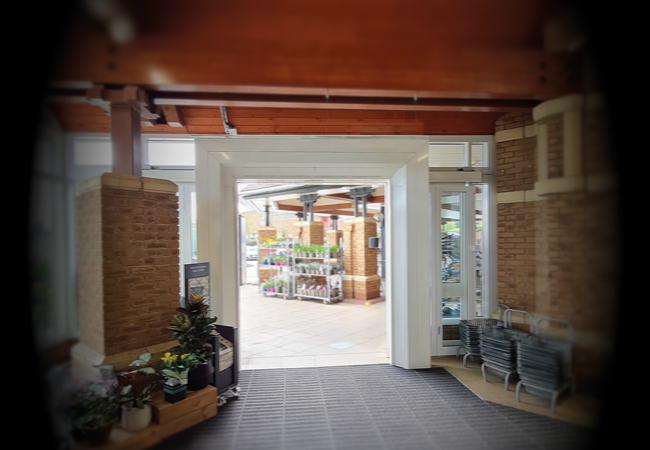 Judges praised iAirDoor for reinventing the over-door air curtain, and addressing challenges in a sector where innovation to reduce energy consumption and heat loss is 'long overdue'. They praised iAirDoor's cost-effectiveness, the ease of installation and maintenance, and the remote-monitoring and management features that allow the manufacturer to respond to operational issues. The iAirDoor significantly reduces wind infiltration through open doorways. Stopping infiltration when outside air differs from desired indoor air temperature results in significant energy savings and a noticeable improvement in thermal comfort indoors – particularly close to the open door.
Product or Innovation of the Year – Wellbeing
Winner: Volumetric Modulhaus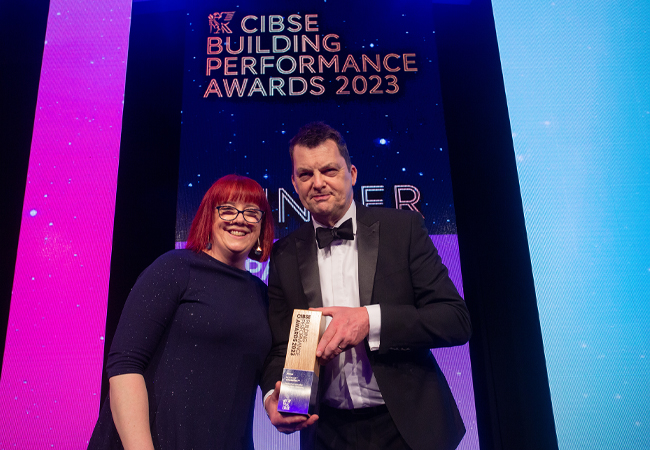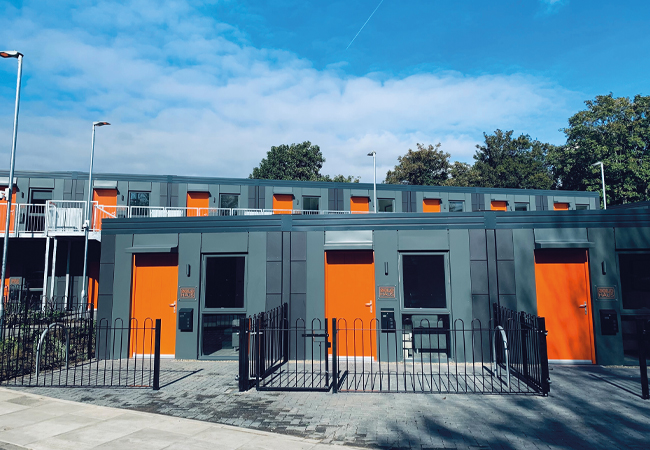 Judges described Volumetric Modulhaus as a 'stand out' winner of the Wellbeing award. They said the company's modular homes, aimed at rehousing rough sleepers, made a significant contribution to wellbeing. Volumetric worked in close partnership with Hill Group to design and manufacture the bespoke single-person homes, with 200 being gifted to homeless charities and councils across the country. Sustainable technologies allow exceptionally low running costs (around £5 per week). Nearly 200 former rough sleepers are now living in Modulhaus developments.
Sponsored by Tamlite Lighting
Product or Innovation of the Year – Air quality
Winner: HVR Zero – Hybrid Ventilation with Heat Recovery – Monodraught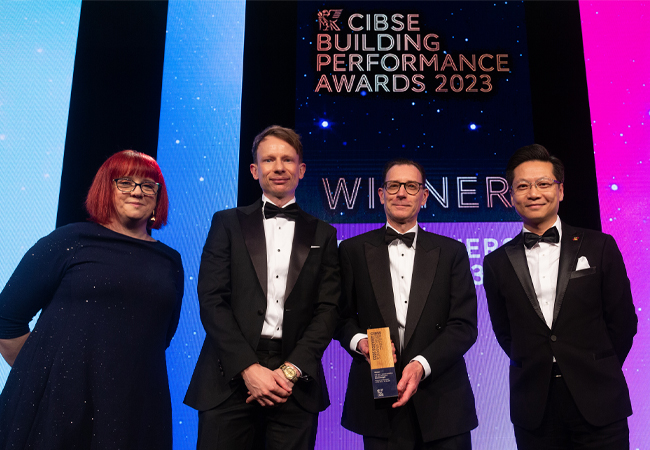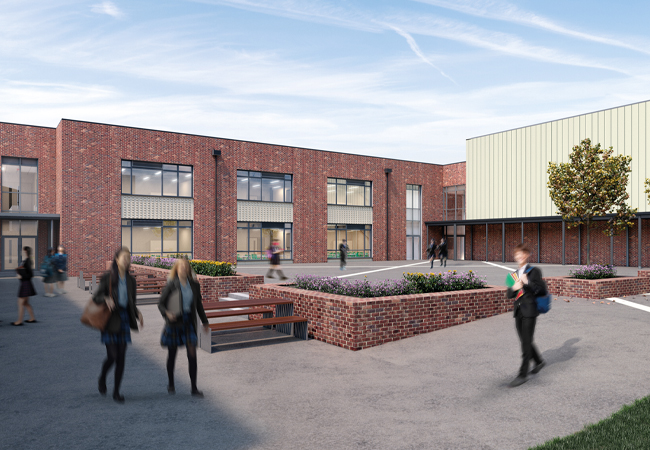 Monodraught has combined strong engineering qualities and premium material use with cost-effectiveness to achieve a decentralised energy-ventilation unit with zero embodied and operational carbon. Judges praised the level of detail that went into the product engineering and said the consideration of embodied carbon demonstrated 'how new products need to address this challenge and target net zero over the product's life-cycle'. They added that it provides an interesting challenge to traditional centralised air systems in relation to controllability and efficiency.
Project of the Year – Non-Domestic
Winner: Cranmer Road, King's College, Cambridge – Max Fordham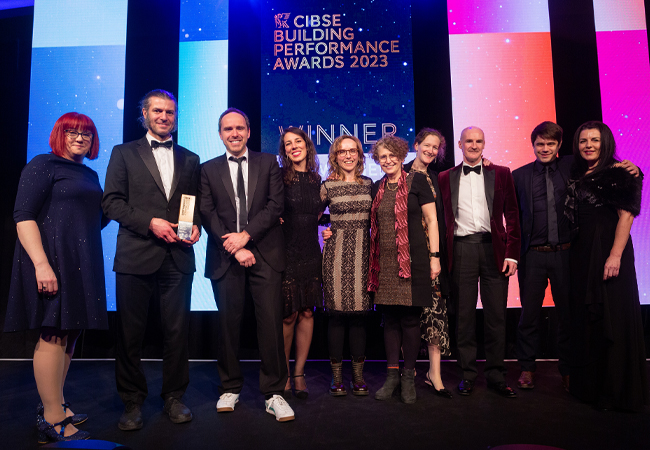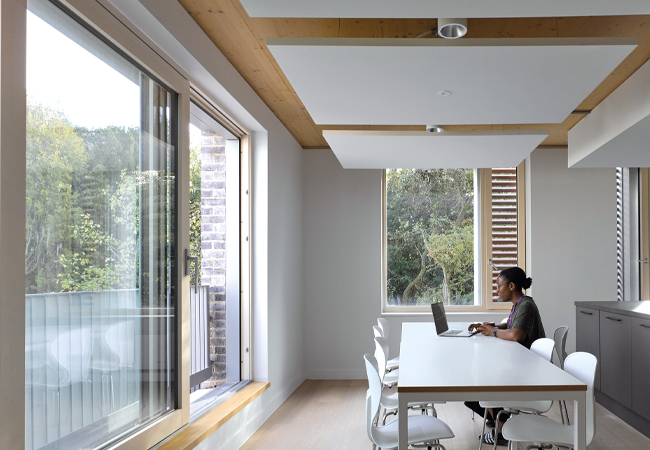 Judges loved the continuity of design, delivery and operation of King's College, Cambridge's new Passivhaus student housing. Judges were impressed by Max Fordham's focus on optimising building performance. They highlighted the survey feedback that was used to improve energy performance, the comprehensive commissioning, and how analysis of future climate scenarios influenced design and construction. A user guide was written for students, so they could understand how to achieve comfort in a low-energy way.
Sponsored by Crane Fluid Systems
CIBSE Embodied Carbon Award – Manufacturers and Suppliers 
Winner: NorDan UK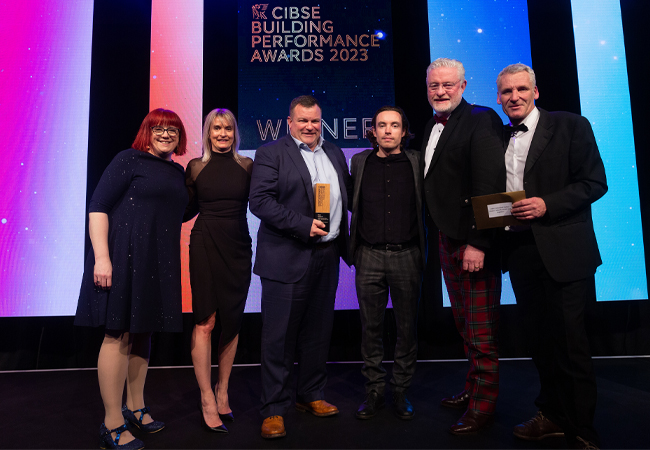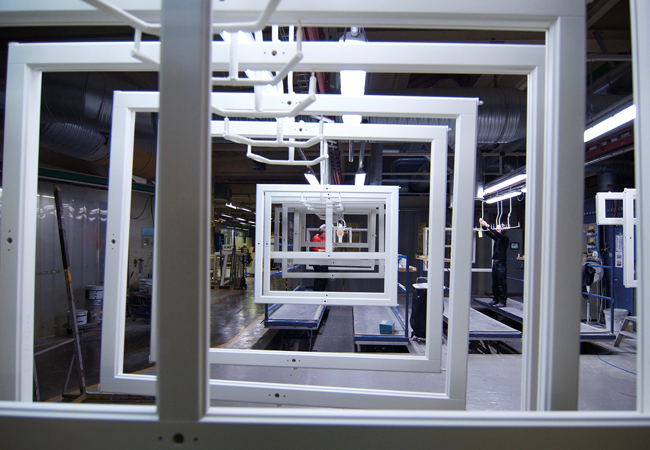 Judges said the window manufacturer had clearly considered the whole life impact of its product – from manufacturing, operation and maintenance, to end of life – and praised its award entry for including 'good-quality data'. NorDan's products have some of the lowest embodied carbon in the industry because its frames are around 95% timber, and the company uses renewable energy sources and minimises waste. Sustainability values have been implemented throughout its supply chain. 
Sponsored by Buro Happold
CIBSE Embodied Carbon Award – Consultants 
Winner: Arup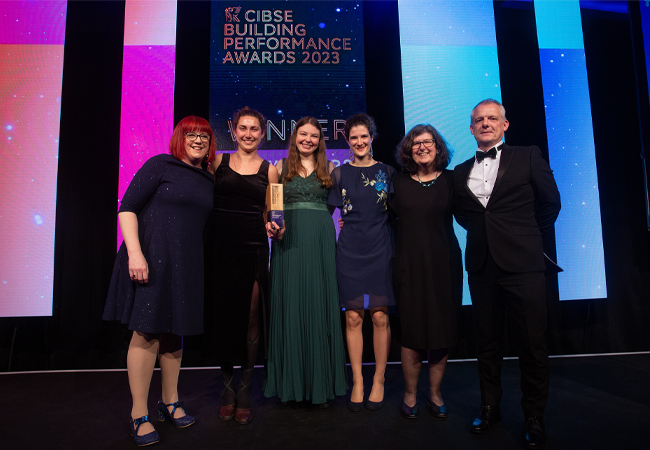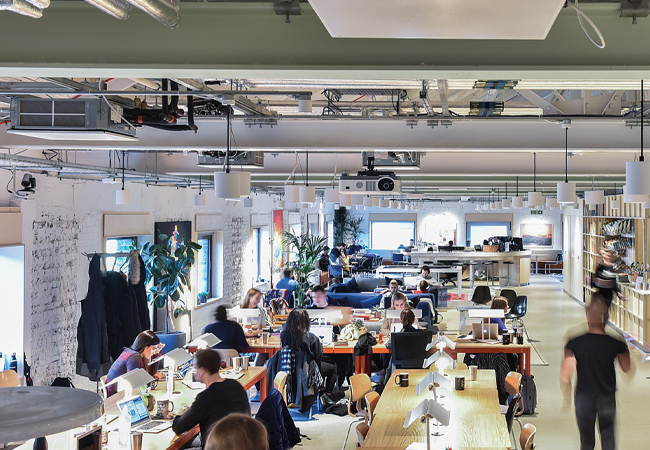 Arup has won this award for significant investment in understanding the embodied carbon of building services and assessing design options with the lowest impact. The judges were impressed by how Arup shared knowledge to drive best practice inside the firm and how it developed an internal Arup methodology to assess embodied carbon for building services. This goes beyond the TM65 mid-level calculation by including an estimate for stages A5, B4 and B5. Arup also carried out groundbreaking work on embodied carbon benchmarks for MEP.
Sponsored by CMR