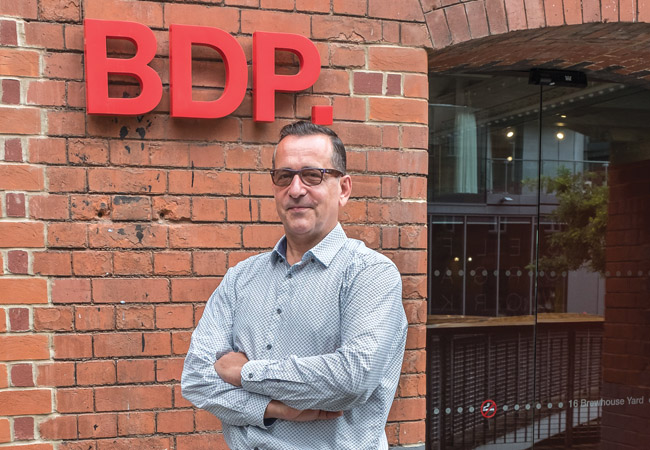 Every Friday afternoon at multidisciplinary consultant BDP, one of the design disciplines takes its turn to run the office's licensed bar. During my visit, the structural engineers were serving; on another week, it could be the building services engineers' turn.
The rationale behind this is to get to know colleagues from other disciplines, and to swap ideas and opinions. Andrew Swain-Smith, BDP's chair of building services engineering is a fan: 'You speak to people you've never spoken to before; there are no barriers to communication. It's not cliquey at all.'
There would have been a few toasts at the bar last month, after the Houses of Parliament awarded BDP a contract to carry out preliminary work to safeguard the future of the Palace of Westminster. The consultant will provide architectural and building services, while US engineering giant CH2M will supply programme, project and cost management.
Details of the contract reveal the wide range of disciplines at BDP, from architecture to building services engineering, and specialist lighting to people-flow modelling (see News, page 8). The contracts are worth £12m over the rest of the financial year, and are expected to increase in subsequent years. 'It's the opportunity of a lifetime,' says Swain-Smith. 'It's a World Heritage site and probably the most iconic building in the UK.'

"Don't design passively for passive sake, and don't go the other route of over-complex controls and systems. Have a common-sense approach"
A Houses of Parliament statement said the bid winners offered the best combination of quality and price. It would also have been swayed by the string of heritage projects BDP has worked on recently, including the Royal Albert Hall, the National Maritime Museum, University College London's (UCL's) Senate House, and the National Gallery of Ireland.
BDP's multidiscipline ethos and passion for integrated, collaborative design also helped secure the contract, according to Swain-Smith. 'We have everything under one roof – engineers, architects, acoustic and lighting specialists, building physicists and sustainability consultants.'
Integrating disciplines is an important philosophy at BDP, which was founded in 1961. 'You have to have an interest in all elements of design here. It's not about overlaying building services on someone else's designs. It's not what we do – it's about integration,' says Swain-Smith. 'You won't survive here if you don't appreciate the bigger picture and the architects' priorities.'
Having design-friendly engineers makes the MEP team very attractive to other architects, according to Swain-Smith. Around 60% of the work in his department is with architects outside of BDP, including illustrious names such as Herzog and de Meuron, Nicholas Hare and Wilkinson Eyre. Part of Swain-Smith's growth strategy is to secure more work in which other BDP disciplines are working. 'We want to chase and secure opportunities with clients who are open to having the whole design team working for one organisation,' he says.
Swain-Smith's career
Andrew Swain-Smith's first job at BDP was the Variety Club Building at Great Ormond Street Hospital. However, he cut his teeth in the education sector, in which he led the engineering profession for 20 of his 24 years at the practice. During that time, he estimates he has overseen £1.5bn worth of schools. Other buildings on his CV include the Millennium Building at Wimbledon, for the All England Lawn Tennis Club, and The Garrick Club.
Swain-Smith studied environmental engineering at London South Bank University in the 1980s, and the broad subject matter covered means he also has a good understanding of areas such as acoustics and lighting. This has stood him in good stead for BDP's multidisciplinary approach.
In 2010, he become a board director and, in 2015, was made BDP's head of building services in London. In March, Swain-Smith was appointed chair of building services across the practice, taking charge of hubs in Birmingham and Dublin, as well as in London.
Swain-Smith claims engineering is enjoying a renaissance at BDP, and two building services principals – Robert Ferry, from the Manchester office, and James Hepburn, from London – joined the board recently. This, says Swain-Smith, recognises the influence of building services engineering in fundamental design decisions.
Building information modelling (BIM) has helped bring services engineers to the fore, he adds, and a live Revit model is used widely at BDP, at every design stage. 'It's now a core tool for us in terms of designing. It enables us to appraise options and provide very fast feedback to architects and clients,' says Swain-Smith, who describes BDP as offering people-friendly engineering. This means understanding clients and working collaboratively to ensure designs meet the needs of end users.
'Don't design passively for passive sake, and don't go the other route of over-complex controls and mechanical systems,' says Swain-Smith. 'You need to have a common-sense approach and – at each stage of the process – step back and ask, why are we doing that? Is there a simpler approach? Can you look the client in the eye at handover and know that they understand how to use the building?'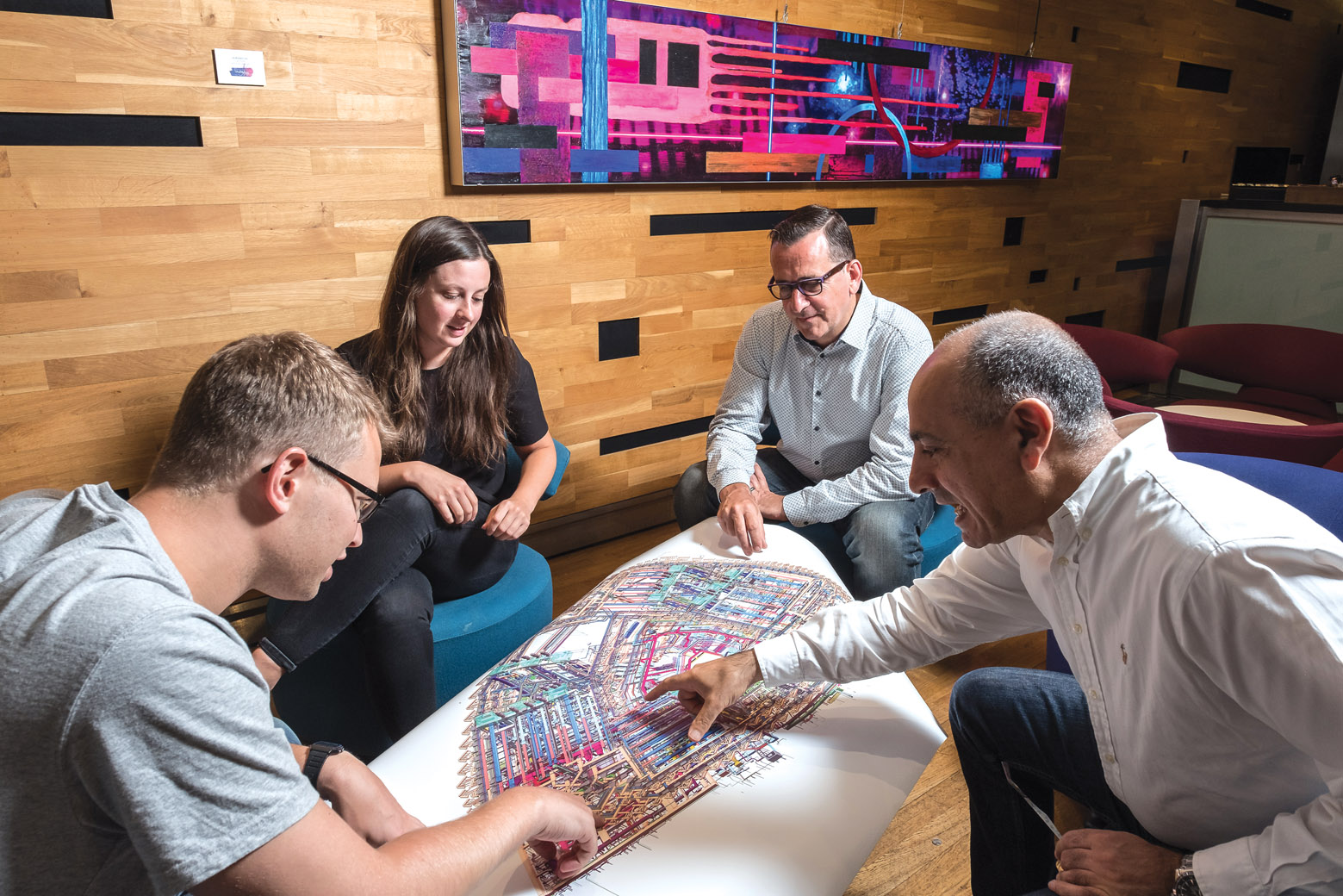 This chimes with the Soft Landings Framework, which requires project teams to review design solutions regularly and carry out post-occupancy evaluations (POE) three years after building completion.
BDP has a formal Soft Landing contract on the new Enterprise Centre in Norwich that involves interviewing occupants, as well as a POE. This allows the project team to identify any issues with the building while it is in operation. The consultancy is into the third year of monitoring the Passivhaus-certified centre, and the building's performance is exceeding expectations. Despite this success, Swain-Smith says formal Soft Landings are quite rare. BDP's next one will be for the UCL Student Centre .
In 2016, BDP was bought by Nippon Koei, which specialises in large infrastructure projects. This offers BDP the chance to become the Japanese engineering giant's design arm on big civil projects. 'The two companies tend to work in different areas and, as a practice, we haven't changed,' says Swain-Smith. 'It gives us more opportunities, particularly overseas.'
He is confident about growth, predicting that BDP will recruit up to 50 engineers by 2020. Swain says winning the Palace of Westminster contract means the consultancy will now attract 'people with an obsession for heritage buildings', while some of the positions will be filled by the engineering apprentices that BDP has been taking on since 2012.
'We're huge supporters of apprentices,' says Swain-Smith. 'We're telling young people we will employ you, send you to college and pay you a salary. After two years, we will sponsor you to go to university so you don't have a student loan. It's a win-win all round.'
Swain-Smith is bullish about BDP's prospects. 'In my time at BDP we have come up from mid-table to be fighting with the big guns,' he says.