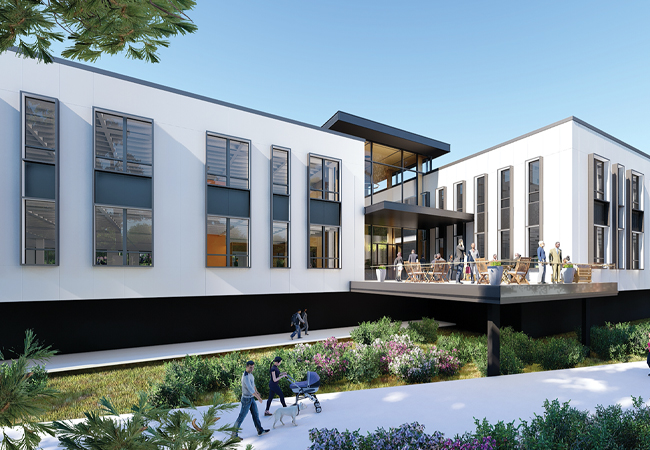 The renovation of ASHRAE's HQ is still on target for a late-2020 opening
The ASHRAE summer conference was to be held in Austin, Texas, in 2020, but the Covid-19 pandemic meant this year's series of seminars and speeches were held online.
Opening the conference, ASHRAE executive vice-president Jeff Littleton told the audience that the resilience and dedication of members had endured, and that activities were continuing, practically unabated. In his address, he highlighted ASHRAE's successes – aside from concerted actions in responding to the pandemic – including thousands of hours of online learning; numerous publications and standards; and hundreds of learned meetings.
With more than 55,750 members, Littleton noted that membership remained resilient, but there was underlying caution of 'financial adjustments' in the coming year to see ASHRAE through a 'short-term coronavirus economy'.
The ambitious ASHRAE HQ renovation, which had, so far, attracted more than $10m of company and individual support, was still on target for an opening in late 2020, added Littleton.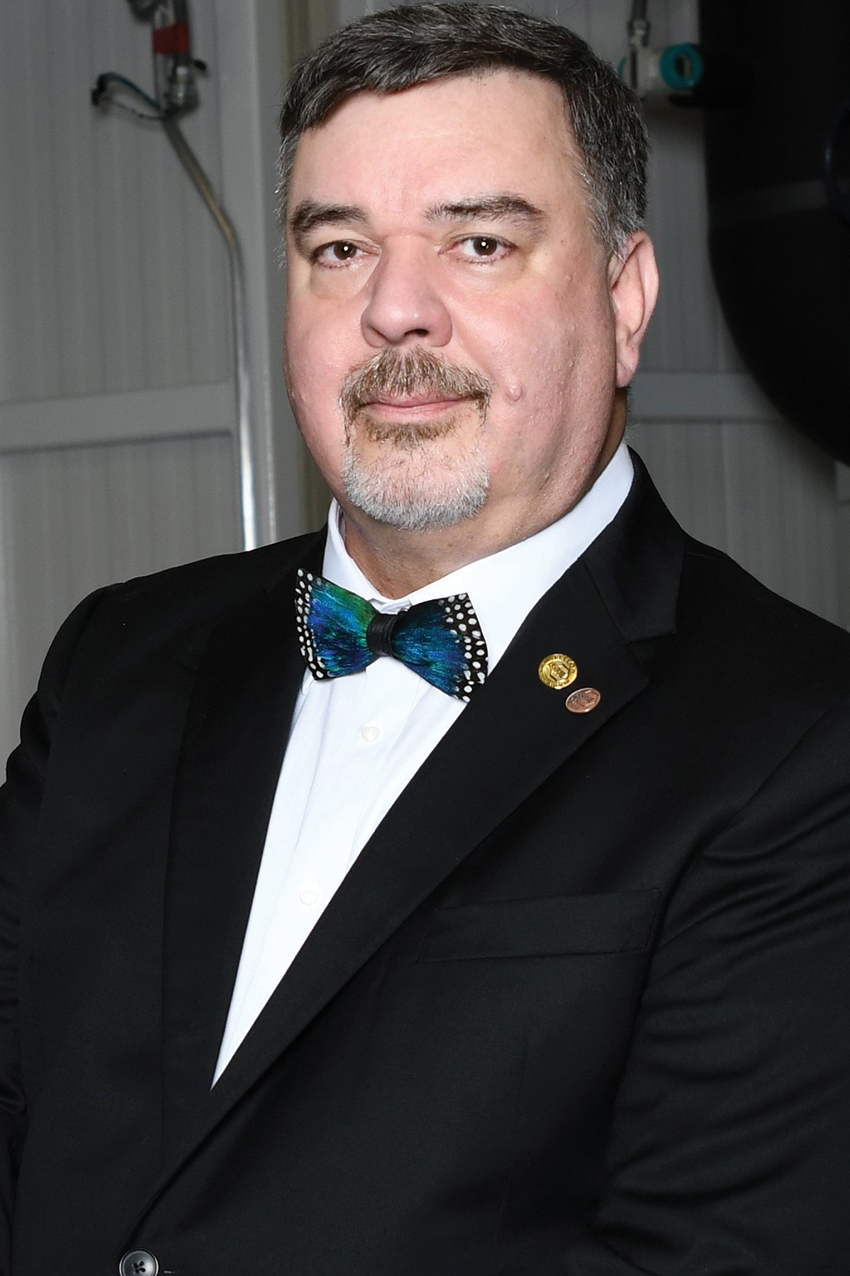 Charles E Gulledge III heralded 'Industry 4.0'
He celebrated the 46 years of contribution to ASHRAE by Steve Comstock, who built the institution's 'powerhouse publication and education business from the ground up'. Comstock, who retired from ASHRAE on 2 July, has been a driving force in maintaining active links between ASHRAE and CIBSE, and has played a key part in all the joint meetings between the organisations.
At this year's summer conference, Charles (Chuck) E Gulledge III also took over as ASHRAE President. In his presidential speech, Gulledge offered a vision of a future world based on a clear set of practical and – to a large degree – extant working practices that he believed would be transformational for members, the industry and the wider community. He heralded 'Industry 4.0 and the Age of Connection', and said digital maturity and collaborative working could deliver a 'rich harvest' that enables differentiation from the competition, recognition of innovators, improved profit margins, and maturation of a digital savvy workforce, as well as value.
Gulledge imagined a world where work silos disappeared and collaboration provided engagement with all stakeholders from project inception onwards. Digital intelligence amplifying human intelligence would relieve the 'exhaustive and repetitive' to enable the 'analytical and strategic'. 'Projects will move to connected platforms so the building process will connect virtually, using cloud resources for universal access and contribution,' he said, outlining the steps to make this the new reality:
Lean processes to create better customer experiences – lean integrated project delivery (Lean IPD) was created for this purpose. Such an integrated process changes the timing and order of engagement. 'Who will build what' now precedes 'how it will be built'. In all phases, nothing is done until it should be done.
Embracing digital technology will empower the design, construction and operation of buildings. Gulledge gave several examples of digital technology that will power 'Industry 4.0':
The common data environment (CDE) to provide the framework for information management and exchange: 'a single-source, single-truth lighthouse'

Virtual design and construction (VDC) to move a project from static drawings to 7D BIM models

Generative design where algorithms test hundreds of variables in thousands of iterations. Humans define the boundaries and goals, but software handles comparison

Computational fluid dynamics (CFD) to visualise thermal impact and understand the path of air movement, so enabling evaluations of ventilation strategies and ventilation effectiveness

The digital twin to provide a virtual mirror of the physical asset, allowing 'a continuous journey' through the building's life-cycle

Drones to support logistics, such as aerial mapping, construction monitoring and thermography

Scanning via light detection and ranging (LIDAR) to deliver precise-point cloud maps of surfaces and complex geometries, to capture true as-built conditions that can be integrated into the digital models

Augmented reality (AR) to model data and project a precision reference in the physical world, opening up possibilities to experience, explore and assess the detail of buildings while still virtual

Design for manufacture and assembly (DfMA) strategies to challenge where work is physically performed. In its simplest form, basic assemblies can be fabricated for onsite or offsite use. Materials and components can be procured, cut, assembled and staged to support just-in-time flow.

Digital maturity and collaborative working could deliver a rich harvest that enables differentiation from the competition
Gulledge said digital technologies to 'imagineer' buildings are sufficiently mature, so a virtually precise building may be designed, built off site, and delivered as 'just in time' modules to the pre-prepared site, to feed a sequenced assembly of modules to form a complete structure.
'Work results no longer need to adhere to start-to-finish thought. We have decoupled the sequential supply chain,' he said, adding that collaboration would break the current fragmentation and enable workforce engagement in activities that seek and create value. Committing to a digital culture would increase appetite for risk, encourage experimentation and investment in digital talent, and expand collaboration skills.
The full presentation is available here.
This first virtual ASHRAE Conference included 20 live sessions across four days, and more than 80 on-demand seminars with associated live, online, Q&As. All the presentation recordings are available online until December 2021 (for a registration fee).

Experiences from the ASHRAE Conference are helping to inform the planning for the upcoming CIBSE ASHRAE Technical Symposium that will be held online in September. See

details here.