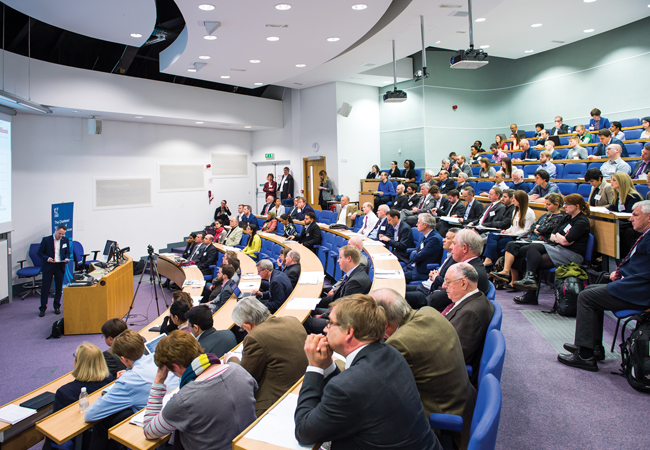 Audience at the 2016 Technical Symposium
There is less than one week to go until the 2017 CIBSE ASHRAE Technical Symposium, which this year takes place at Loughborough University on 5-6 April.
Over the next few days, the CIBSE Journal will highlight some papers that will be presented at the event, giving you a flavour of what to expect at the 7th Technical Symposium.
This year's theme is 'Delivering resilient high performance buildings', which is inspired by this year's ASHRAE and CIBSE presidential themes, respectively 'Adapt Today to Shape Tomorrow' and 'Improving
Performance'.
The aim of the 2017 Technical Symposium is to provide evidence of the successful adoption of resilience in the design and operation of buildings.
A preliminary agenda is available at the CIBSE website.
Today's mini-preview looks at a paper by Abdullahi Ahmed, of Coventry University, UK.
Ahmed will show how a EU-funded project, focusing on the refurbishment of existing public buildings, aims to bring together design and decision-making tools and innovative building fabric to achieve energy reduction in the region of 50%.
Using Coventry University estates as a Living Lab case study, and by selecting and testing advanced available technologies, as well as novel techniques developed in the EU project, he will explore the challenges and develop a methodology to successfully analyse, select and install the different technologies to overcome the challenges faced during the coordination of retrofitting activities.