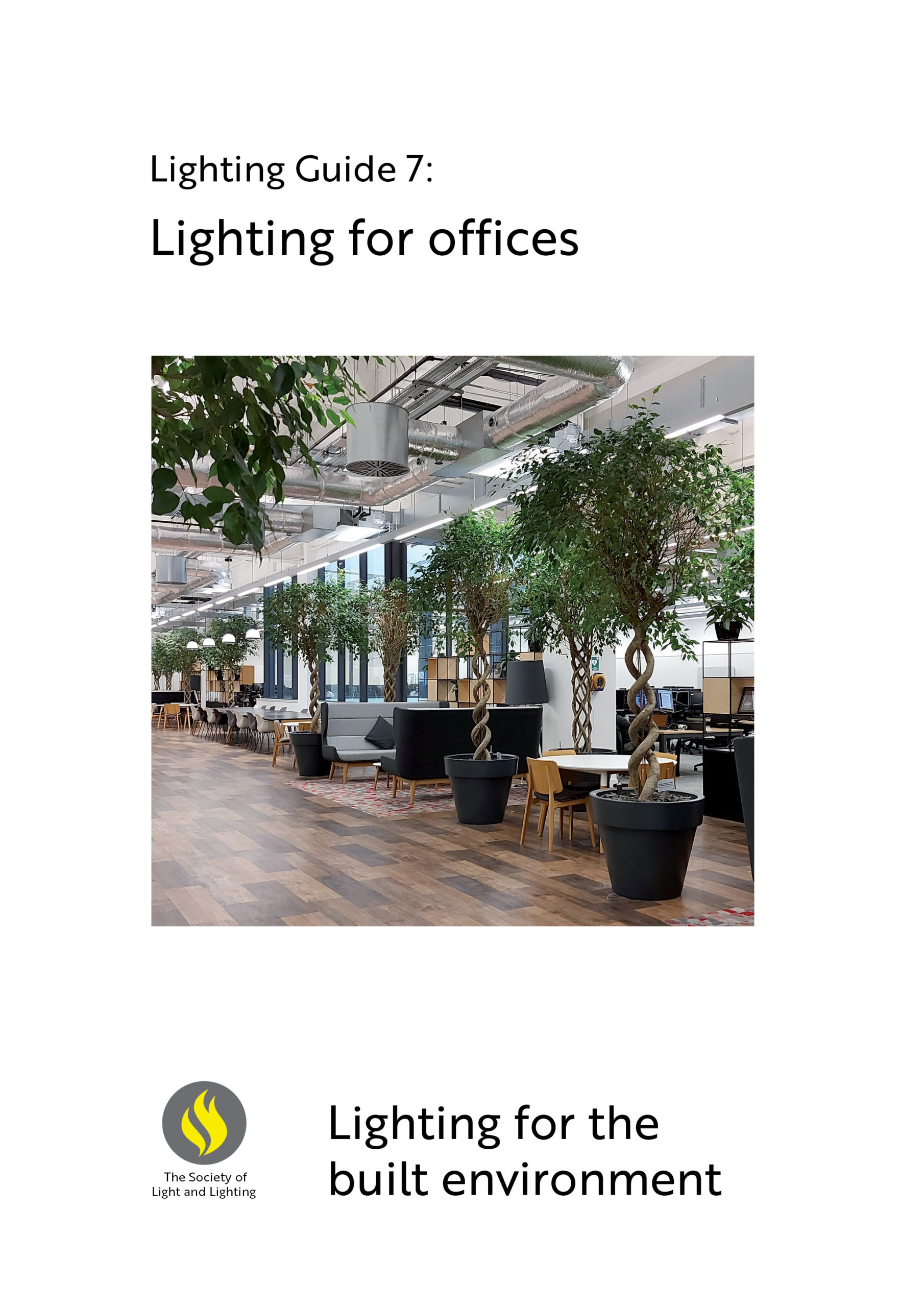 An office lighting guide has been updated to consider hybrid working, use of portable devices and advice on lighting for a home office.
Lighting Guide 7 (LG7): Offices, published by the Society of Light and Lighting (SLL), also addresses uncertainty around how office space will be used in the future.
Simon Robinson, of WSP, author of LG7, said: 'The look, feel and layout of office environments will always change to reflect the ways our lives change.
'The Covid-19 pandemic, however, is likely to be the catalyst for change on a scale hitherto unseen, which makes it a great time to be a lighting designer.'
For the first time, the guidance includes a chapter focused on embodied and operational energy. This considers the amount of energy used by an office lighting installation, and the energy and carbon used in the manufacture and distribution of luminaires and the raw materials that are used to produce them.
The guidance encourages the re-use of equipment where possible. Where luminaires are not suitable for reuse as complete units, it may be possible to have new control gear fitted into existing luminaire bodies, thereby avoiding the embodied energy used in the manufacture of new components.
The SLL's TM66: Creating a circular economy in the lighting industry, provides more detailed information on reusing existing equipment.
● LG7 and TM66 are available at www.cibse.org/knowledge