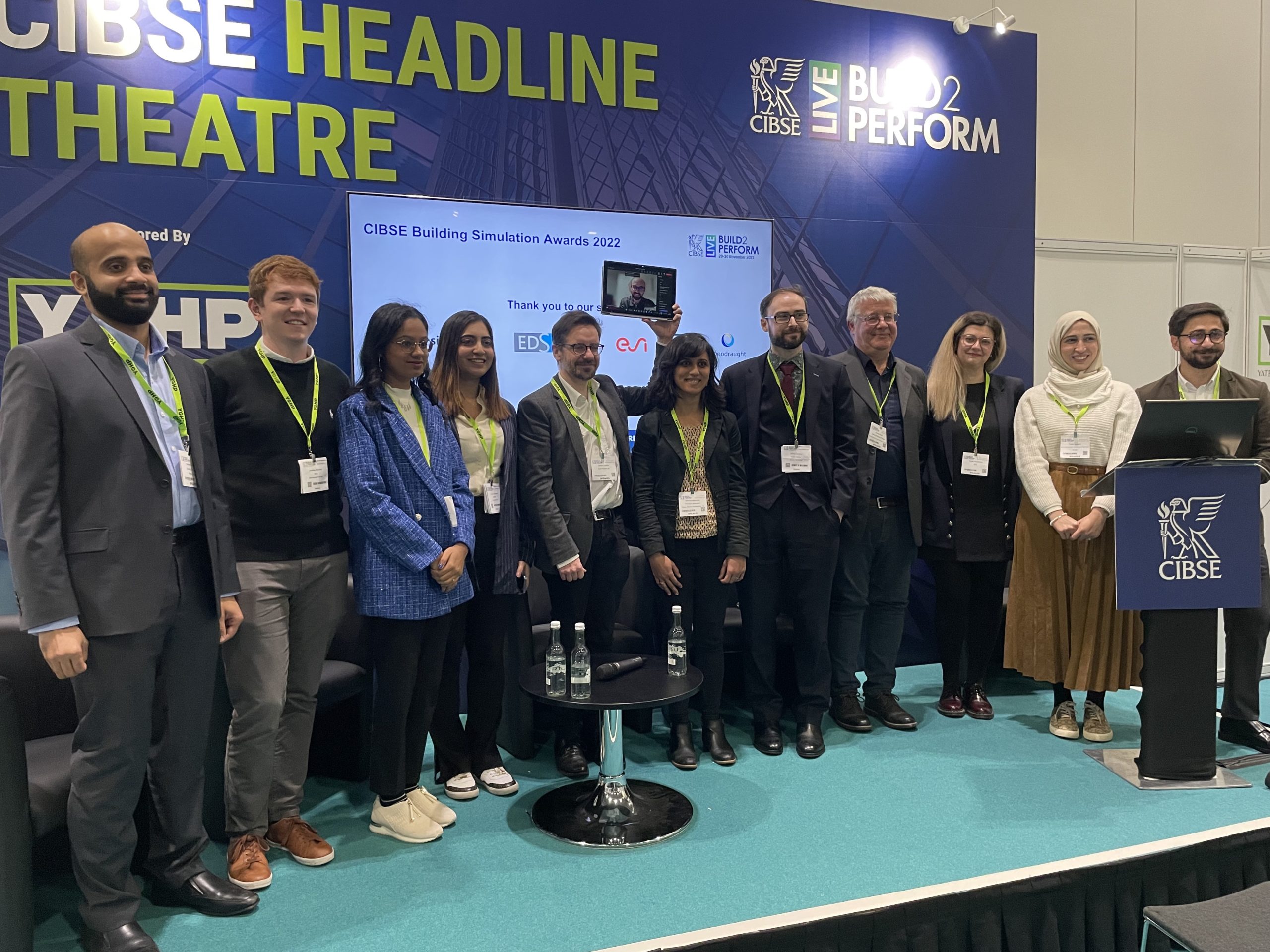 Winners of the CIBSE Building Simulation and Young Modeller awards were announced at Build2Perform Live in November.
Daniel Sánchez-García, of Universidad Carlos III de Madrid, won the CIBSE Building Simulation Award for 'Adaptive Comfort Control Implemented Model (Accim), Transforms PMV-based into adaptive setpoint temperature EnergyPlus building energy models'.
His winning project is a novel energy management application based on the Accim EnergyPlus simulation modules developed to convert fixed building mechanical system setpoints to adaptive setpoints that respond to occupant adaptive thermal comfort rules, and take into account outdoor temperature in the system operation.
The modelling framework provides flexibility to the system operation and offers significant energy-saving potential. The case study building presented around a 30% total energy-demand reduction through the application of the adaptive comfort temperature HVAC simulation module alone.
The judges recognised the novelty and robustness of the simulation method in the winning entry. Vasiliki Kourgiozou, CIBSE Building Simulation Group secretary and head judge, highlighted the importance of such efforts to maximise energy demand reduction of buildings, especially in the context of the climate emergency.
Shweta Salvankar, from Cardiff University, was recognised as the CIBSE Young Modeller of the Year. The judges were very impressed with her study, which aimed to optimise embodied and operational carbon using a range of modelling tools.
Overall, the judges and organisers were thrilled to see that industry and academic applications of dynamic building thermal simulation foster the exploration of advanced modelling techniques and are informing integral national and international policy.