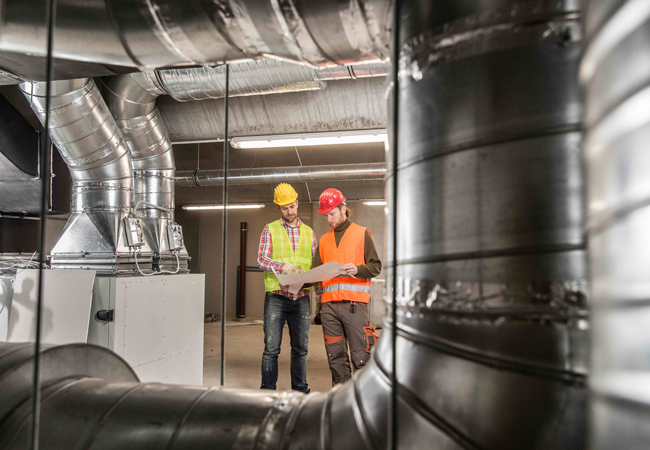 Ventilation specialist, Warren Clark, and DX product manager, Martin Passingham, provide expert insights into the challenges of improving air quality – and solutions that can help achieve compliance with Part F of the Building Regulations.
Introducing the principles of good ventilation and the standards and legislation governing it, this webinar examines how years of designing tightly sealed buildings have led to a reduction in occupant comfort levels.
To rectify this, the focus has shifted once again, not just on achieving energy efficiency, but also ensuring air quality and comfort. So It is time to consider all aspects of air conditioning – including humidity, air freshness and so on – rather than just cooling.
The webinar covers the range of design options available, from centralised solutions such as rooftop systems and modular air handling units, to decentralised solutions like VAMs that offer a highly versatile alternative.
Also linked to air quality are the cleanliness of internal filters of air conditioning indoor units; these in effect cleanse the circulating air by removing localised particulates within individual rooms.
With the higher standards now demanded of filters, the webinar also covers enhanced filtration options and autocleaning solutions to help manage the environment at the same time keeping operational costs low.
Register here for the webinar.