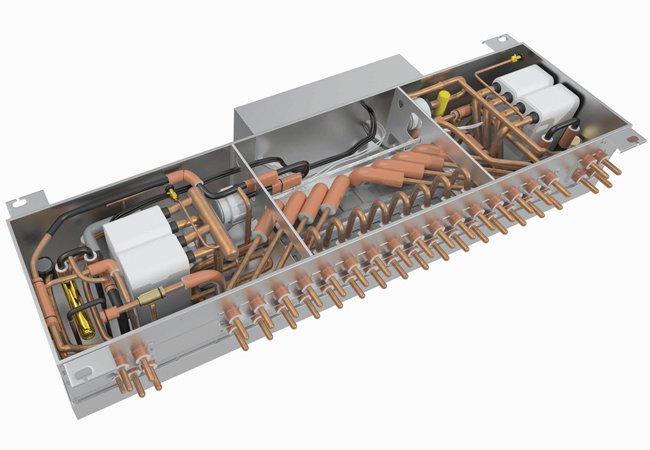 VRF (Variable Refrigerant Flow) air conditioning is now seen as an essential part of modern commercial life, not only to help combat the huge amount of heat generated by office equipment, but also to ensure our buildings are comfortable places to work and relax in.
However, refrigerant legislation such as BS EN378 and F-Gas will have a profound effect on the way we use this technology over the next 5-10 years.
What solutions are available now? Leak detection? Smaller systems? New refrigerants?
What are the implications for those involved in the design and installation of VRF systems?
And what alternatives are available or coming?
This webinar will focus on the technology needed to keep our commercial buildings comfortable for people, while also maximising efficiency, reducing heat overload and ensuring a fresh internal environment – both now and into the future.
The webinar took place on Thursday 22nd March at 13:00 GMT
Please register to watch the webinar here.