The replacement roof and 5MWp PV system at Kingspan's Sherburn plant
Between 2012 and 2014, Kingspan Insulated Panels reduced its carbon emissions by almost 50%, helping parent company Kingspan Group to save 15GWh and add around £727,000 (€1m) to its net profit. More than 34% of the energy used by Kingspan Insulated Panels in 2014 came from renewable sources, while the group's facilities in Sherburn, Holywell and Walsall, in the UK, and Kingscourt, in Ireland, send zero waste to landfill. In 2011, Kingspan committed to becoming a net zero energy business by 2020, and the company is expecting to hit its interim target of 50% this year.
Why were energy efficiency measures undertaken?
The requirement for all new buildings to be nearly net zero energy by 2020, as outlined in the EU's recast Energy Performance Buildings Directive (EPBD) in 2010, was a defining moment for us. It became clear that we needed to address carbon emissions from our facilities. The result was an ambitious commitment to go well beyond the EPBD requirements and make our whole estate net zero energy by 2020, with an interim target of 50% by 2016.
We are also motivated by a desire to demonstrate the business case for investment in both energy efficiency and renewable energy generation to stakeholders across the building sector.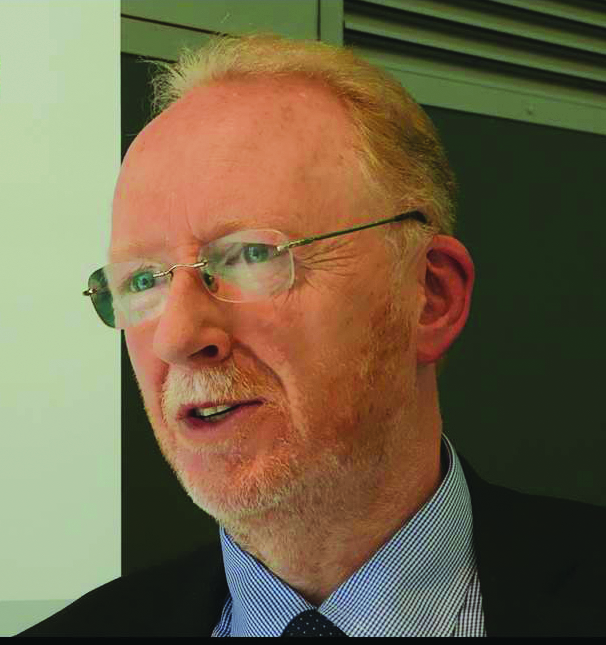 Mark Harris
How was energy demand cut?
Our first action was to set up a process to capture energy use and carbon emissions on a monthly basis at each of our 80 sites around the world.
Every site is different, and the optimum energy-saving solution is often a combination of employee awareness, energy metering, building management systems, and various building and service technologies – for example, lighting upgrades using our ZerO Energy Lighting. The implementation of the ISO 50001 energy management system is also paying dividends at some of our sites.
The economics of energy-saving opportunities are closely studied, and investment decisions are based on economic payback. In addition to funding measures with our own capital expenditure, we have made use of energy performance contracting (EnPC) to reduce energy demand.
Why did Kingspan use EnPC?
We see several benefits of an EnPC: the energy savings are guaranteed; the provider has world-class expertise; the blend of energy efficiency measures allows relatively long payback items to be implemented; and the EnPC – under certain circumstances – can be considered as an off-balance-sheet investment.
To date, we have implemented three EnPCs – at Holywell with Johnson Controls, and Sherburn and Kingscourt with Siemens. Performance is guaranteed by the provider, and savings are assessed annually as part of a formal measurement and verification process. Overall, the projects have involved investment of more than £2m, yielding annual savings in excess of 4,000MWh.
How has zero waste to landfill been achieved?
Setting up specialist teams to manage, monitor and measure waste has been key. For example, at our biggest site we segregate different waste streams, and work with a materials recovery facility (MRF), achieving a transfer station recycling rate of approximately 80%, with the balance going to refuse delivered fuel (RDF).


Optimum energy saving is often a combination of employee awareness, energy metering, building management systems, and various building and service technologies

We have optimised our production, with all factory-generated waste insulation recycled back into the manufacturing process at our Kingscourt site, in Ireland, which produces our trapezoidal roof panels. These now contain up to 3% recycled content in the insulation, in addition to the 20-25% recycled content in the steel.
We also provide site services to help manage and recycle packaging and product waste on behalf of our customers – big and small.
How will facilities become energy neutral by 2020?
We have a three-step strategy:
Save more, to minimise energy use by investing in energy efficiency

Generate more on site, using solar PV and hot water, biomass and wind

Buy more renewable energy. We aim to procure fully certificated renewable energy as far as possible.
Net zero energy will be achieved through the optimal balance of these stages. We recognise that the renewable energy landscape is evolving rapidly, and are open to new and innovative ways of achieving our goals. Just 5% of the group's energy came from renewable sources in 2011. By 2014, it had risen to 28% and we are on track to exceed our interim target of 50%.