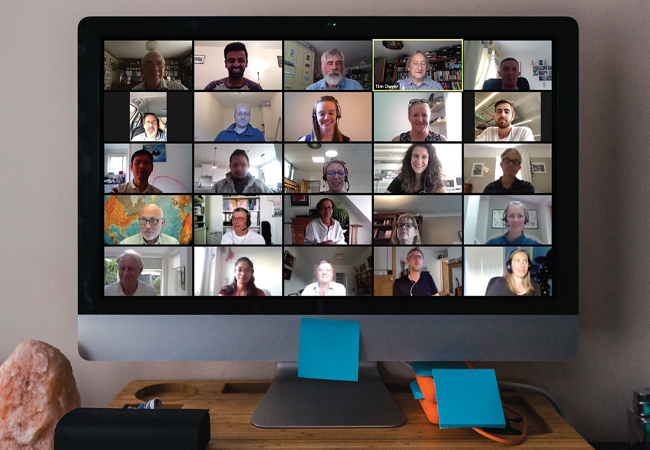 The 10th CIBSE ASHRAE Technical Symposium was to have taken place in Glasgow this year, until the emergence of Covid-19 put everyday lives on hold and forced working populations to be physically distanced from their colleagues and friends.
With more than 64 academic papers and posters accepted, however, the event chair, Tim Dwyer, was never in doubt that the two-day event would take place in some form.
'As in the oft-quoted assertion by the great American scientist Benjamin Franklin, "from adversity comes opportunity",' Dwyer said. 'The symposium team grasped this opportunity, building on the experiences of earlier symposia to create an online event that provided depth of knowledge and the opportunity to learn, share and communicate with others.'
The first virtual symposium took place last month, with every paper author taking time to record a 15-20 minute presentation of their research or application. In addition, there were five live keynote speakers and seven, four-minute long, Ted-style presentations. Each session was followed by a live audience Q&A.
The second morning of the symposium was given over to presentations on Covid-19 by director of the Royal Institution Dr Shaun Fitzgerald and professor of medical engineering at the University of Bradford, Dr Clive Beggs.
Fitzgerald, who is a co-author of the CIBSE Covid-19 Ventilation Guide, reminded the audience that there were three main routes of transmission of the virus: via aerosols that can remain airborne for long periods; larger-particle droplets that may fall on a surface near a susceptible person; and materials or objects that are likely to carry infection.
CIBSE guidance has been in part to avoid recirculation of air in buildings and maintain high ventilation rates to dilute the virus. While it was relatively easy to do this in warm weather, Fitzgerald warned that the heating season would be another matter. 'We are concerned about the cooling months, and volumes to supply more ventilation will incur energy penalties,' he said.
Some degree of recirculation may be needed if it allows the building to bring in more fresh air, said Fitzgerald, who told the audience that the CIBSE guidance would be updated to take account of the changing seasons.
Beggs explained how ultraviolet germicidal irradiation (UVGI) offered a potential method of eliminating Covid-19 in indoor space. He explained how the SARS CoV-2 was particularly susceptible to damage from UV light.
There were two potential methods of disinfecting the air, said Beggs: through in-duct and upper-room UVGI. He explained that putting UV lamps in the return air duct would protect the air handling unit (AHU), as well as the supply air and exhaust. However, Beggs explained that high air velocities in AHUs meant the irradiation time would be less than one second. He also said that particles passing close to the lamp were irradiated a lot more than those that were further away.
Beggs believes that upper-air UVGI has more potential, but explained that good mixing was essential to ensure that larger particles did not drop into the breathing zone before being irradiated. 
Taming the energy tiger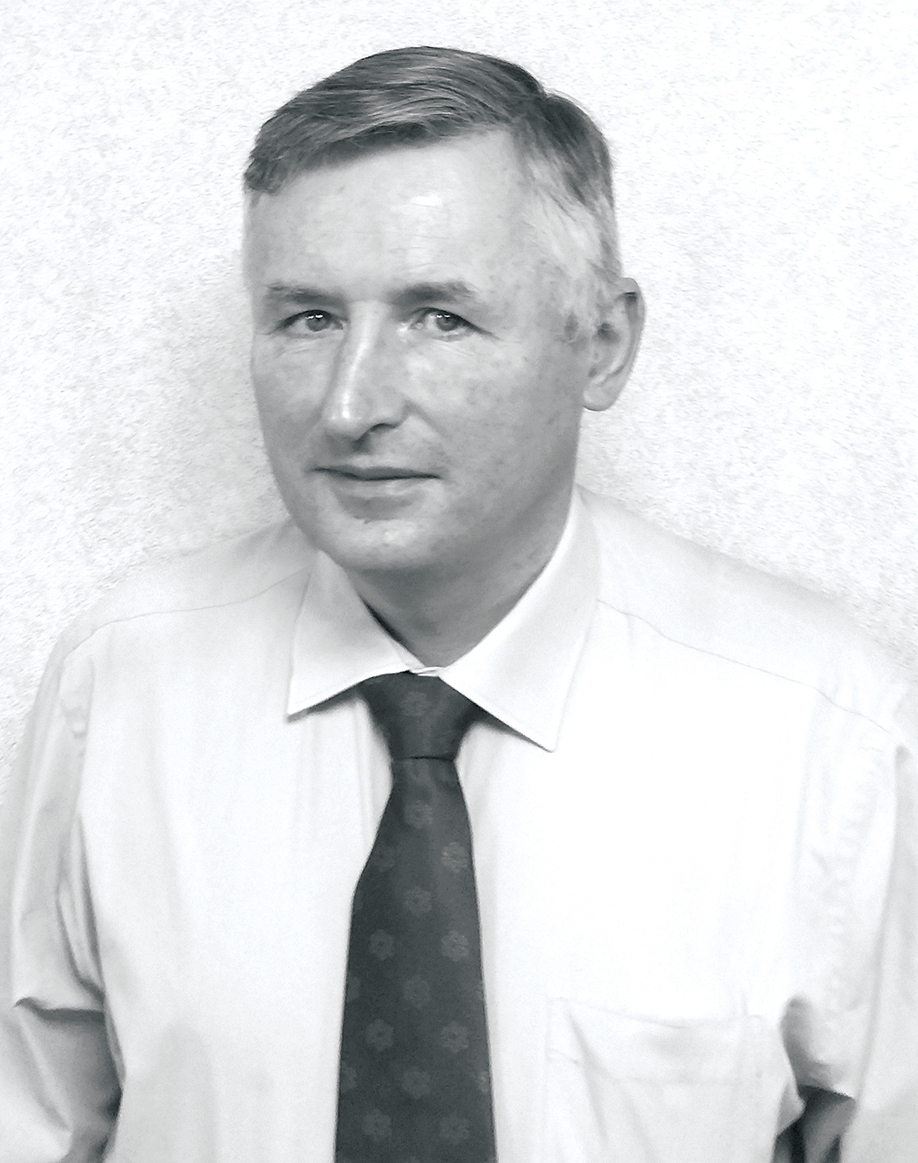 The opening keynote was given by Andy Pearson, group managing director at Star Refrigeration. In his address, Taming the energy tiger: how can I make a difference?, he suggested how tough, global energy-reduction targets could be met.
Pearson advocated following three principles: switch to electricity; eliminate its carbon content; and remember the 'negawatt' – the unit of electricity not used.
Pearson reminded us that academics had long been warning of the folly of burning fossil fuels when he gave a memorable rendition of an 1860s humorous song called What shall we do for coal, by Professor William Rankin of Glasgow University. 'In warmth and wealth while we rejoice,' sang Pearson. 'Nor heed the risk we run, geology with warning voice, says, "coal will soon be done".'
Pearson argued for the wide adoption of heat pumps and heat recovery, and said that gathering live data is key to checking whether real performance matches the design intention.
Net zero in practice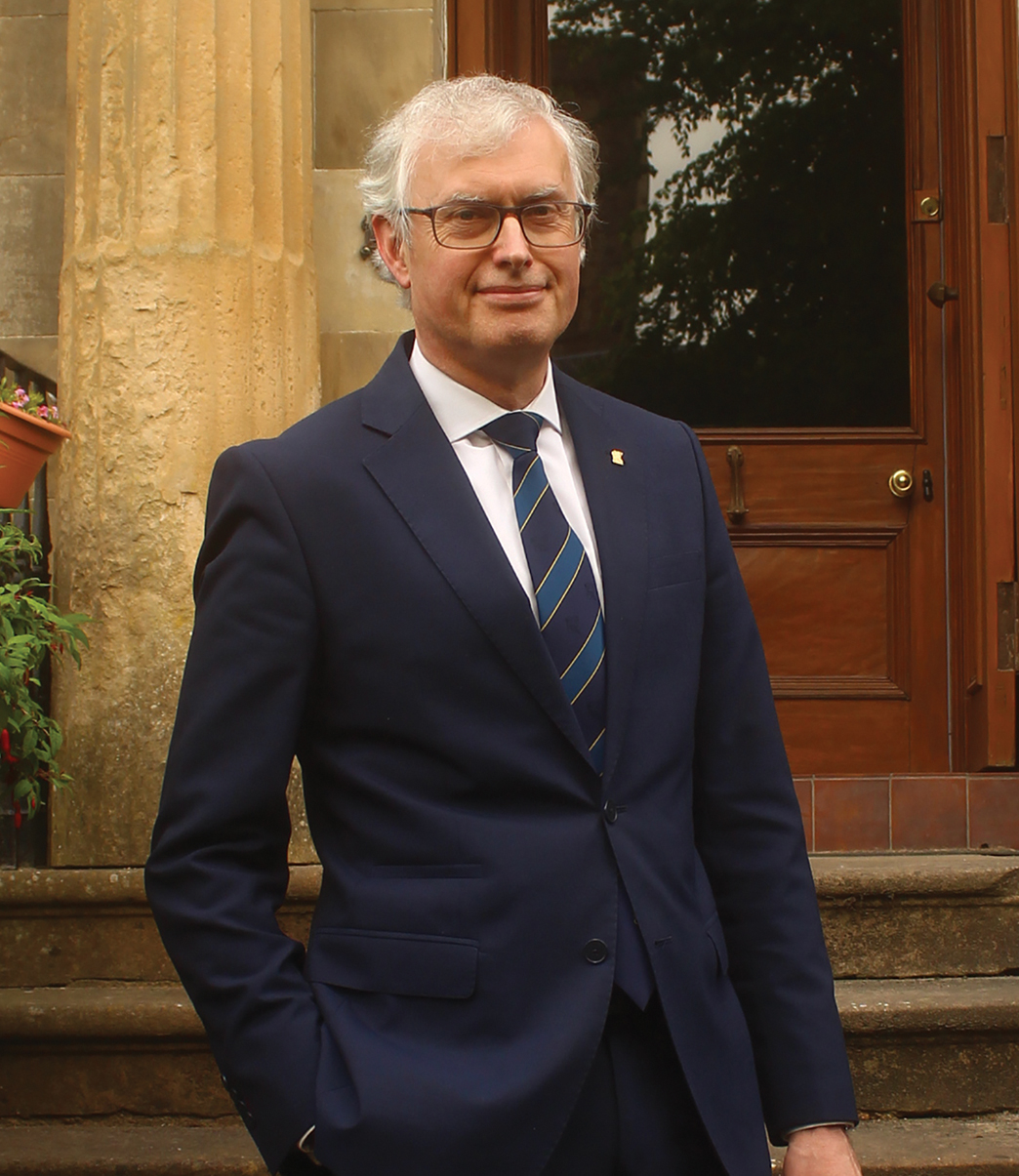 In his keynote presentation, Net zero in practice, CIBSE President Stuart MacPherson explained that net-zero buildings must be highly efficient and have onsite renewable generation, and any gap in emissions mitigation by onsite generation should be offset off site.
'Many forms of offsetting have been criticised for a lack of transparency and clear evidence that they are truly adding to carbon mitigation. And there are doubts over the actual effectiveness of some measures,' he said.
Some form of benchmark was needed, MacPherson added, so that a proposed building 'on paper' meets an energy efficiency and carbon emissions standard.
He said operational performance should be monitored as part of a statutory process, and reported for most buildings. Feedback loops were needed to enable actual building performance to be taken into account.
MacPherson said the challenge is to bring current groundwork – for example, LETI's approach on net-zero operational carbon – into a framework that is robust but flexible enough to encourage innovation.
Understanding the dynamics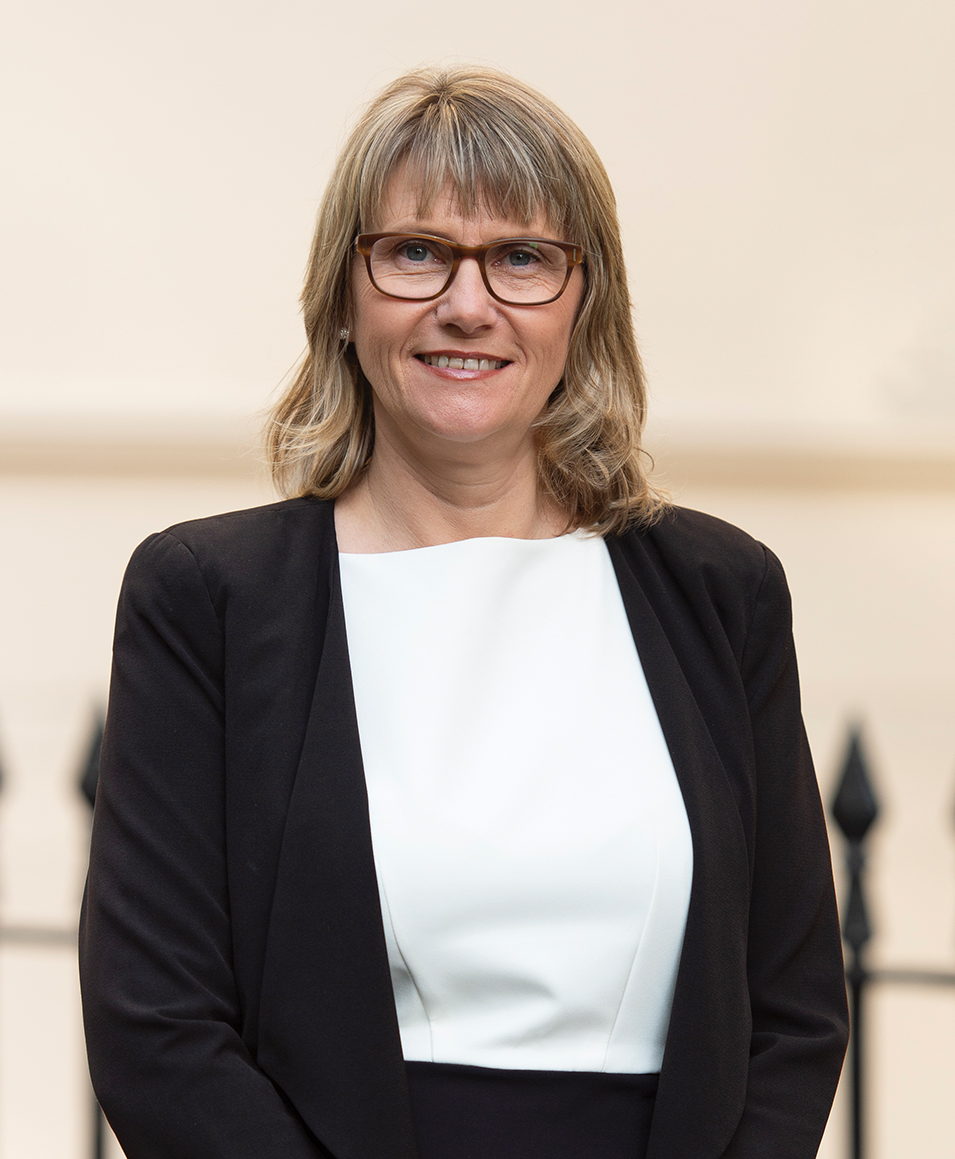 CIBSE past-president Lynne Jack said Heriot-Watt University had used her keynote to share her work on a series of numerical models, to understand the dynamic flow characteristics and overall performance of water and waste-water systems in properties.
In her keynote presentation, Designing implications for flow attenuation in property-scale water and wastewater services, Jack said many technologies and strategies can influence water flow. 'We also need to ensure changes in rainfall patterns because of the impacts of climate change are recognised,' she added.
When water sources are diverted inside a property for reuse – or when low-flow appliances are implemented, for example – there is a resulting decrease in the hydraulic loading of the system, said Jack, and the reduction in flow depth can lead to unintended consequences, whereby pipe systems are more prone to deposition and blockage.
The formulation of an overall system framework and a means of analysing dynamic flow conditions are required to understand how systems and networks perform and how water efficiency can be integrated within a property without introducing unintended consequences, Jack said.
Lighthouse moment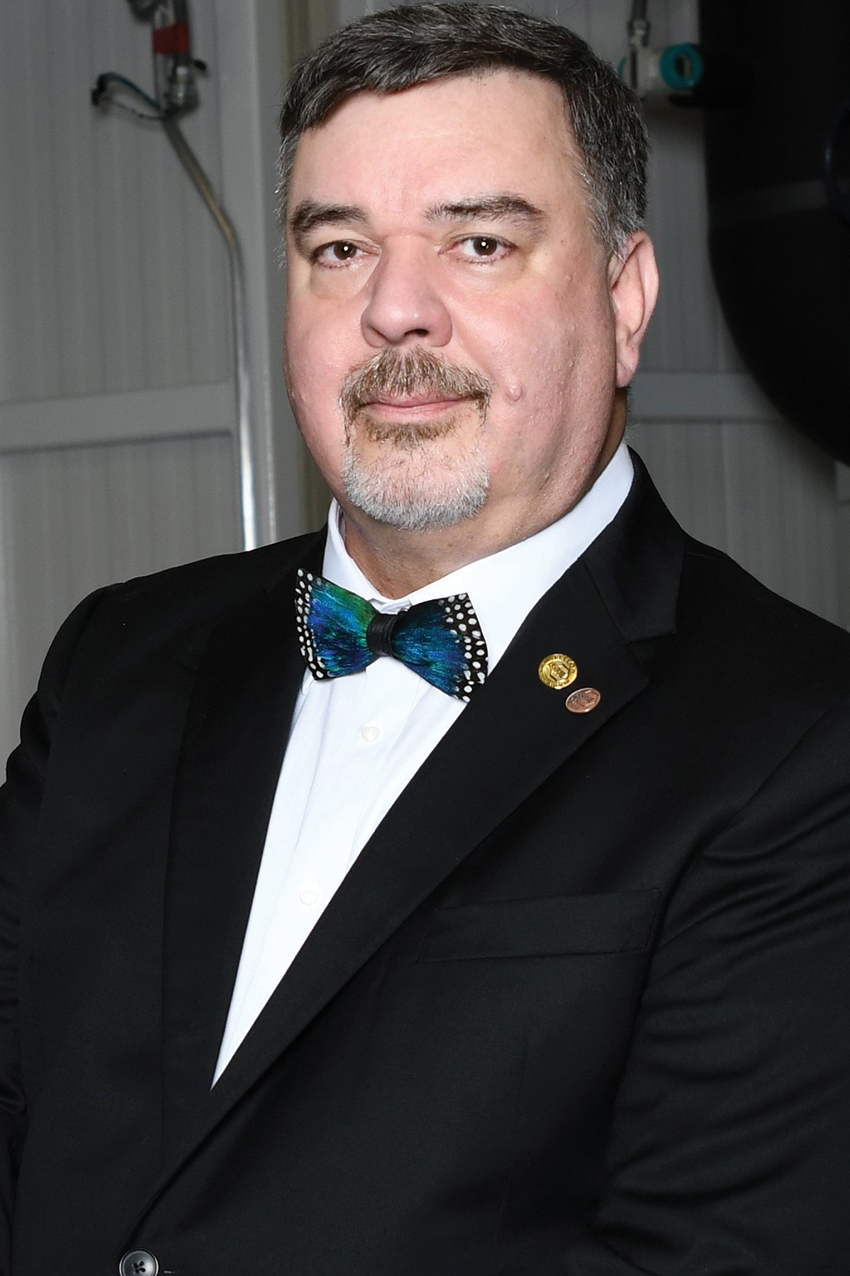 In his keynote presentation on the ASHRAE Digital Lighthouse and Industry 4.0, ASHRAE President Charles (Chuck) Gulledge looked at the production process in engineering and construction.
'We can differentiate ourselves from the competition, identify ourselves as the innovators, improve our profit margin, attract and retain a digital-savvy workforce, and deliver value. Our evolution to digital maturity can deliver this "harvest" and more.'
Gulledge identified current construction industry issues, including chronic waste and the cost of rework, which is associated with poor data and communication.
He pointed to the lack of productivity growth – 1% over the past two decades – and the sector's poor record in digitisation and use of data.
'Over many decades, we have perfected the "dance of the silos" – risk and liability keep us from optimising the whole,' Gulledge said, pointing to firms working to protect individual interests rather than widening the scope of what can be achieved.
He said lean collaboration would lead to the sharing of risk and reward, and that digital technology would connect knowledge, to enable numerous iterations and testing with dynamic digital models.
America's carbon challenge
Ben Skelton, president of Cyclone Energy Group, delivered a keynote presentation discussing Net-zero buildings from a US perspective.
He began by referring to Cyclone's Walgreens zero-energy retail-store project in Chicago, which opened in November 2013. Since 2012, however – with the economy growing – the interest for such buildings had dwindled, said Skelton.
He highlighted some notable developments in zero-energy buildings, focusing on McDonald's recent opening of its latest global flagship store outside of Walt Disney World in Orlando, Florida. The building was designed to be zero energy, featuring a variety of sustainable energy and ventilation solutions.
Skelton said the New Buildings Institute has created a voluntary database that tracks new buildings across the United States of America that are seeking to be zero energy or have been verified as zero energy. The database currently has 549 buildings registered, 134 of which have been verified as zero energy. 
Skelton highlighted ASHRAE design guidelines to encourage zero-energy building design, and AIA Architecture 2030 Challenge initiatives. He also outlined policy drivers for zero energy, with California leading the way with its energy efficiency building codes.
Debate: Real outcomes v theoretical calculations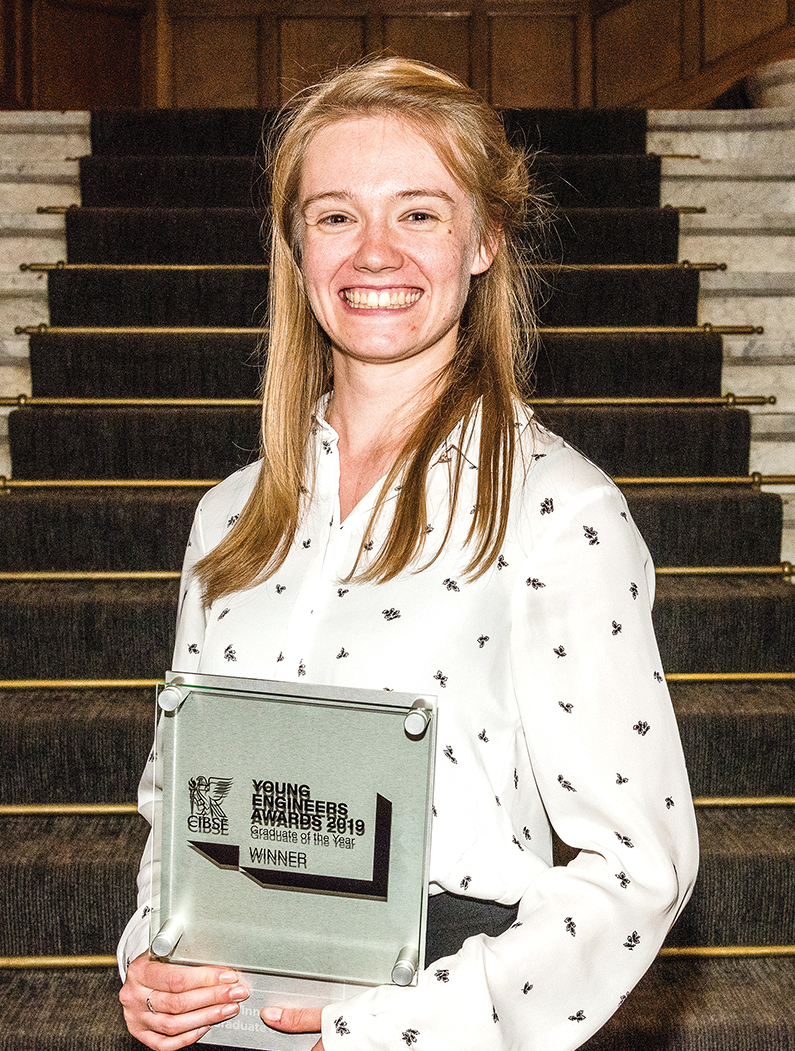 The symposium young engineer debate was hosted by Cundall graduate mechanical engineer Laura Luckhurst (left), who is the current CIBSE ASHRAE Graduate of the Year.
The debate was on whether designing for building performance needed to focus on real outcomes rather than theoretical calculations.
The session featured three prominent CIBSE YEN engineers: Munis Hameed, Ramboll Middle East and YEN in the Middle East; Erato Vasileiou, Overbury and CIBSE YEN London chair; and Anastasija Taranenko, WSP and CIBSE YEN New Zealand Region chair
Vasileiou says theoretical calculations are still needed to create a benchmark. 'It's not that we don't need theoretical values – the [process] needs to change.' She said that the design intention was not being achieved in reality and there needed to be more feedback. 'There is more information we could gather at the end of the design process in the onsite and commissioning phases,' she added.
Taranenko said the issue was that, once a building is constructed, engineers move onto the next project. 'How many of us take a break and analyse building performance?' she asked. 'We don't include this in our scope of works.'
Accreditation schemes, such as Greenstar, would 'push designers to look at building performance', she added.
The panel agreed that regulations would help. 'Regulations are one of the most effective methods of making designers follow rules,' said Taranenko.
When Luckhurst asked whether engineers should focus on live data, rather than calculus, Hameed said there was already plenty of usable data. 'We can't go back to the same argument of not having enough data,' he said.
Taranenko said it was hard to predict how the building would be used. Sometimes the performance gap is because of how occupants use the building, she said. 'It was important to adjust the design to fulfil the purpose of the building, rather than just focus on accuracy,' she added.
The panel agreed there is a danger of tweaking calculations just to get the design to meet requirements in Part L or Breeam. Munis said that using software to meet clients' performance requirements must not be at the expense of buildability. 
'You have to appreciate your input as designers. It has to be practically possible on site and achievable by the contractor,' he said.
The winning papers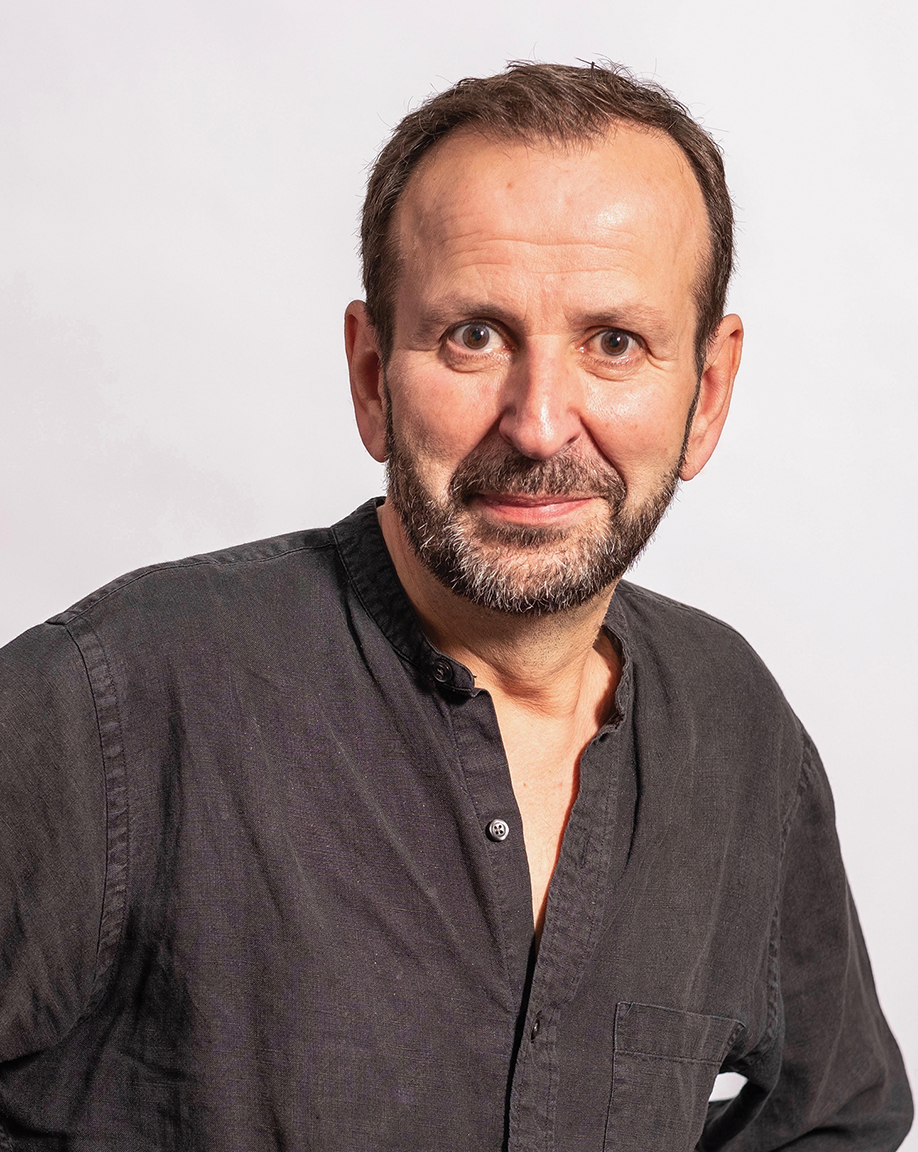 The awards for the best papers at the Technical Symposium went to Loughborough University's John Mardaljevic and University of Nottingham P hD student Paige Tien.

Mardaljevic's paper, Aperture based daylight modelling (ABDM): a new approach for daylight and sunlight planning, won the prize for most effective delivery of material. It described a new modelling schema to evaluate building apertures based on numerical measures of their 'connectedness' to the sun, the sky and the view of the external environment.
The paper describes the concept of the 'view lumen' – the illumination effect received at the building aperture from a visible external entity (such as the ground, sky or obstruction), which is made self-luminous for this purpose. Tien's paper, Energy management and optimisation of HVAC systems using a deeplearning approach, was voted most signifi cant contribution to the art and science of building services engineering. It described how a deep-learning-based framework can be integrated with building energy management systems to predict occupancy activity for HVAC systems.
The framework uses a deep-learning algorithm and an artifi cial intelligencepowered camera to predict typical activities in buildings, such as walking, standing, sitting and napping.